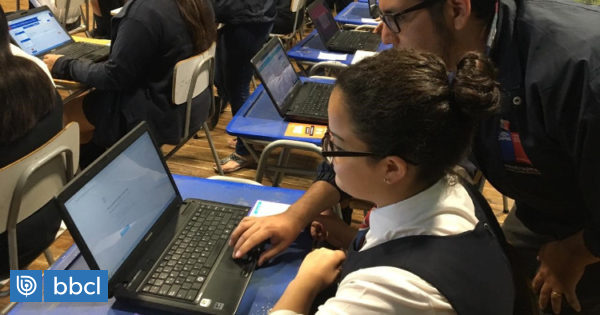 O Help from the National School Board and Scholarships (Junaeb) phoned students who did not renew their scholarships to do this process before this Friday, January 11, to continue their maintenance and residency benefits.
They are close to 24,000 students who did not renew their benefits, a procedure that is performed through the online platform https://www.renuevatubeca.cl, a site that facilitates the processing of benefits, reducing functions and optimizing the students' own time.
"We are concerned about more than 24,000 students who today have not renewed their benefits and would not receive them until 2019. We invite elementary and middle school students to renew their benefits," said Junaeb's national director, Jaime. Tohá
The President of the Republic, Indigenous Fellowships and Support to School Retention are some of the most massive benefits associated with this process, developed from November 26 until January 11.
Beginning with Junaeb, students were advised to perform the process on a computer rather than on a mobile device to ensure the correct deployment of the information.
In the same, the documents necessary for the postulation or renewal will be informed when confirming the request of the scholarship, in a receipt issued from the computer platform.
The scholarships involved in this massive process of renovation and application are as follows by educational level:
Basic education:
– Indigenous bag

Average education:
– Indigenous bag
– Scholar of the President of the Republic
– Subsidy for Territorial Integration
– Polimetal Studies Scholarship
– Student Family Residence Program
– Houses Junaeb
– College education

Indigenous bag
– Scholar of the President of the Republic
– Subsidy for Territorial Integration
– Indigenous Housing Scholarship
– Polimetal Studies Scholarship
– Aysén bag
– Patagonia Aysén Scholarship
– Magellan and Antarctic Chilena Bag
– Student Family Residence Program
– Houses of the Island / Insular Residence