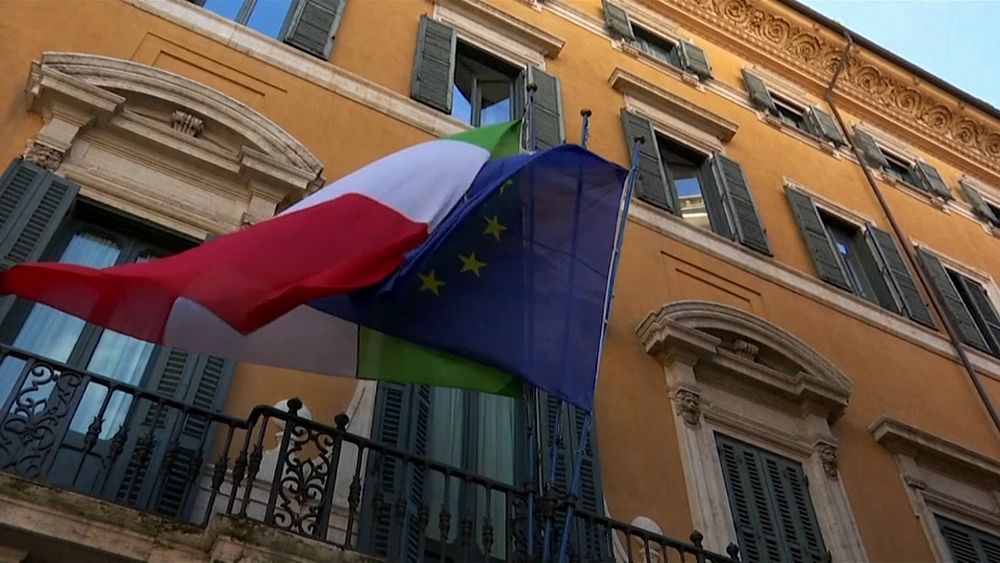 Italy is in a technical recession after recording a further contraction of GDP in the fourth quarter of 2018.
The country's output fell 0.2 percent in the three months to December after a 0.1 percent drop in the previous quarter, a possibility that had been advanced by the Italian prime minister, who says that this prolonged stagnation is only " a phase of transition ".
Giuseppe Conte, Italian Prime Minister: "We are in a phase of transition due to a tariff war that is taking place at this time, so do not worry, we are concerned to focus on boosting our economy, and we will achieve it. in 2019. "
The Italian government estimates the country's economy will grow 1 percent this year, while the Bank of Italy and the International Monetary Fund (IMF) are less optimistic and believe growth will be only 0.6 percent.
Giorgio Di Giorgio, professor of economics at LUISS University: "The Italian economy has grown less than the average for the euro area countries for the last twenty-five years, unfortunately."
Italy was one of the worst hit countries during the eurozone sovereign debt crisis. The country's economy was able to exit this blip in the second quarter of 2013 and since then has not recorded two consecutive quarters of GDP decline.
Source link