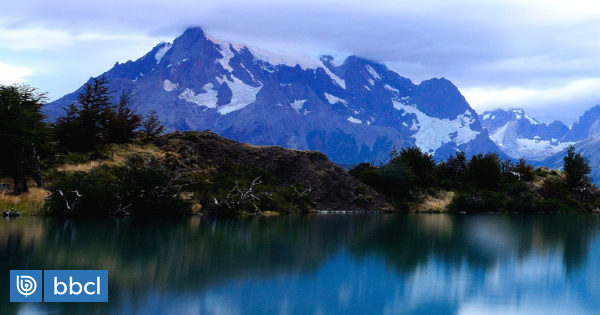 [ad_1]

On Monday, an investigation by Interference revealed that the government had reduced the land to which the Patagonia National Park, Region of Aysén, to deliver them to the Australian mining company Minus Equus.
The foregoing, with the purpose of favoring the potential exploitation of resources in said area by said company; one that works metals like gold and silver.
This is a modification of the original project of the Parks Network of Patagonia that came from the previous government of Bachelet. This included 309,445.40 hectares for the entire network and so remained.
However, a publication in the Official Gazette on Dec. 11 reveals that the government reduced that total to 5,000 hectares: land where the Australian company Equus Mining would be conducting exploration surveys for possible tasks.
The foregoing, according to Interference, would have been by the Minister of National Assets, Felipe Ward, to benefit the Domes project of said mining company through its Southern Gold division; who, according to the medium, has no environmental assessment.
Meanwhile, there is another project 10 km from Puerto Ibáñez and 40 km northwest of Los Domos: a second area called Cerro Diablo.
This was verified by the means mentioned in a series of lobbying meetings the company had with the government and with related local organizations.
In this connection, Patricio Segura, secretary of the Private Development Corporation of Aysén, accused that at first there was no mention of mining. It was after the government acknowledged that it was related to such a project.
"You can not, from the lobby of a particular company, change a decree of a public policy that was being made. Here, a public policy was changed to benefit a private project," he said according to Interference.
In relation to this complaint, Minister Ward spoke through social networks, where he accused "false news" and said that "the truth is that the final surface of the Patagonian National Park (which has already left the Comptroller) is larger than that approved by the Council of Ministers of the previous government."
Fake news again! The truth is that the final surface of the #ParqueNacionalPatagonia That already left @Contraloriacl) is higher than that approved by the Cabinet Council of Ministers. previous [HILO?]

– Felipe Ward (@Felipeward) January 28, 2019
"Among other things, we modified ill-defined limits and excluded private property, which had been mistakenly included in the park by the previous government," he concluded.
[ad_2]

Source link