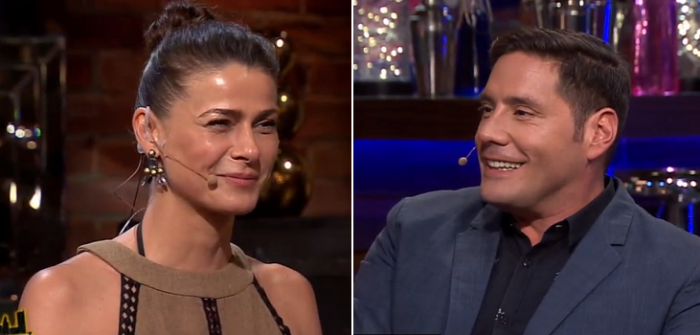 [ad_1]

Some nights the animators Tonka Tomicic and Francisco Saavedra were invited to the beats of Channel 13 Let's continue for a long time., where they talked about different topics related to their television careers.
In space, the time that Tonka animated the Festival of Viña del Mar with Sergio Lagos was also remembered and different anecdotes were revived.
However, one of the most striking moments was when they asked Saavedra if it was true that before meeting her and working with Tonka, he did not like him.
However, Pancho quickly came out to clarify that he never got sick but that his view on the cheerleader was very different after the bullfight fight that had cheerleader with Raquel Argandoña in October 2007.
"For many years do you remember that the good media fight between Tonka and Raquel Argandoña? Well, at that time I was receiving information from Raquel Argandoña, she told me about the meeting where, supposedly, with Tonka they had fought, where they screamed life, and there I gave this data in Red carpet (extinguished show of Channel 13), "said Saavedra.
He added: "At that time they said that Tonkistas and Argandoñistas existed in the world of entertainment, and I was more than an Argandoñista, I was like a spokesman … at that moment I dedicated myself to telling the story with information about Raquel, but that was it . , just it"
That's how Francisco insisted they never got along with the cheerleader. "On the contrary, pure kisses, pure embraces and good vibrations. And I consider myself a friend of Tonka"Something that Tomicic seconded:"For me, Pancho is a friend, an excellent professional, a great person. In fact, we had to work together on Welcome and there we come together"
[ad_2]

Source link