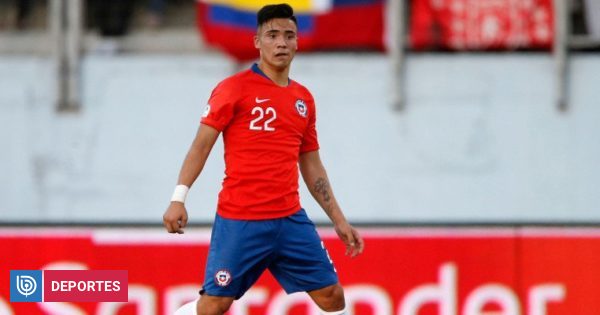 Did you find an error?
tell us
The red one
The U20 national team, Nicolás Díaz, raised his voice to refer to the ugly insult he said to the Venezuelan player Pablo Bonilla in the South American duel in Rancagua.
Through his account on Instagram, the defender explained how the situation occurred and also clarified that what he said does not really feel it.
"I want to tell everyone that what I said in the game is not really meaningful. I and my family have a lot of Venezuelan friends and I respect a lot of people who came to Chile to work and have a good life," the player wrote.
However, Diaz clarified that this exploded in this way because Bonilla insulted him "with something that is not worth repeating."
"If I answered as I answered, it is because Bonilla insulted me with something that is not worth repeating when I fell into this play, and in the heat of the moment are things that happen on the court. I hope to see all the Venezuelan team in the stadium soon to greet them and solve this misunderstanding, "he said.
In closing, the player regretted that due to this situation, he and his family members received threats.
"Anyway, I'm sorry for all the threats I received, that my family, my brother and my girlfriend received. I made a mistake for things that happen on the court and I hope everything will be resolved soon," he closed.