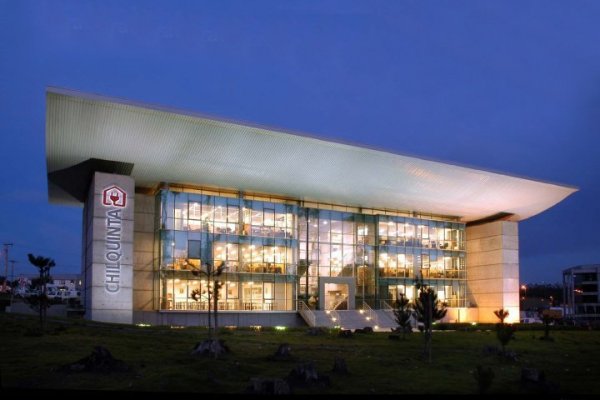 The sale will also include Sempra Energy's 100% stake in Tecnored S.A.
Sempra announced this morning the signing of an agreement to sell its equity interest in Chilean business, including its equity interest 100% at Chilquinta Energía S.A. (Chilquinta Energía), for the Chinese giant State Grid International Development Limited (SGID).
The transaction involves a value per $ 2,230 million in cash, subject to working capital and net debt adjustments and other adjustments, the statement said. The sale will also include Sempra Energy's 100% stake in Tecnored SA, which provides construction and electrical infrastructure services to Chilquinta Energía and third parties, and its 50% stake in Eletrans SA, which owns, builds, operates and maintains transmission facilities. power
"This deal is really important. This takes our company one step closer to completing the sale of our business in South America and focusing our investment strategy here in North America, "said Jeffrey W. Martin, president and CEO of Sempra Energy.
It is expected that the sale to SGID is completed in the first quarter of 2020, subject to customary closing conditions, including the approval of the Chilean antitrust authority, Chinese regulatory approvals and approval of Bermuda Monetary Authority, detailed the communication issued by Sempra.
Sempra Energy recently sold assets in Peru, including its 83.6% stake in Luz del Sur S.A.A., to China Yangtze Power International (Hong Kong) Co., Limited.
All These transactions will involve, for Sempra, combined profits of approximately $ 5,820 million in cash, subject to closing settings.
BofA Merrill Lynch and Lazard they acted as Sempra Energy's financial advisors in sales and White and pencil case as a legal advisor
The process
The race for Chilquinta began on January 28 of this year, when the electric distributor informed the Financial Market Commission (CMF) that the US company Sempra Energy – its sole owner and controller – has made the decision to start a sale process. its assets in South America, which includes all its interests in this company.
Above, after months before Singer's investors Elliott Management Corp. and Bluescape Resources Co. – owners of 4.9% of Sempra Energy – will request changes to board of directors and sale of assets in several countries – such as those you drive in Chile – to improve balance.
The situation reached the point where Sempra Energy signed a cooperation agreement with Elliott and Bluescape, while the company's business review was ongoing and involved, for example, the appointment of two new directors to the American company. And while the minority agreement was seen as a signal to reduce selling pressure, later new plans involving the activation of a sales process were formally formalized.
In the process Enel openly showed his interest, to which Colbún joined, but it did not reach the final stretch. However, a Chinese company also stayed in Luz del Sur, as the American company sold the Peruvian company in exchange for $ 3,590 million to Yangtze Power International Co. Limited (CYP).
Source link