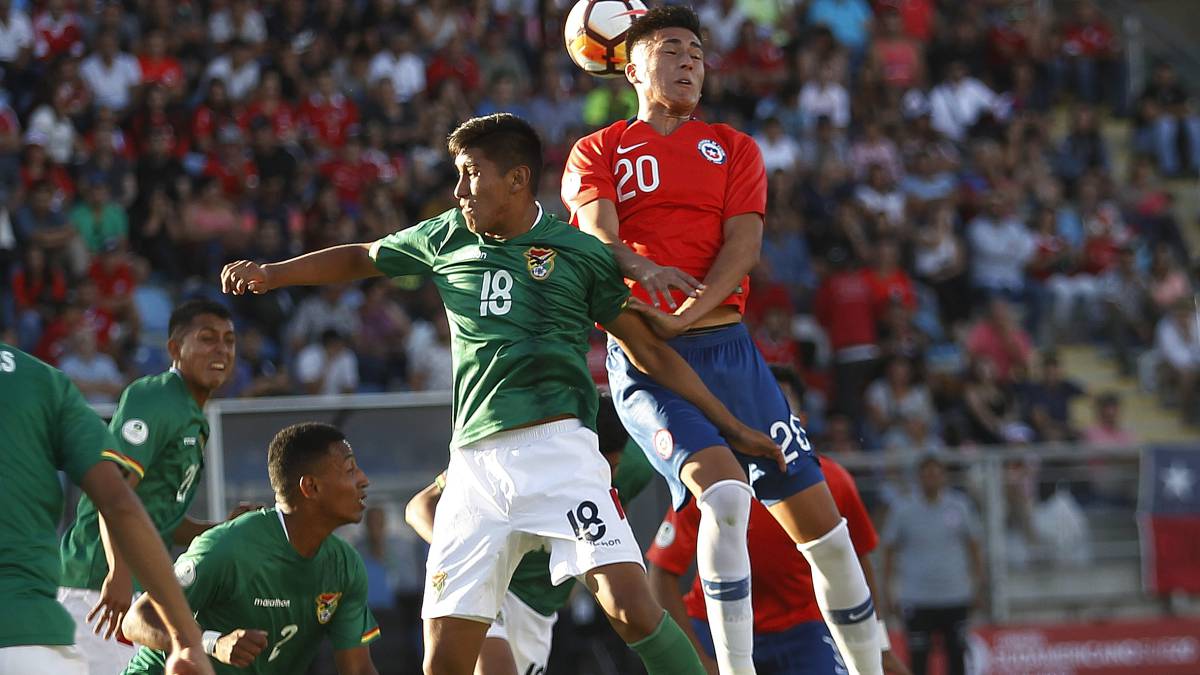 57 & # 39; Héctor Robles shoots with Matías Marín. Santiago Wanderers midfielder replaces Ariel Uribe.
50 & # 39; La Roja de Robles suffers with a difficult start for the second half. Bolivia looks much tidier and approaches the Ureta arch with danger.
46 & # 39; The second step begins!
46 & # 39; CHILE HAS BEEN SAVED! An attacker managed to connect in the national girls' area and the ball was cut by a few inches.
42 & # 39; The public begins to manifest itself with errors.
38 & # 39; Chile stays during the last minutes and Bolivia advances its lines little by little to press afterwards.
33 & # 39; Now it's Marcelo Allende who arrives with options. Cuellar again reaches to clear after a great movement of the wheel of Necaxa.
30 & # 39; Almost a Chilean goal! Villanueva arrived in the small area and managed to set the pressure for a Cuellar who saved his country again.
23 & # 39; Once again Villanueva arrived! The striker was not able to connect the ball after a great assist from outside the area. Bolivia is saved …
18 & # 39; Red from Hector Robles gives the fight in the rival field: he controls the ball, but he can not do damage in the goal of Cuéllar. For now, the visitor's advantage remains.
12 & # 39; Matías Sepúlveda tried a direct free kick on the left wing, but the ball was again. La Roja warns against the opposite objective.
9 & # 39; Bolivia is saved! Carlos Villanueva appeared in the area, eluded an opponent and almost catch the tie. John Cuellar got the ball.
5 & ​​# 39; Objective of Bolivia! Ramico Vaca shoots from outside the area and surprises everyone. The image of Vizuete is put to advantage.
1 & # 39; Start the game!
The anthem of Chile sounds in Rancagua!
The teams are already on the court!
One of the great absentees of Chile is Nicolás Guerra. The striker at the University of Chile was considered but suffered a myofascial break that left him out of the event.
The game will be played at the El Teniente stadium in Rancagua.
Good afternoon! Here you can follow all the details of the first duel of the red in South America Sub 20: Against Bolivia this Thursday!