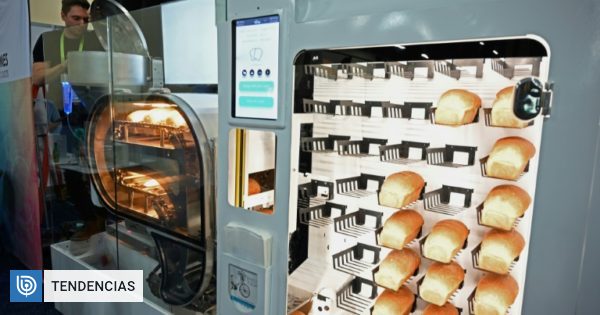 [ad_1]

Will the robots replace the bakers? BreadBot, a robot presented at CES in Las Vegas, You can make over 200 breads a day, including the famous French baguette.
BreadBot, as big as a car, is completely autonomous: the machine blends the ingredients, cooking and cooking up to 235 loaves a day, around a dozen loaves an hour, according to its manufacturer, Wilkinson Baking Company, which showed the device at the Consumer Electronics Fair (CES). This major technology event officially begins on Tuesday.
For the moment, the neighborhood baker has nothing to worry about: BreadBot is geared towardsThe upermercados, interested in offering fresh bread made on the spot and save on the cost of delivery by truck, according to the head of the American company, Randall Wilkinson.
"Consumers want the freshest bread possible, but when they go to the grocery store they do not know when it's cooked," says Wilkinson, who says his machine offers bread fresher than most US supermarkets.
The company says it is in talks with major supermarket chains and also expects to deliver robots to the US Army to cook breads on aircraft carriers.
For now, BreadBot knows how to manufacture of standardized breads, but Randall Wilkinson says it can be adapted to make other types of bread, such as the emblematic French baguette.
[ad_2]

Source link