[ad_1]

A +
P. Siakam
44 MIN, 24 PTS, 19 REB, 2 AST, 3 STL, 9-16 FG, 0-2 3FG, 6-6 FT, 3 BLK, 5 A, -5 +/-
Incredible touch on the painting as always and made some nice cuts on his way to lead the Raptors with 16 points in the range. He had a strong defensive game, and was sensational in both offensive and defensive, with 19 titles of prominence in the race. Unfortunately, his brilliant game came to an end after he underwent a double overtime.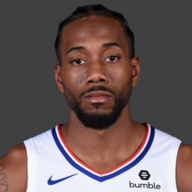 A +
K. Leonard
45 MIN, 41 PTS, 13 REB, 5 AST, 3 STL, 15-30 FG, 3-7 3FG, 8-9 FT, 2 BLK, 4 A, -1 +/-
He scored early and often, mixing his outdoor game with his ability to get into painting whenever he wanted to. He also showed a good view with the Wizards' defense on him, finding the man open on some occasions to ease the appearance. Leonard was cash at closing time and proved he was up to taking the Raptors in overtime. Another monster game for the MVP candidate.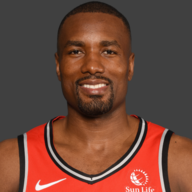 B-
S. Ibaka
41 MIN, 10 PTS, 5 REB, 0 AST, 1 STL, 3-9 FG, 2-3 3FG, 2-3 FT, 1 BLK, 2 A, 4 +/-
I did a good job helping defensively at Bradley Beal in the first half, especially when he moved inside. That said, Serge was more hesitant to offend than usual and missed a few glances that he usually knocked over easily. He was going to get a C grade, but hitting a huge three-pointer on the stretch obviously changed that.
B +
K. Lowry
50 MIN, 12 PTS, 5 REB, 11 AST, 2 STL, 4-15 FG, 2-11 3FG, 2-3 FT, 0 BLK, 5 A, 13 +/-
He went to his normal god point today, picking up seven assists in the first quarter. Also did a good job cleaning up the lack of Siakam in transition for an easy re-start. He led the team in plus / minus today, again showing the immense value he brings to the team as they start the offensive. That said, he fought a bit on the stretch and took some questionable photos.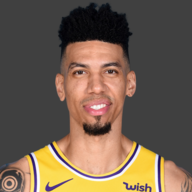 B +
D. Green
42 MIN, 16 PTS, 9 REB, 0 AST, 2 STL, 5-12 FG, 3-8 3FG, 3-4 FT, 2 BLK, 1 A, 3 +/-
The main job today was trying to contain Beal, in which he did a solid job in the first half, limiting him to 1/9 of pitches in the first quarter and 4/15 in the first half. I love watching him soar to floaters too, it's a beautiful sight to watch the ball fall gracefully through the mesh of these attempts. He entered a good pace in the second half, especially in a third period of 13 points. Great work on a long recovery and a free throw at the end of the double overtime to give the finishing touches in the game.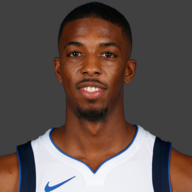 B +
D. Wright
22, 17 PTS, 6 REB, 2 AST, 1 STL, 7-11 FG, 1-2 3FG, 2-2 FT, 1 BLK, 0 A, -4 +/-
Strong and efficient play with Fred VanVVirado out. He repeatedly used his size advantage to drive in and finish on several occasions. I also did a great job on the defensive glass.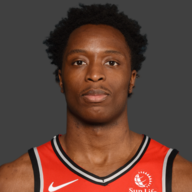 C +
O. Anunoby
21 MIN, 7 PTS, 4 REB, 0 AST, 3 STL, 2-6 FG, 0-1 3FG, 3-3 FT, 0 BLK, 1 A, -5 +/-
Good job intercepting passing lanes today. He is not quite where I thought he would be offensively at this time of the season but showed a good move coming from outside the arc in the middle of the room to finish. Regardless, their defensive ability in outbreaks is exactly what the team needs at this point.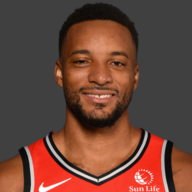 B +
N. Powell
13 MIN, 9 PTS, 0 REB, 3 AST, 1 STL, 3-5 FG, 2-3 3FG, 1-2 FT, 0 BLK, 2 A, 3 +/-
He planted himself out of the bow and got a ton of clean look in the first half. This opened opportunities for him to drive later, and he entered the gap leading the bench in the score with 8 points. It was a joy to see him re-establish himself as a solid spinning player. I'd like to see you more in the second half of this game.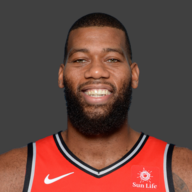 C +
G. Monroe
12 MIN, 4 PTS, 1 REB, 0 AST, 0 STL, 1-1 FG, 0-0 3FG, 2-4 FT, 0 BLK, 2 A, 2 +/-
He did his best in a few minutes to establish himself as a low position, coming to the line on a few occasions. With the short-handed Raptors up front, Monroe did his best to fill in admirably.
B
Nick Nurse
I like how he has experimented with lineups with Siakam, Anunoby and Leonard on the floor together. I think the lineup got a little too long, which helped the Wizards get back into the game. This group was outdated today, but as chemistry grows with this trio, their defensive potential should shine.
In addition, I did not really like the decision to take the ball to Lowry into the backcourt, with seconds remaining in the first overtime period.
[ad_2]

Source link