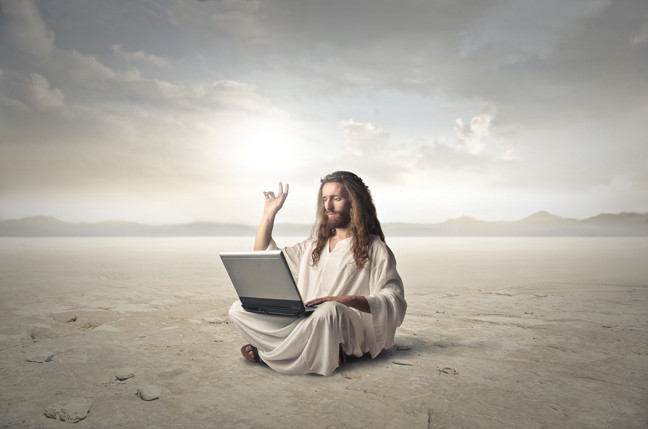 [ad_1]

Round up In a week we saw plenty of developers in Connect (); and Microsoft faces a future for Chromium, there have been some other adventures in Redmond that you may have missed.
Skype goes away and does your house in the system tray
Microsoft continued to live up to its promise to continue closing the gaps between the beloved (at least, dear, once people realize they were leaving) the Skype Classic client and the most modern beast.
The last significant events (at least for Skype Insiders) were the state's return from Away and the ability to minimize the problem for Windows 10 System Tray.
The Away state, which can be set manually by the user, will bring a smile to the faces of at least some of the faithful. A new status, Recently Active, will be set automatically if the user has left after being active for less than an hour.
Microsoft has stated that users can also set the amount of time before activating the Recently Enabled flag.
The Skype team showed the Windows 10 Skype Insiders a bit of love in the form of a system tray icon for Skype, with a notification badge for unread messages (though only as an icon at the time, instead of a count inducing guilt).
Both upgrades are currently only Insider-only, but judging by how quickly Insider's recent adjustments have come to a head, it should be in the hands of most customers in a short time.
Subtitles Super Skype (and PowerPoint)
Anyone who has endorsed a Microsoft talk lately will know that the company is all about accessibility these days, whether it's the inclusion of Xbox or the adaptation of its core operating system.
Last week, the Windows giant that shared Windows used the UN International Day of Disabled People to launch captions with live captions and captions on Skype.
The feature took effect on virtually every platform on which version 8 runs, from Android to Windows. The ill-loved Skype for Windows 10 (which is in version 14) also received the gift of subtitles.
Turning things around is ridiculously simple. To quote a popular BBC movie review program: "How do you turn subtitles on? You just turn subtitles on."
Captions and captions appear when participants speak during an audio call, although the accuracy varies wildly with an accent (at least in our experience). Annoyingly, the captions are also auto-scrollable, but Microsoft said it will soon allow them to be seen in its own side window, allowing scrolling back.
Our accent appeal should also be addressed in the coming weeks with the impending release of support for more than 20 languages ​​and dialects, which means that the translated subtitles in real time will ultimately be a thing after much luggage over the years.
Likewise, PowerPoint is also getting hit with the AI ​​language stick, though not until January 2019.
Being hearing impaired or not speaking the same language as the presenter will no longer be an excuse to prevent the socks from being carved by a slideshow of boredom. PowerPoint will support 12 spoken languages ​​for captions and live captions, as a speaker presents, and translates to more than 60 languages.
We can, but hopefully the next step is an artificial cattle breeding or similar when PowerPoint detects that the speaker is doing nothing more than read the slide.
Volare, oh oh, Centaurus, oh oh oh
While Edge's impending heart transplant pulled most of the attention last week, rumors also circled around another device designed to quench Microsoft fanboy's desire for something to fill the Windows Phone hole in their lives.
Reports pointed to another foldable device, with two screens on which users can paint the contents of their heart. Intel showed such a device in June at Computex in the form of its Tiger Rapids concept. The idea came with a conventional LCD screen combined with an e-Paper screen with 7.9-inch panels.
Partnering with Intel would make running x86 applications easier, without Arm emulation headaches, but also without the extended battery life.
What would give the mythical beast power? Windows Core OS, or course. Or maybe Windows Lite. Or any Microsoft SKU decides to troll the faithful with the latest Windows Insider SDK.
Windows Lite?

Windows 10 SDK 18282 pic.twitter.com/WWD2HEl6FE

– Tero Alhonen (@teroalhonen) November 20, 2018
Although the device is undoubtedly a fun thing, finding a goal that stops being sent to the gadget drawer after a few hours of playback will be a challenge, unless it's priced so high that using classes instead of ubiquitous Chromebooks become a no-brainer.
Assuming that Microsoft really does the thing. ®
[ad_2]

Source link