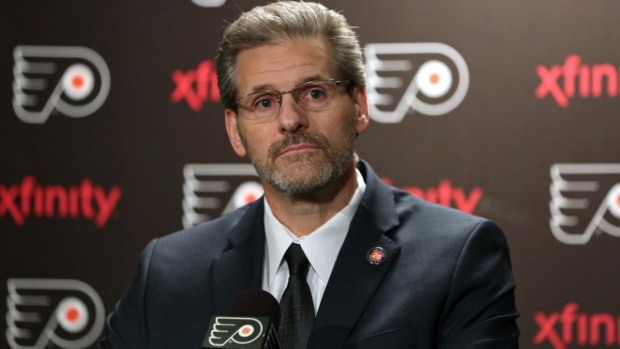 [ad_1]

Philadelphia Flyers dismissed general manager Ron Hextall on Monday with team president Paul Holmgren saying the two "no longer share the same philosophical approach to team direction."
The Flyers are in seventh place in the Metropolitan Division with a record of 10-11-2 this season and lost 6-0 to the Toronto Maple Leafs on Saturday night.
"The Flyers organization has decided to relieve Ron Hextall of his duties as executive vice president and general manager," Flyers president Paul Holmgren said in a statement. "We thank Ron for his many significant contributions, but it is clear that we no longer share the same philosophical approach to team leadership.
"In light of these differences, we feel it is in the interest of the organization to make a change with immediate effect. I have already initiated a process to identify and select our next General Manager, whom we expect to complete as soon as possible."
Hextall, who spent 11 years with the Flyers during his career as a goalkeeper, was named general manager of the team in May 2014. The team made the playoffs twice under his direction in 2016 and last spring despite both races ending in the first round.
More details below.
[ad_2]

Source link