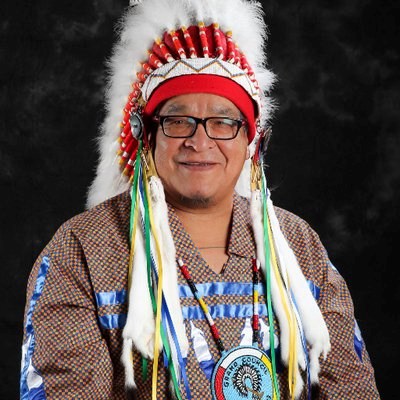 [ad_1]

KENORA, ON – A First Nations leader in northwest Ontario wants the provincial government to change its licensing plan for cannabis retail stores.
Grand Council Chief Francis Kavanaugh says the decision to license only 25 retailers initially, and only in larger population centers, blocks all northern Ontario nations from participating in the marijuana market at the outset.
In a letter to Cabinet Ministers Greg Rickford, Caroline Mulroney and Vic Fedeli, he writes that the conservative government's approach is "in stark contrast" with the previous liberal government's plan that saw the emerging legal market for cannabis as a chance to " economically empower the people of First Nations. "
Kavanaugh noted that the Liberals were willing to enter into agreement with First Nations Band councils for the sale of cannabis in the reserve.
The revised plan – which will grant licenses to an operator in two northern centers with at least 50,000 residents – "erects real barriers," the letter said, to the participation of any northern Ontario nation.
According to Kavanaugh, other provinces, including Manitoba, Alberta and BC, retail models include criteria favorable to the involvement of indigenous communities.
He added that he feared that the lottery for the initial 25 licenses across the province would not result in the selection of "quality proposals aligned with the goals of protecting youth and fighting the illegal market" for cannabis.
Kavanaugh said the Ontario Alcohol and Gambling Commission should be able to issue more retail licenses per district in northern Ontario, or create a special allocation for First Nations.
"It is unlikely that the geographic dispersion and relatively small size of the northern market will unduly compromise provincial (cannabis) supply constraints," the letter concluded.
The leaders of the first nations are not the only politicians in the north worried about the launch of cannabis retail.
Fort Frances Councilman Douglas Judson says he "is not a marijuana advocate," but is a supporter of "giving a fair shake" to northern communities.
He thinks the government's plan does not address concerns about the ability of northern entrepreneurs, including First Nations companies, to participate in the market.
"Many of us who work in economic development, who have an interest in our communities, are looking for emerging spaces like marijuana as an opportunity for entrepreneurs looking to bring something new to the region," Judson said in an interview.
He said the current plan completely excludes large districts like Kenora and Rainy River where entrepreneurs who may be planning and waiting for legalization for years can not participate.
[ad_2]

Source link