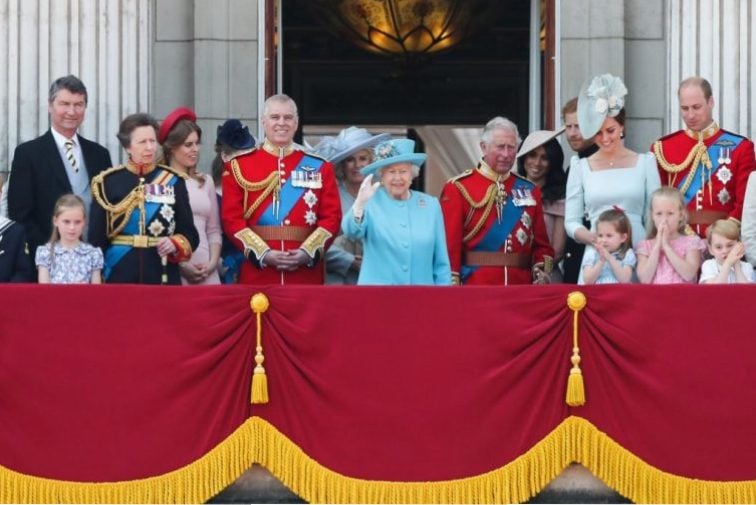 [ad_1]

Recent reports of the alleged dispute between Prince William and Prince Harry offer a unique insight into how the life behind the palace gates really should be. And, as you can see, the children of Prince Charles are not the only real brothers in trouble, which raises the question: does the royal family like each other? We got to the bottom of it, ahead.
Family fights
Too much pressure comes with life as a king – but the pressure does not disrupt the family relationship with one another. Many of their problems result from jealousy, money, and the fear of being expelled due to actual succession. After all, working with your family can be stressful – so much so that some choose to move away from their siblings and the limelight. But do certain members of the royal family really hate each other? Below, take a closer look at some of the biggest real disputes, as well as how the royal family actually feels about the other.
Prince William and Prince Harry
We never thought we'd see the day that Prince William and Prince Harry would rival. But the brothers, who were once a thief's day, recently experienced some growing pains in their relationship. Apparently, everything stems from Prince Harry not wanting to like the shadows of the future king. The rumors are probably fabricated, but Prince Harry is allegedly requesting a split between Kensington Palace and House Sussex so he and Meghan Markle can perform their own real functions separate from their brother and sister-in-law.
Soon after the alleged plot, Prince Harry and Meghan Markle have decided to abandon their original plans to move to the main chambers of Kensington Palace (where Prince Wiliam and Kate Middleton live) and move inland to raise their baby. The timing is awful, as many believe has to do with wanting to run away from the Duke and Duchess of Cambridge. But the real reason why Prince Harry and Meghan Markle are moving is to keep his son out of the limelight.
Kate Middleton and Meghan Markle
With rumors that Prince William and Prince Harry are going crazy, Kate Middleton and Meghan Markle always have rumors about it. But as it turns out, their alleged hatred for the other is non-existent and any problems between the two women are because of their husbands. The relationship of Meghan Markle and Kate Middleton is friendly, as they have struggled to get along.
Prince Charles and Prince Andrew
Fasten your belts because the relationship of Prince Charles and Prince Andrew (and the ongoing feud) is a roller coaster. At its core, the ongoing misunderstandings of Prince Charles and Prince Andrew seem to stem from Andrew's jealousy. The Duke of York is supposed to be envious of his brother's fate and financial stability. He also fears that his immediate family (himself, Princess Eugenie and Princess Beatrice) will eventually be expelled from real life when Prince Charles becomes king.
Camilla Parker Bowles and Queen Elizabeth
Queen Elizabeth and Camilla Parker Bowles had their fair share of differences – and swearing. After the case of Prince Charles and Camilla Parker Bowles shook the royal family, the Queen banished her from Buckingham Palace. In addition, she drank a little too much and called Camilla an "evil woman." More recently, rumors have surfaced about a potential plot to make Queen Elizabeth relinquish before Prince Charles's 70th birthday. Obviously, it did not work out, as she is still the monarch and the birthday of Prince Charles was in November.
Despite their fights, Queen Elizabeth and Camilla Park Bowles try to get along because of their family and the crown.
Does the royal family like each other?
For the most part, members of the royal family like each other. But, like most families, they have their differences – some of which end up in the press. They all have immense respect for the queen and show this in the duties of the Crown. In addition, they put their differences aside and are always there for great moments in life, such as royal weddings, baptisms and welcome new real babies.
Check out the cheat sheet on Facebook!
[ad_2]

Source link