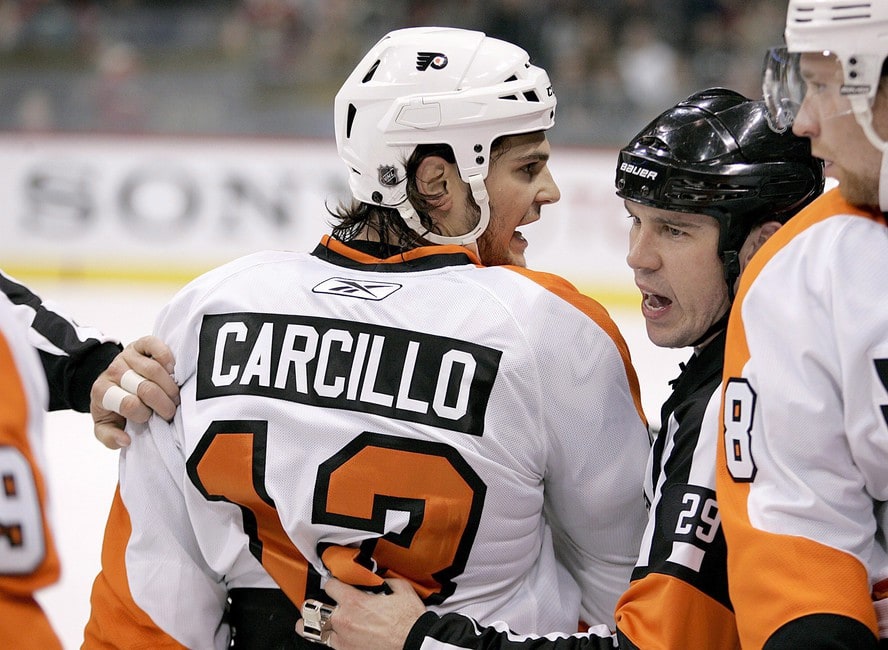 [ad_1]

Former NHL player Daniel Carcillo spoke about his alleged trotting as a member of the Ontario Hockey League last weekend.
In an extensive 15-post narrative on Saturday, Carcillo detailed how a 17-year-old rookie in 2002-2003, Sarnia Sting, was bullied by his teammates.
Carcillo described being beaten daily with the goalkeeper's hockey stick.
RELATED: Dan Carcillo in CTE and Mental Health
He also said he reached a breaking point when he and six or seven other newcomers were stuck in the toilet in a chartered bus when veteran players spit their chewing tobacco through the opening.
OHL did not immediately respond to comment.
Unrestricted free agent Shawn Matthias tweeted Carcillo's series of posts, saying that his experience as a junior rookie left him "a confused and angry young man."
The Canadian Press
[ad_2]

Source link