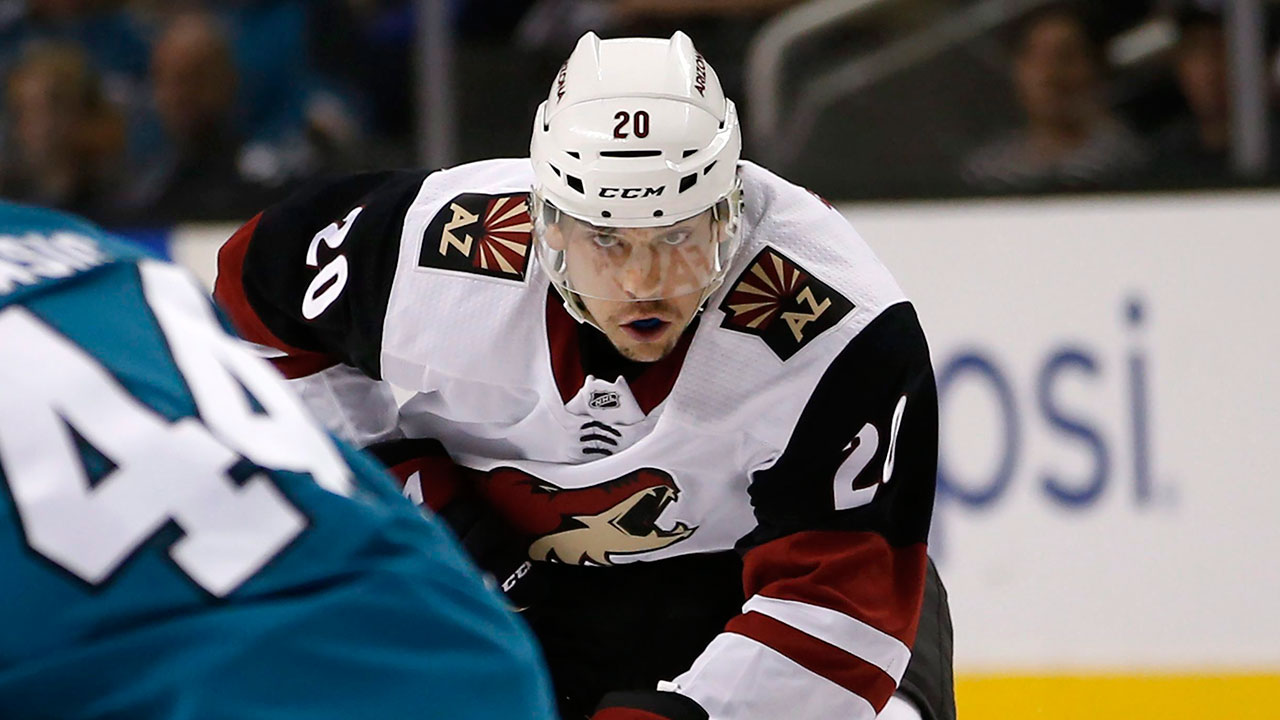 CHICAGO (Reuters) – The Chicago Blackhawks swapped Nick Schmaltz for the Arizona Coyotes on Sunday night for Dylan Strome and Brendan Perlini in a three-way first-round rally.
Schmaltz started slow with two goals and nine assists in 23 games but is only 22 and comes from a breakout season. He was selected by Chicago with the 20th pick in the 2014 draft.
"Nick is a dynamic breakthrough with first-rate potential," Coyotes general director John Chayka said in a statement. "We feel he can be a key player in our team now and in the future. He is a good addition to our advanced team and a rare combination of speed, skill and creativity."
Schmaltz goes to a team with many familiar faces.
Blackhawks and Coyotes have been frequent business partners over the years. Last summer, Chicago defeated Vinnie Hinostroza and defender Jordan Oesterle in Arizona as part of a multiplayer contract that changed Marian Hossa's contract to the Coyotes' salary ceiling.
Schmaltz had 21 goals and 31 assists in 78 games last season. He seemed to be moving to a new deal with Chicago, but the Blackhawks seemed to souren his potential a bit with the lack of production so far this year. He was a healthy risk by the 4-0 defeat in Edmonton on Nov. 1.
Chicago is looking for a sparkle after losing the playoffs last season for the first time in a decade. Longtime coach Joel Quenneville was fired on Nov. 6 with the team on their way to an eight-game slide.
The Blackhawks are hoping the 21-year-old Strome will benefit from a change of scenery after a difficult start to the NHL with the Coyotes. He ranked third in the ranking in 2015, beating Mitch Marner, Mikko Rantanen, Mathew Barzal and Thomas Chabot, but the 6-foot-3 forward has only seven goals and nine assists in 47 career games.
Perlini, 22, has two goals and four assists in 22 games this season. He has set career highs with 17 goals and 13 assists in 74 games last season. Perlini was No. 12 choice in the 2014 draft.