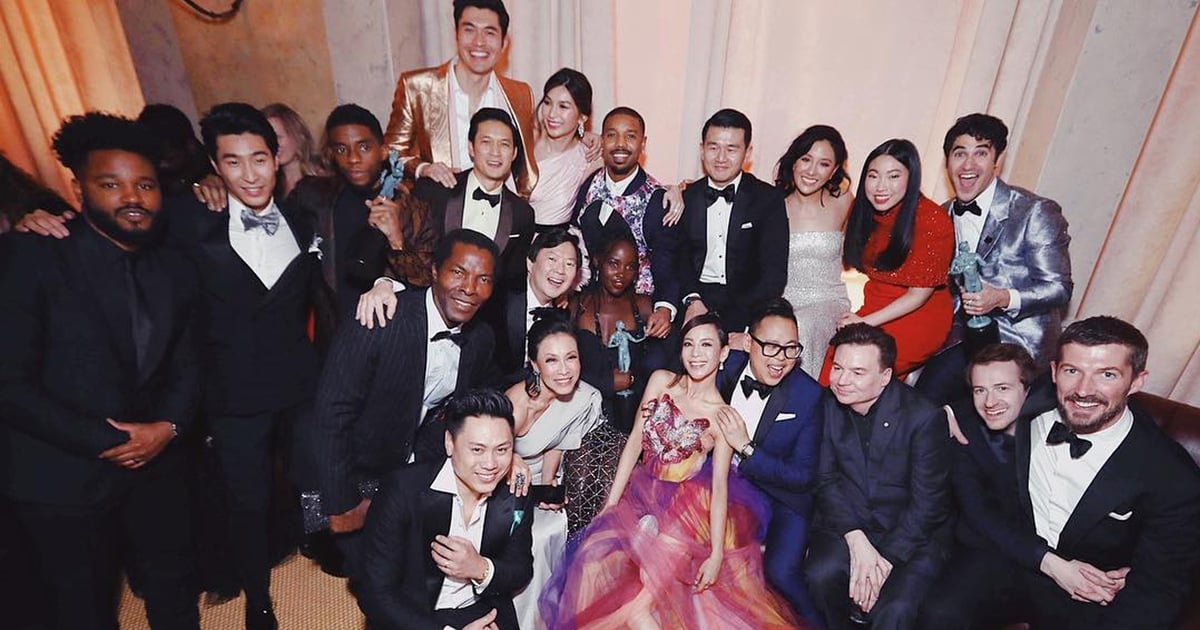 [ad_1]

The castings of Black Panther and Crazy Rich Asian I met (finally!) at the 2019 SAG Awards on January 27th, and – ohh! – You can feel their power through the photos. Like two of the most innovative and box-office films last year, it was only a matter of time before these groups came together and touched our minds.
Crazy Rich Asian Director Jon M. Chu shared some photos of his meeting on Instagram. He wrote in the caption: "Holy, this picture is beautiful". A-freakin '-men. Also, an interesting photo bomb from Darren Criss and Mike Myers? This photo really has it all.
Both casts were for the best honor of the night of the best ensemble, which Black Panther took home. In response, Chadwick Boseman gave an acceptance speech that left viewers feeling strong and strong – and the vibranium had nothing to do with it. His message emphasized the importance of inclusion and diversity, a lesson the public could learn Black Panther and Crazy Rich Asian.
Although both films have sequences in progress, I certainly would not care if a cross between these castles happened as well. Mr. Chu and Mr. Ryan Coogler, I'm free to think of any idea-but I know you cover it.
[ad_2]

Source link