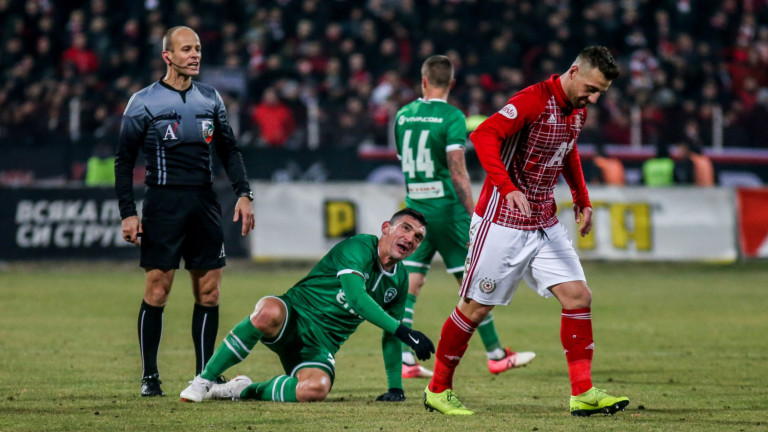 [ad_1]

The Bulgarian Football Federation has announced the judges' appointments for the quarterfinals of the Bulgarian Cup.
The duel between Ludogorets and CSKA is entrusted to Nikolay Yordanov, who will help Martin Venev and Dimitar Rusev. In the other more curious confrontation between Botev (Plovdiv) and the Black Sea, Stanislav Todorov will be the main referee with Georgi Doinov and Martin Dimitrov.
Here are all the commitments:
April 2, 2019, Tuesday 18:30
Etar – Lokomotiv (Plovdiv)
SG: Ivaylo Ivanov Stoyanov AC1: Miroslav Maximov Ivanov AC2: Pavlin Tsvetanov Mihailov
4-ti: Georgi Dimitrov Davidov
HH: Kolyo Dimitrov Danev
April 3, 2019, Wednesday 18:30
Ludogorets – CSKA
GS: Nikolay Yordanov Kolev AC1: Martin Emilov Vennev AS2: Dimitar Rusenov Russev
4-TH: Dragomir Dimitrov Draganov
HH: Radan Vassilev Miryanov
April 4, 2019, Thursday, 04:30 p.m.
Strange Glory (Radomir) – September
SG: Vladimir Valkov Valkov AC1: Veselina Mishev Dobrianov AC2: Petar Nikolov Juganski
4-TI: Georgi Yulianov Ivanov
CH: Valentin Zhelev Dobrev
April 4, 2019, Thursday 18:30
Botev (Plovdiv) – Black Sea
SG: Stanislav Georgiev Todorov AC1: Georgi Yordanov Doynov AC2: Martin Ivanov Dimitrov
4-TI: Nedelcho Tanchev Gadjalov
HH: Kostadin Georgiev Stoichkov
[ad_2]

Source link