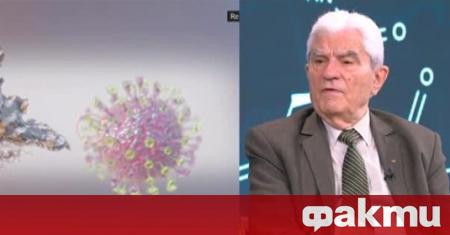 Immunologist and academic allergist Bogdan Petrunov explained in the program "Before noon" on bTV which immunostimulants we should take to stimulate our body during the COVID-19 pandemic.
"Now is the time when we are not sick, when we are clinically healthy, to stimulate our innate and natural immunity. Immunostimulating drugs should not be relied upon when a clinical picture has already developed. In COVID-19 there is a so-called infection. "a cytogenic storm, which is a toxic phenomenon for the body. But while we are clinically healthy, it is extremely important to boost immunity," he said.
The scientist recommends:
immunostimulant drugs
food additives
Vitamin C
vitamin D.
vitamin A.
zinc
magnesium