National coach Krassimir Balakov spoke on the show "The house of football" in "Diema".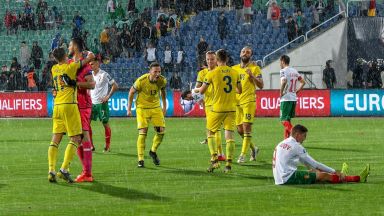 He commented on his work at the head of the "lions" as well as his concept in player selection.
"I am open to criticism. They are welcome. As a player, I never thought I would become coach of the national team. In the coaching profession, especially a national team coach is a big responsibility, I am ready for everything that comes after the appointment.

Bulgaria has more than 6 million football players. I said that I have a new concept that the selection of players will be different. This is not happening today for tomorrow, I will not give up on my vision. I hope to show you what we train as soon as possible.

For years, when you call more experienced players, it is said why you are not calling young people. When they are released, they are criticized without any sense. That does not help the young player. It is my personal opinion that I launched a young athlete. Martin Minchev is a player who has played an entire season through the Black Sea. Very promising, he has gained a lot of experience with this game.

A coach, if he starts comparing with others, lost. Everyone has a different philosophy, their own vision of football. If we can help, we help, if not, everyone does their job.

Most importantly, coaching ideas are carried out by competitors"Balakov said.