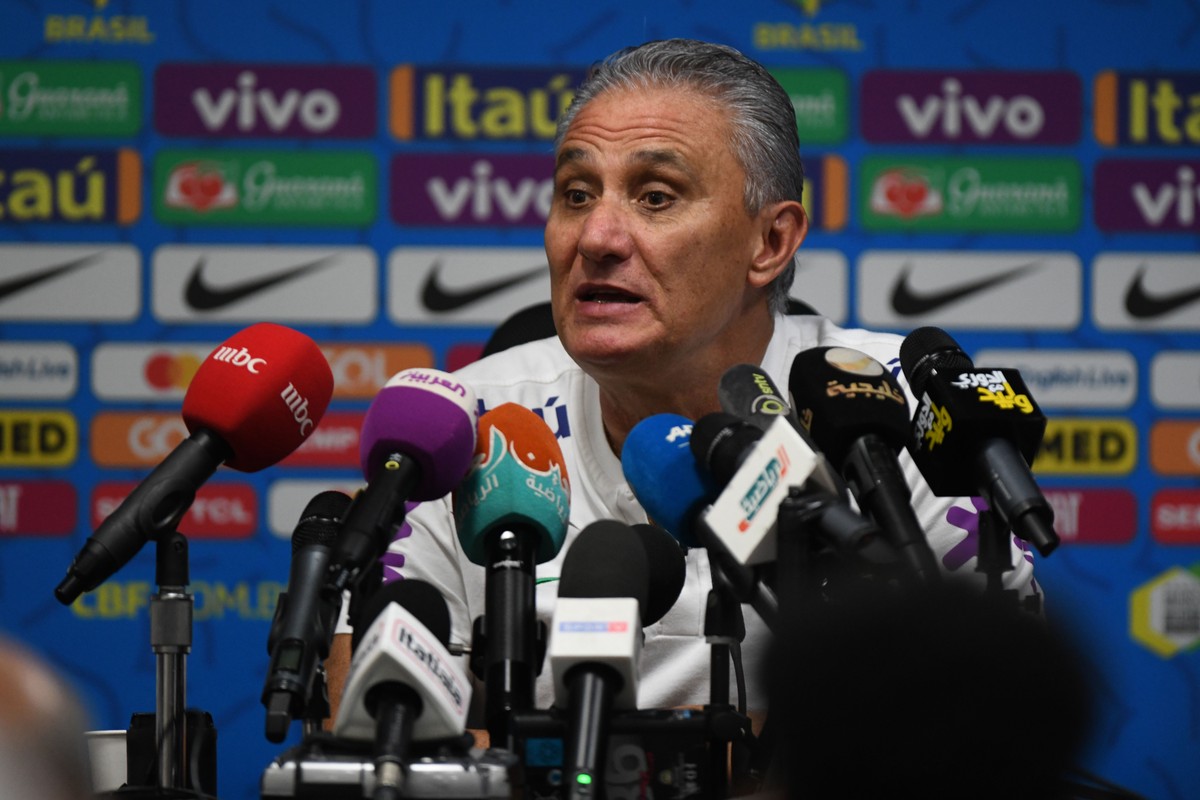 Coach Tite declined to reveal Brazil's lineup to face Argentina on Friday at 2 pm in Riyadh, Saudi Arabia, at King Saud University stadium. The coach of the Brazilian team went to the first press conference on FIFA November, the last of the year, after training the day before the match. On the agenda, Neymar's absence, Rodrygo's arrival on the rise at Real Madrid, the last bad results – no win in four games – and … him, Messi.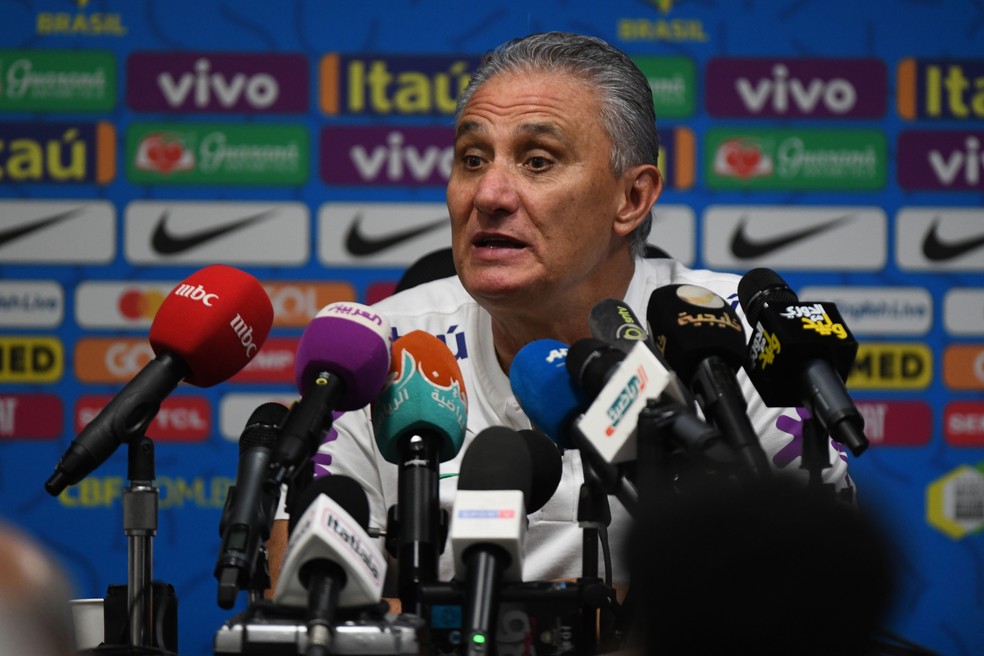 Tite coach during pre-match news conference against Saudi Arabia – Photo: Pedro Martins / MoWA Press
Best player in the world six times at the FIFA awards, the Argentine star once again gets Tite's special attention. Without ceasing to praise the Barcelona player, the coach recalled that he never lives normal routine when facing the Argentine.
"I'm still not getting enough sleep to neutralize a player with extraordinary ability," Tite said, not telling how he would mark the ace.
– He is a different player, has impressive technical qualities. But we never neutralize such a player. We diminish the virtues. Football is a team sport. A strong collective will potentiate a Coutinho, Firmino, Willian, as well as Otamendi, Aguero … We are dealing with Messi. He is a distinguished player. When I was at Corinthians, I spent three days to see how I was going to tag Neymar. I grew up in Caxias against Ronaldinho Gaucho. Teamwork can potentiate, then individual talent helps – commented the coach of the Brazilian team.
With recent changes in the team, going from a 4-2-3-1 used in the qualifiers and the World Cup, which had in midfield forward Casemiro, Paulinho, Renato Augusto, Coutinho, Neymar and Jesus, to a more close to a 4-3-3 or 4-4-2 – with Casemiro and Arthur, Coutinho and sometimes Neymar in the middle, plus Gabriel Jesus on the right and Firmino on the offense – Tite seeks the ideal formation in another period of preparation .
– There are 23 official games, translating into numbers (the retrospect). Without feigning modesty, I am proud of the way the team plays, with an average of 2.2 goals per game. Of these 23, 17 wins. The team likes to play, proposes, is cheerful without being irresponsible. The idea is very clear in these 23 games. Now the team is in a period of reinventing itself, her and her coach, me reinventing myself over new players. We are reinventing ourselves for an upcoming competition. But within an idea – commented.
"Rodrygo is an example for a lot of young boy"
Tite did not confirm the lineup but hinted that he could make changes to the base team. One possibility involves Real Madrid striker Rodrygo. Titular on Zidane's team, the 18-year-old lives a good phase and is an attraction in this call. Not to mention the player's chance of leaving, he made a point of praising Rodrygo's stance.
"I talked to him and said he had to be proud of his behavior. I asked to give my parents a hug for the education they received. Thank you to Jair Ventura who launched you. Rodrygo is an example for a lot of young boy who would like to be in his position. I do not know him, is the first contact. I noticed that when he scored the first goal, he embraced Benzema, who assisted. When he did the hat trick, he didn't look at the camera, picked up the ball and kissed, "he said.
Check out other excerpts from Tite's press conference
– We are looking, making combinations of athletes in sectors, establishing connections, from the side to the outside, the midfield trio, we have not yet found the best way. We are in search. I wish I had made more changes in the game against Nigeria. Now we are opportunity because it is a step. If you want to win ahead, prepare now.
New meeting with Argentina
– It's a great classic. There were moments (of duels) with Messi, moments without, decisive moments, as in the Copa America. A game (in the Copa America) with a technical level, not all that dazzling, because the emotional aspect was very strong. System surprise does not exist. But strategy can change, with higher marking, speed player, containment. It makes no difference? Does. We want to make a great game, knowing the power of Argentina. It is a special game in the history of international football. The name itself says, it's superclassic. It is a championship apart.
– (Games without wins) These are stages that happen, situations, and we have to analyze each one of them. We want results and we are not satisfied. But I also know that it is a step, and the results of every moment in this preparation step is the least important. Did qualifying round result? Had. World Cup? No. Copa America? Had. I know the steps and I know the responsibility.
Other clashes with Argentines
– I haven't faced Argentina in Argentina yet. We play in Australia, Arabia and twice in Minas Gerais. Of course our preference is to play in Brazil, to have the presence of our fans. About repeating this game in Arabia, we have a good memory of Miranda's winning goal in the final minutes. It was a nice weather. I hope this is repeated.
– I use "opportunity" on purpose, because when talking about testing we are using someone who has technical quality. This phrase is not for me. We have to enjoy the athlete in good time. The game can talk. Maybe to start the game we can already give opportunities. But I can not bring an athlete who is setting with the National Team and already put him playing. It goes through a step of putting on the shirt, feeling the shirt … Bielsa says: "Putting on a new athlete is good for biography, but giving opportunity when the athlete is prepared there is challenging". We try to prepare the athlete for him to pass these steps, so yes it is consistent.
Source link