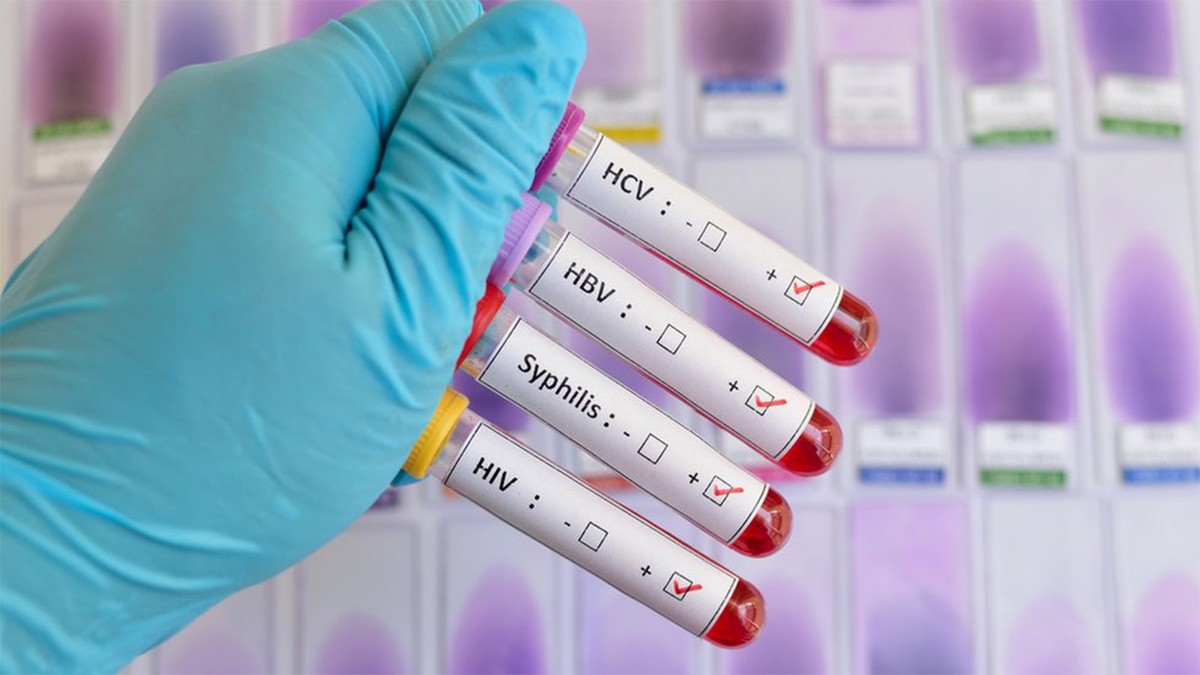 [ad_1]
Syphilis is the most striking case: there were 158,000 reports of the disease in 2018, leading to a rate of 75.8 cases per 100,000 inhabitants – in 2017 there were 59.1 cases / 100,000 inhabitants.
But there are also indications that viral hepatitis is on the rise, a highly dangerous disease as it can progress to cirrhosis and liver cancer and even lead to death.
If from 2008 until 2018 Brazil recorded almost 633,000 cases of these infections, last year alone were about 43,000, plus hepatitis A, B C and D.
Data from UNAIDS, the United Nations program specializing in the epidemic, indicate that Brazil had a 21% increase in the number of new cases of HIV infections from 2010 to 2018, which goes against the world, since in the same period fall was 16% on the planet.
And it's not just those ISTs that are on the rise. Non-mandatory ones, such as gonorrhea and HPV, are also growing in the country.
According to Mauro Romero Leal Passos, STD sector coordinator at the Fluminense Federal University (UFF) and founder of the Brazilian Society of Sexually Transmitted Diseases (SBDST), the main reason is that many of these diseases are silent and may remain months or years without signs. and symptoms.
"Because they do not feel anything, people do not seek the doctor and do not discover that they are infected. Unknowingly, the chance of transmission of the virus or bacteria to partners, with unprotected sex, is much greater," says the doctor.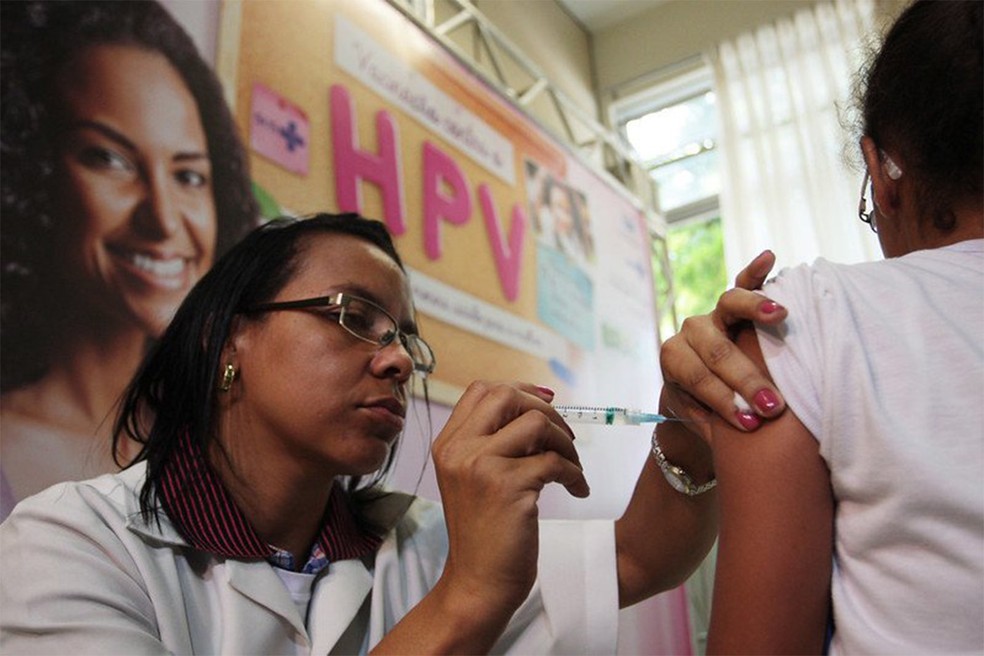 The best method to prevent HPV is the vaccine – Photo: Rodrigo Nunes / Ministry of Health
Another important point, according to him, is the decrease in condom use, especially among young people.
To get an idea, a survey conducted in 2017 of 1,500 people across Brazil by the nonprofit organization DKT International found that 47% of respondents aged 14-24 do not use condoms in sex.
This neglect happens because treatments against sexually transmitted diseases are more effective and because many people do not believe they are in danger or consider themselves part of risk groups.
There are still excuses that condoms reduce pleasure, damage erections and are difficult to put on.
"And there's no use wearing a condom once or until you feel safe with your partner. You have to protect yourself in every relationship," Passos adds.
Other factors pointed out by experts to the high incidence of STIs are the low rates of sex education and vaccination coverage (in the case of vaccine preventable diseases).
What are sexually transmitted infections (STIs)?
STIs are caused by more than 30 viruses and bacteria and are transmitted mainly through unprotected vaginal, anal and oral intercourse, ie without a condom, with an infected person.
They can also be passed from mother to child during pregnancy, childbirth or breastfeeding. Some are transmitted by contact of mucous membranes and skin with contaminated body secretions, infected blood and injecting drug use.
In general, these diseases cause damage to the genitals. But they can also cause cancer, complications in pregnancy and childbirth, miscarriage, infertility, cardiovascular and neurological problems and even death.
"There are still the emotional and social sequelae that many people forget. It is not uncommon for the carrier to develop psychiatric disorders and have problems in the relationship," analyzes Passos.
Another worrying factor is that these conditions make patients more vulnerable to acquiring HIV. It is estimated that they increase the chance of AIDS virus infection by up to 18 times.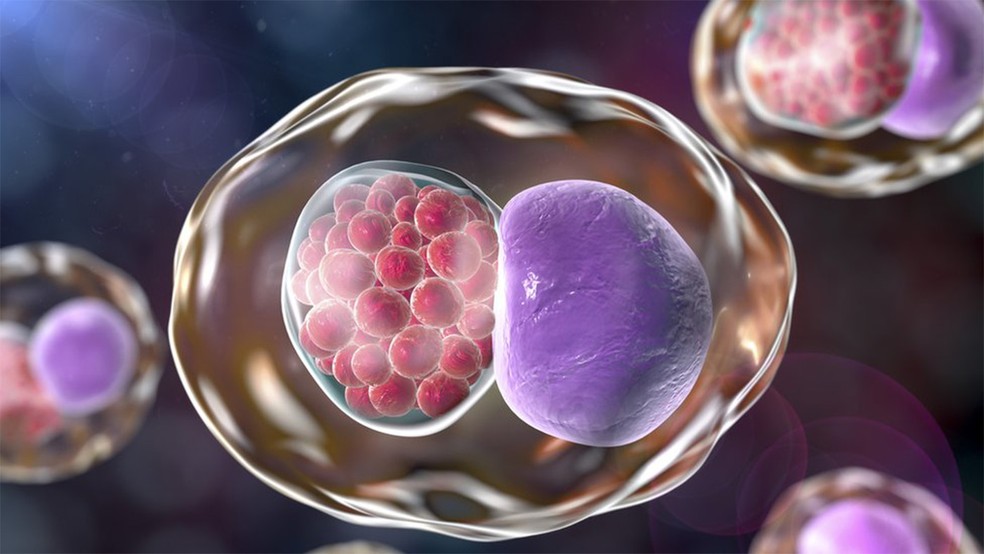 Both chlamydia and gonorrhea are cured with antibiotics – partners should also take the drug even if they have no signs and symptoms – Photo: Getty Images via BBC
This is because those who already have one STI is more at risk of contracting another. "If the person has an inflammation, wound, tumor, wart, laceration or discharge, their overall or local resistance is diminished, so when they come in contact with another agent, entry is facilitated," adds the STD industry coordinator. from UFF.
Next, learn more about STIs that are on the rise in Brazil, from symptoms to prevention:
Caused by bacteria, these diseases are associated, and both can affect the genitals, throat and eyes.
Both diseases are almost always asymptomatic. However, when they present symptoms, the most frequent in women are vaginal discharge with lower abdominal pain and pain or bleeding during sexual intercourse. In men, it is discharge from the penis, with or without pus, burning and hot urination and pain in the testicles.
If not treated properly, they can progress to Pelvic Inflammatory Disease (PID) and still cause infertility, chronic pain, tubal pregnancy, abortion, endometritis and early childbirth.
Both chlamydia and gonorrhea are cured with antibiotics – partners should also take the drug, even if there are no signs.
During the period of infection, it is advisable to avoid unprotected sexual contact, and the best way to prevent this is to use condoms.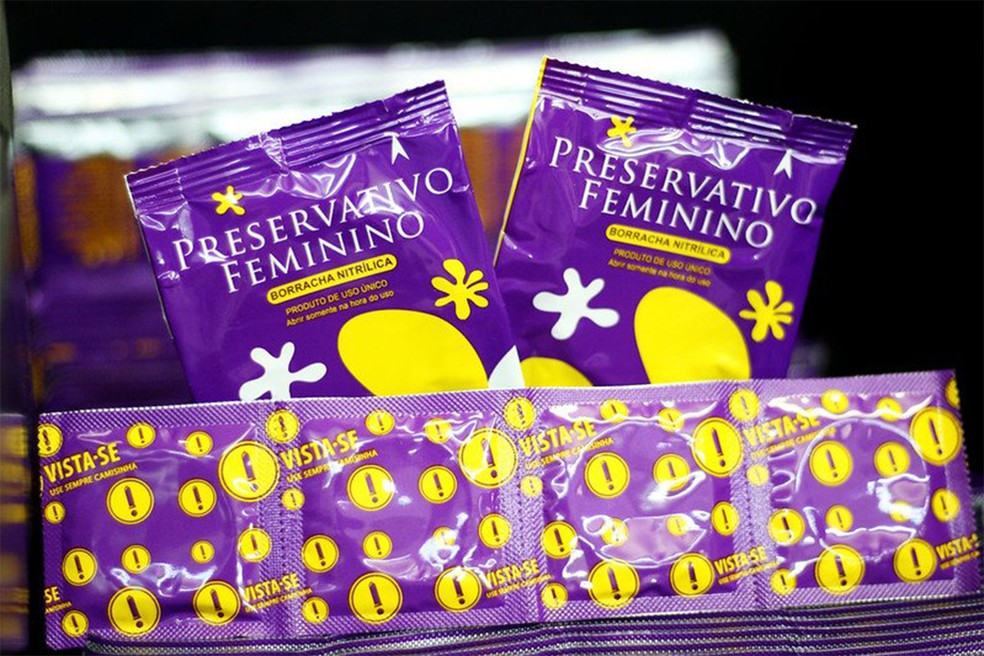 4 – The best way to prevent contamination with the HIV virus is to adopt prevention techniques, including condom use and reduced risk of exposure – Photo: Rodrigo Nunes / Ministry of Health
These are liver inflammation, caused by viruses, and classified into A, B, C, D, and E. The types transmitted by sexual intercourse are B, C, and D.
The main symptoms of hepatitis B and D are abdominal pain, diarrhea, nausea, vomiting, odor intolerance, yellow skin and eyes, dark urine, light stools, malaise and body pain.
Both are treated with antiviral drugs, which are essential to prevent the disease from progressing to cirrhosis and liver cancer.
Generally silent until it reaches greater severity (again cirrhosis or cancer), hepatitis C is treated with oral antivirals. The therapy is performed from three months to one year and has excellent chances of cure, exceeding 95%.
Hepatitis B has a vaccine, offered for children (four doses; at birth, 2.4 and 6 months) and adults (three doses depending on the vaccination status). Anyone who has some form of immunosuppression or the HIV virus needs a special double-dose regimen.
In the case of C, because there is no vaccine, the best way to prevent it is not to share personal objects and sharps or perforators (such as pliers in nail salons), use a condom and, when undergoing any procedure, make sure that used materials are sterilized and disposables are not being reused. In the case of D, the recommendation is to avoid contracting hepatitis B as they are related.
It is caused by the herpes simplex virus (HSV) and causes lesions on the skin and mucous membranes of male and female genitals.
Symptoms begin with burning, itching, tingling and inflamed ganglia. Then come the painful, fluid-filled blisters. When they burst, they saw wounds that create bark and heal.
The disease has no cure and appears and disappears spontaneously, being linked to triggering factors such as stress, trauma to the genital area, sun exposure, hormonal changes, fever, infection and use of certain medications.
There is also no specific drug for its treatment. What they use is basically antivirals to reduce symptoms and the risk of an outbreak.
Other than that, by avoiding triggers it is possible to keep genital herpes under control. As for prevention, the most appropriate is to use condoms in sex.
HIV is the acronym for the human immunodeficiency virus that causes AIDS, a disease that attacks the body's defense system.
Remember that having HIV is not the same as having AIDS. The Ministry of Health comments that "there are many HIV positive people who live for years without symptoms and without developing the disease", but can still transmit the virus to others.
The pathology has several stages. The first, called acute, occurs between two and four weeks after infection. Its symptoms are very similar to those of a flu, including fever and malaise.
The next period is asymptomatic. In it, HIV is active but reproduces at very low levels, so the patient may not have any symptoms or become ill.
With the attacker's frequent attack, the defense cells function less efficiently until they are destroyed. The most common signs at this stage are fever, diarrhea, night sweats and weight loss.
The infection phase, AIDS itself, occurs when the immune system is severely compromised, allowing opportunistic diseases such as viral hepatitis, tuberculosis, pneumonia, toxoplasmosis and some cancers to appear.
The disease has no cure, but is treated with antiretroviral drugs (ARVs), which act by inhibiting the multiplication of the virus in the body and, consequently, prevent the weakening of the immune system.
The best way to avoid contamination is prevention, including condom use and reduced risk of exposure.
HPV (Human Papillomavirus) is a virus that infects skin or mucous membranes (oral, genital or anal) of both men and women and can cause cancer of the mouth, esophagus, anus, penis, vulva, vagina and cervix.
In many cases it has no symptoms, latent for months to years – manifestations are often more common in pregnant women and people with low immunity.
The Ministry of Health explains that the decrease in resistance of the body triggers its multiplication and, as a consequence, causes the appearance of injuries.
They appear as single or multiple anogenital warts (in the genital region and anus), of varying size, flat or papular (raised and solid). They are usually asymptomatic, but itching is possible on the spot.
There are also subclinical lesions, not visible to the naked eye. These affect the vulva, vagina, cervix, perianal region, anus, penis (usually in the glans), scrotum, and / or pubic region. Less frequently, they appear in extragenital areas such as the conjunctiva and nasal, oral and laryngeal mucosae.
The treatment, whose purpose is to destroy the wounds, is made according to its characteristics, such as extension, quantity and location. It can be chemical or surgical. Sometimes it is also necessary to use immunity boosters.
It is worth noting that these procedures do not eliminate the virus and, therefore, the lesions may reappear.
The best prevention method is the vaccine, emphasizing that it is not a treatment and is not effective against existing infections.
It is distributed free of charge by SUS and is recommended for girls aged 9 to 14, boys aged 11 to 14, people living with HIV in the age group of 9 to 26 years and transplanted in the age group of 9 to 26 years.
In addition, it is important to use condoms and to perform pap smears annually for women.
Caused by the bacterium Treponema pallidum, it has several clinical manifestations and different phases.
In primary, the main symptom is a usually single wound that appears between 10 and 90 days after infection at the place of entry of the bacteria (penis, vulva, vagina, cervix, anus and mouth, for example).
The injury does not hurt, does not itch, does not burn and has no pus, and may be accompanied by groin lumps.
In the secondary stage, manifestations occur between six weeks and six months from the onset and healing of the initial wound. They include body blemishes, fever, malaise, headache and languages.
The next phase, latent, is asymptomatic and divided into recent latent (less than two years of infection) and late latent (more than two years of infection). The last is tertiary, which can appear two to 40 years after the onset of infection.
In it, skin, bone, cardiovascular and neurological lesions usually occur. If left untreated, it can lead to death.
The good news is that the disease is curable with the application of benzathine penicillin (benzetacil).
The correct and regular use of female and / or male condoms is the most important prevention measure, and the monitoring of pregnant women and sexual partnerships during prenatal care contributes to the control of congenital syphilis.
Its cause is the protozoan Trichomonas vaginalis, most commonly found in female genitalia.
In the list of symptoms are yellowish, greenish or grayish discharge, with bad smell. It also sometimes occurs itching, pain during intercourse and bleeding after and pain while urinating.
In men, it is usually asymptomatic, but may cause urethritis, with foamy or purulent discharge.
Facilitating the transmission of other aggressive infectious agents, such as gonorrhea and chlamydia – and in pregnancy, when untreated, causing premature rupture of the pouch – trichomoniasis is treated with antibiotics (oral, vaginal cream or egg).
The therapy should be performed by the couple, regardless of whether or not the partner has symptoms. Prevention, once again, is condom use.
[ad_2]
Source link