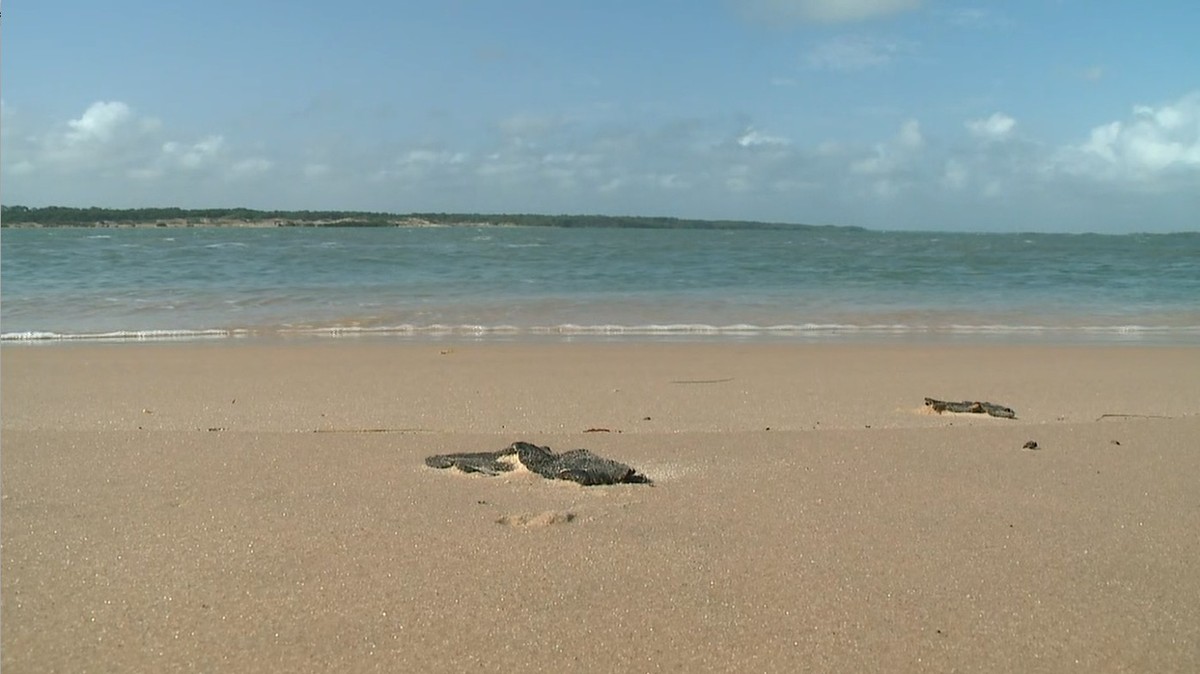 [ad_1]
More beaches that make up the Parnaíba Delta were hit with oil slicks this Saturday (16). Teams from the Brazilian Navy and Fire Department, Secretariat of Environment of the states of Piauí and Maranhão began cleaning up the affected points to prevent the mangroves from being affected.
Of the 73 beaches and islands of the Parnaíba Delta, four have been confirmed for oil: Canary Island, Poldros Island, Caiçaras Beach and Pontal Beach. The delta is unique in the open sea of ​​the Americas and the concern of the authorities is that the oil also reaches the rivers of the region.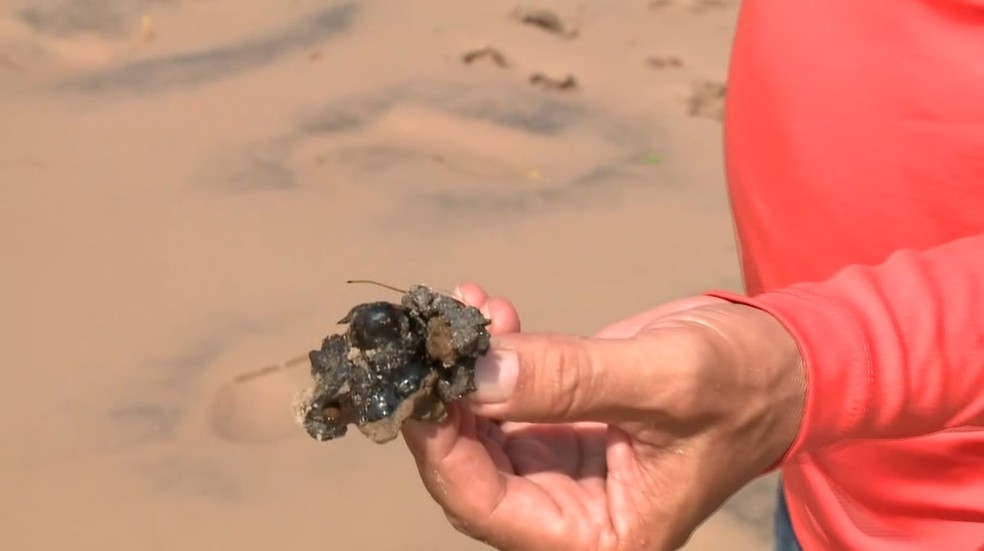 Teams have started cleaning affected points – Photo: Playback / TV Club
"An inspection was made 15 days ago, in Barra do Meio, behind Poldros Island, and there we found an area of ​​two kilometers of small oil points. The material was collected and delivered to the Navy. Now we were taken by surprise at Friday morning with new spots on several islands and beaches of the Delta ", said the technician Robson Medeiros, from the Department of Tourism and Environment of Araioses, in Maranhão.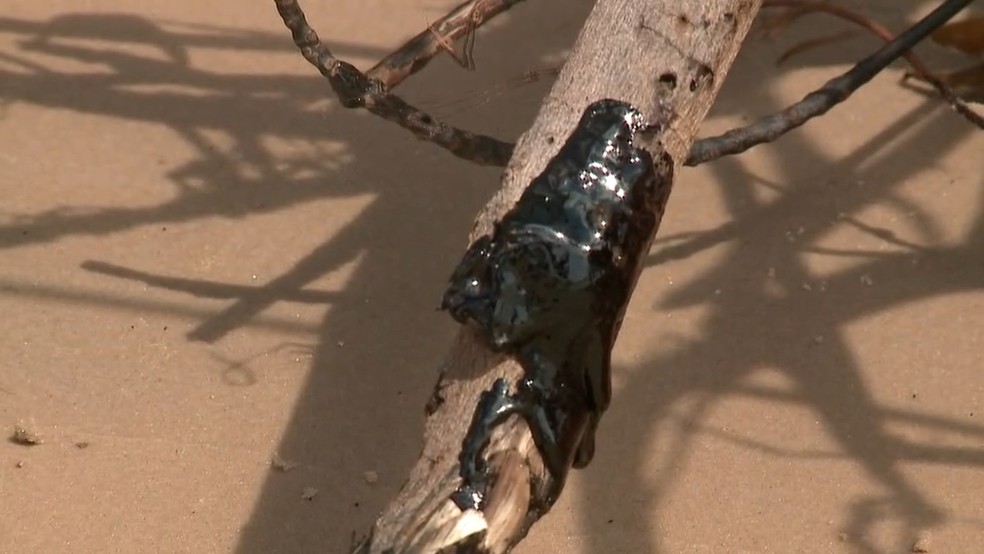 Oil Spots in the Parnaíba Delta – Photo: Reproduction / TV Clube
For technician Robson Medeiros, the presence of oil in the mangroves would cause immeasurable damage to nature and to the riparian peoples, who live by collecting crab. He pointed out that oil slicks in the Parnaíba Delta can reach rivers.
"Nothing is discarded. If it reaches the rivers would damage the water supply throughout the region, besides tourism, because the area would have to be banned," he said.
Fishermen are concerned about oil slicks in Parnaíba Delta – Photo: Reproduction / TV Clube
Concerned, fishermen fear that the stains will reach the Parnaíba River and affect the water supply in the region. They revealed the lack of fish following the emergence of oil in the Parnaíba Delta.
"It was a fright. It is something we have never seen here. We live from it, fishing, and if the place is banned we will not know what to do," said fisherman Carlos Alberto Nascimento Sales, in Praia do Pontal.
"The main change has been the lack of fish. My concern is that the spots reach the mangroves and the river, because it will affect the water we drink," lamented fisherman Francisco Soares.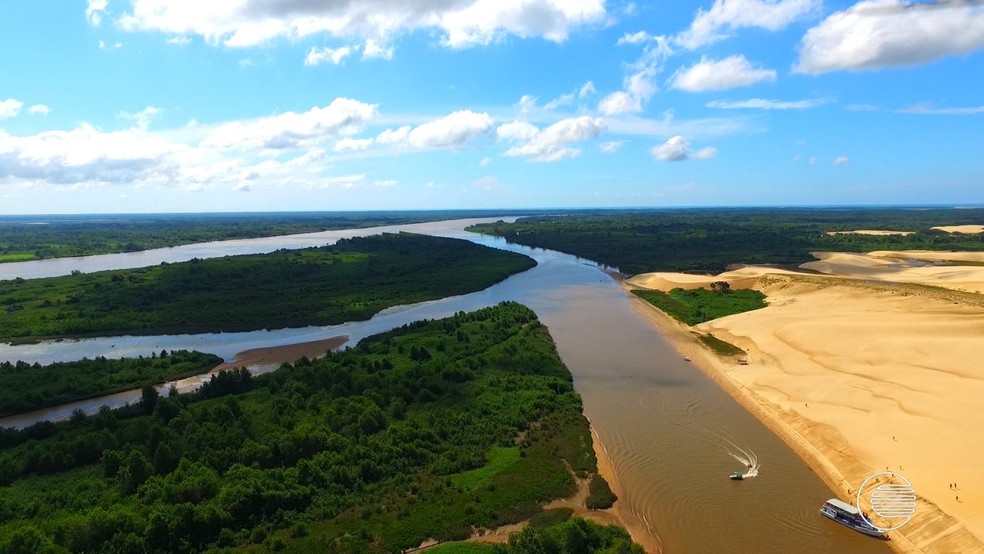 Navy and Icmbio reinforce monitoring in the Parnaíba Delta – Photo: Playback / TV Clube
An aircraft from the Chico Mendes Institute for Biodiversity Conservation (Icmbio) will fly over Saturday afternoon (16) to identify the most serious points that should assist the cleaning crews.
"We will work hard all weekend. We are working together with the Maranhão Navy. Today we will have an aircraft flying over the Piaui coast, focusing on the Parnaiba Delta. In addition, we will have a patrol ship from this Sunday to strengthen monitoring in the region, "said the captain of the Port Authority of Piauí (CPPI), frigate captain Dante Duarte.
[ad_2]
Source link