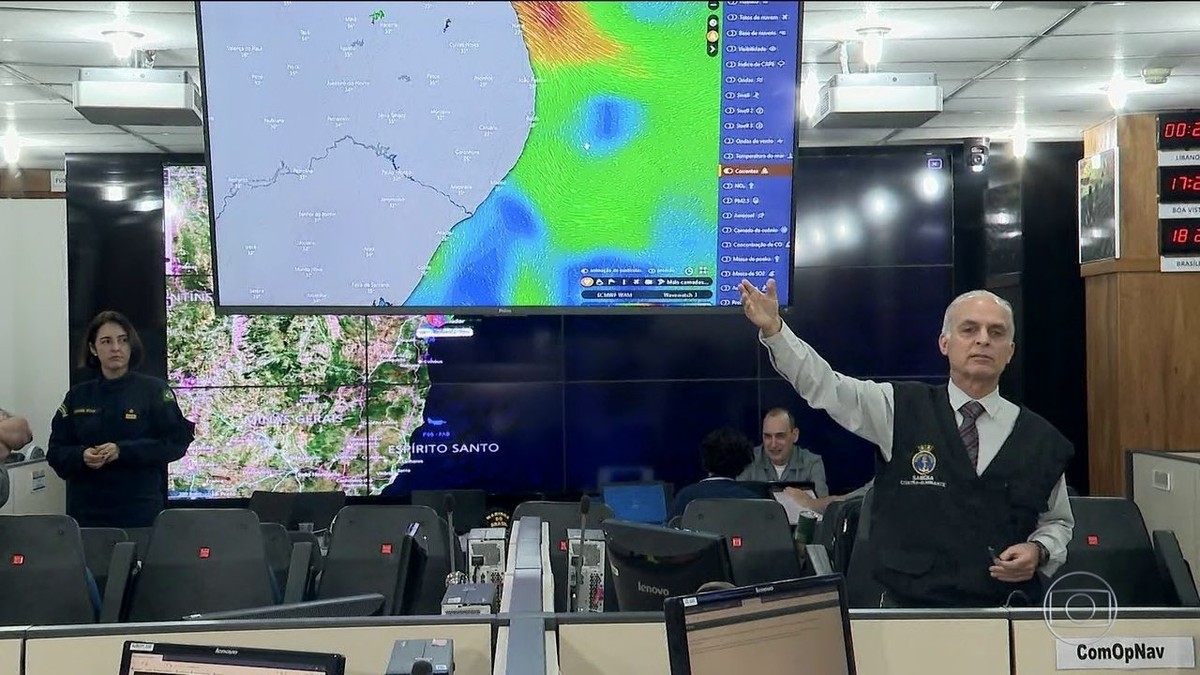 The structure is the same that was used until September in the Ministry of Defense for actions to combat fire outbreaks in the Amazon.
The group, made up of members of the Navy, Ibama and the National Petroleum Agency, began work on Saturday (26). The goal is to expand the command and control capabilities of operations.
"Coming to Brasilia we can also talk to other captaincies of navy ports in other states and with that, we have more control in all other states," said Alte Puntel, Commander of Naval Operations.
The decision to transfer about 30 people to the monitoring room in Brasilia is taken almost two months after the first cases of oil on the northeast coast. Environmentalists say the government acted slowly.
"The government was slow to provide the kind of response needed to deal with an emergency such as this, which is the largest environmental catastrophe in our entire Brazilian coastal history," said WWF-Atlantic Forest and Marine Programs Manager. Brazil, Anna Carolina Lobo
"If the Planalto Palace had given due importance to the problem, this should have been done in the early days of September, when we had the idea of ​​the dimension, because there were many places where the spots were appearing, people, on the ground, in the beach, fishermen, shellfish farmers, volunteers, people living in the communities were facing themselves, without any guidance, literally in the nail, in the hand, "said Carlos Rittl, executive secretary of the Climate Observatory.
'Totally atypical accident'
The acting President of the Republic, Hamilton Mourão, defended the government action: "This is a totally atypical accident, it is not that accident that you receive an alert and from there triggers the necessary contingency measures, because there was no alert, it is an oil slick she's random, she comes underwater, there's no way you can detect her. You're only aware she's hitting her when she hits the beach. "
The operating centers in Salvador and Recife will continue to operate because they are close to areas where there are more recent oil records.
The Navy Command in Rio de Janeiro will also continue to support investigations into the source of the oil spill.
Source link