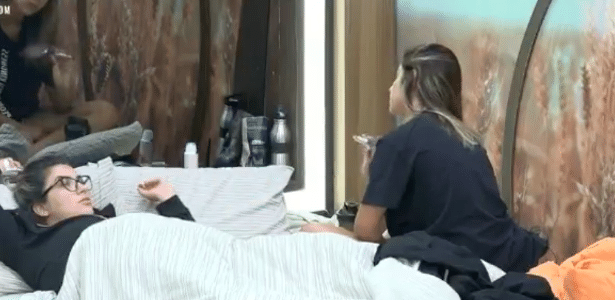 Thayse and Hariany talked in The Farm 2019's headquarters room tonight and the digital influencer spoke to the former BBB about the decision to resume their relationship with Lucas: "What I orient to one, orient to the other, at same measure, because I'm thinking of you two out there later. You have to realize that when you get out there you won't be as you left, there is no ex, everything has changed ".
Hariany agreed and added, "We have resolved ourselves in the last two days. We have seen that you like each other."
"And try to get that out of your head, because if you keep weighing it there, using it as a reference, you might be looking for a flaw you don't even have." Hariany said she was lighter talking to Lucas and Thayse continued, "And you saw it, right? He didn't lie. Friend, he doesn't lie. He can do something stupid, but he doesn't lie."
Source link