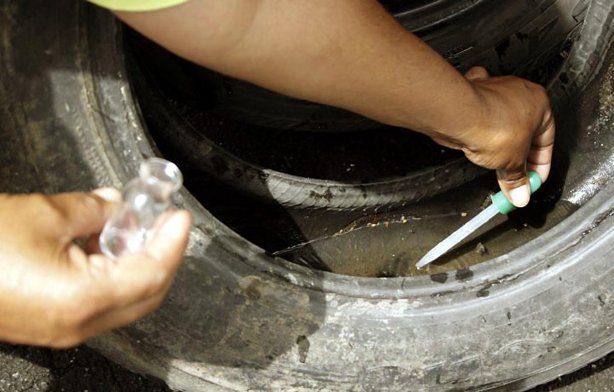 [ad_1]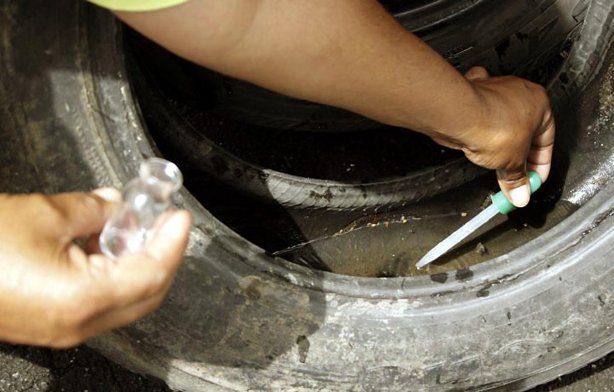 The rate of infestation in Cataguases is 2.82% by the mosquito, according to the research
Download
The Endemic Control Center of the Municipal Health Department held the fourth stage of the fourth LIRAa and the LIA of 2018 from October 22 to 26, respectively. These are the Fast Index Survey of Aedes aegypti and Aedes albopictus ( LIRAa) and Amostral Index Survey (LIA), which are methodologies used to identify and map the presence of the mosquito that transmits dengue and other diseases in the municipality, an initiative that is encouraged by the Ministry of Health.
According to the coordinator of the Endemic Control Unit, Cosme Tadeu Alves da Costa, the fourth survey coincides with the rainy season of the year and, therefore, should be considered more important – not that the other surveys carried out every two months are not relevant – since it is the time most conducive to the proliferation of vectors. In this fourth stage, the number of real estate surveyed by teams of endemic agents in the city was 1,027, of which 29 revealed the presence of Aedes aegypti, which corresponds to the mosquito infestation index of 2.82%.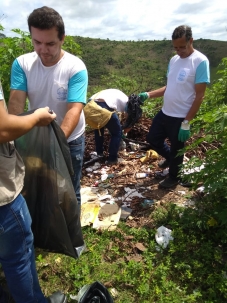 Also according to the report presented by the sector, 33 districts were surveyed, of which 11 presented positive results. The survey also detects the predominant deposits, which are the locations where the presence of mosquito outbreaks is more common. They are jars or jars with water, bowl of vessels, drinking fountains in general, ornamental fountains and building materials. The number of real estate with the presence of Aedes albopictus was 8 and the mosquito infestation rate was 0.78%.
The results of the LIA showed the rural districts with the presence of the vectors, when 936 properties were surveyed, of which 11 had Aedes aegypti, which means an infestation index of 1.17%. Ten sites were surveyed and four had positive results for the mosquito. In the rural area the predominant deposits were vessels or jars with water, dish of vessels, drinking fountains in general, ornamental fountains and construction materials, as well as tires and other rolling materials, which, according to Cosme dos Santos, are capable of being removed. Still in the report, ten properties were present in the Aedes albopictus, meaning an infestation rate of 1.07%.
It is worth remembering that the rate of infestation advocated by the Ministry of Health is less than 1% and the results leave the municipality on alert. "This is so, considering that we are in a rainy season, the numbers are tolerable and this year we had more worrying percentages," said the coordinator. He also stressed that the rainy season should always be viewed with greater concern, because it is a strong component to trigger a possible epidemic of diseases related to mosquitoes. In addition, he underscores the importance of constant surveillance of the population, to regularly be taking care of possible outbreaks of mosquitoes. "It is known that 80% of these outbreaks are in the homes and the population needs to be aware that it is part of this control," he said.
CONTINUES AFTER ADVERTISING
---
Cosme dos Santos also said that as a strategy to combat the vectors, the Endemic Control Center maintains its daily work of focal treatment and elimination of deposits. The surveys show the most critical areas where the work is done with greater emphasis, working all blocks of the areas where the results were positive with the application of larvicide and mechanical control, which is the elimination of deposits, action that is initiated immediately after the results of LIRAa and LIA. The coordinator also said that according to several infectologists in the country, the next year has a great possibility of having a dengue epidemic, since the rain in late 2018 has been higher than in previous years, dengue is a seasonal disease and studies show that epidemics occur every two years. "But it is possible to interrupt this cycle with the awareness of the population and the work of all of us so that dengue is actually eradicated from our country," he concluded. (Photos: Archive)
[ad_2]

Source link