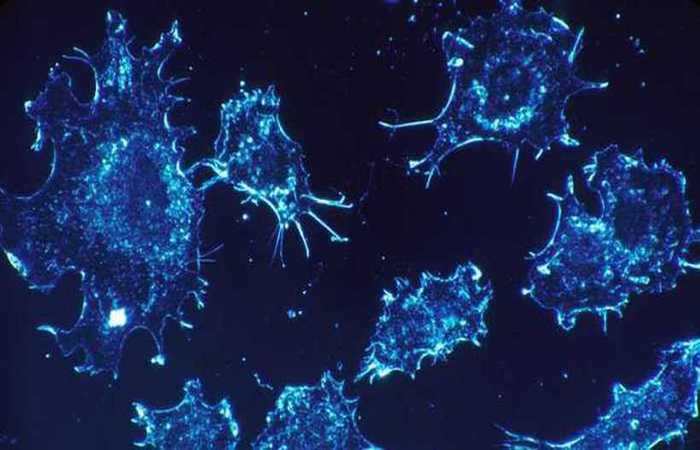 Israeli scientists working on the company Accelerated Evolution Biotechnologies (AEBi), founded in 2000, say they have succeeded in creating a compound capable of "completely healing" cancer in less than a year. The report was released by the Israeli newspaper The Jerusalem Post.
"We believe that within a year we will have a complete cure for cancer, it will be effective from the first day, it will last a few weeks and it will not have serious side effects, as well as having a much lower cost than most treatments in the market" , says researcher Dan Aridor, director of AEBi's board, in an interview for the journal.
The treatment is being called a multi-target toxin (MuTaTo) and is a kind of "antibiotic" against the tumor, according to the scientist.
The potentially revolutionary anti-cancer compound is based on SoAP technology, which involves incorporating the DNA of a given protein into a bacteriophage (virus that infects bacteria). This protein is then exposed on the surface of the host microorganism. Thus, researchers can use the proteins displayed by bacteriophages as a way of tracking interactions with other proteins, with genetic material or with small molecules.
The idea, according to Aridor tells The Jerusalem Post, is that the treatment is capable of targeting three targets or cancer cells at one time, making it more effective than the currently used drugs, which are usually targeted at one specific target and that can undergo mutations and metastasis (multiplication).
MuTaTo uses a combination of several peptides to target each type of cancer cell at the same time, associated with a peptidic toxin capable of killing only the tumor. "We have made sure that the treatment will not be affected by the mutations, the cancer cells may even mutate and yet the target receptors will eventually be eliminated," says researcher Ilan Morad, CEO of AEBi, also in conversation with the Israeli newspaper.
For now, the novelty has been tested only in guinea pigs and the next step is to pass for clinical trials in cancer patients. They did not tell us when this will be done.