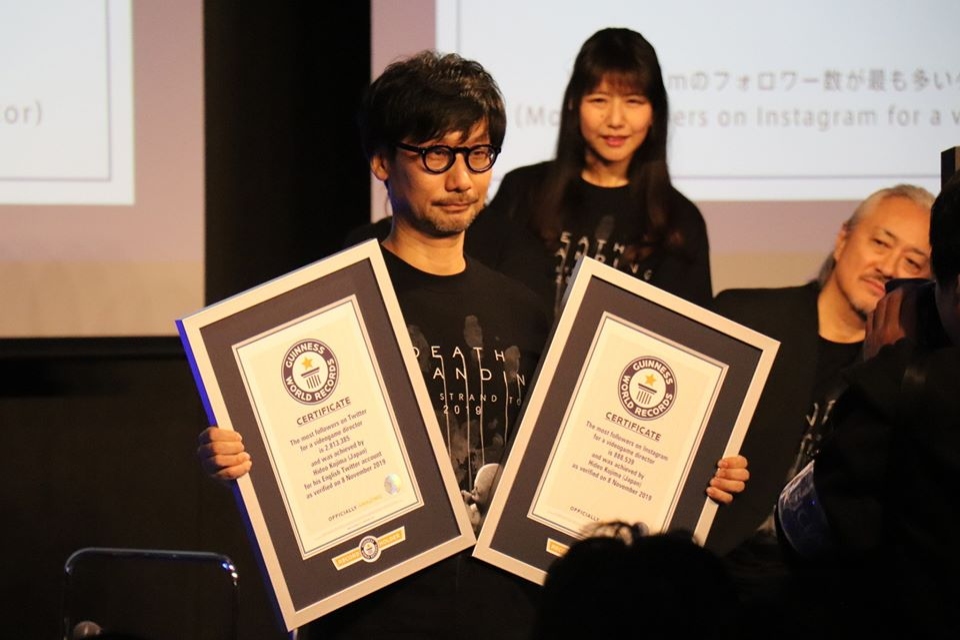 The game designer Hideo Kojima just got into the history of the Book of Records. The director of Death stranding and franchise creator Metal gear won two records related to their social networks and is now part of the Japanese Guinness. Their numbers were verified on November 8 and made them the record-breaking director of Twitter and Instagram followers, with over 3,813,385 and 888,539 respectively. The awards are relative to the director of games with the most followers on social networks.
Twitter from Kojima Productions did a tribute to the director, showing him holding the award plates, as you can see below.
The director, who can be considered, in a way, a digital influencer, is known for his activity on social networks, posting comments on any content, opinions and photos and videos of his daily life. Very charismatic and personally present at events and celebrations, Hideo Kojima has achieved media celebrity status.
Your last project, Death stranding, is available for Playstation 4 and will be temporary only, reaching PCs in mid-2020.
[via Dual Shockers]