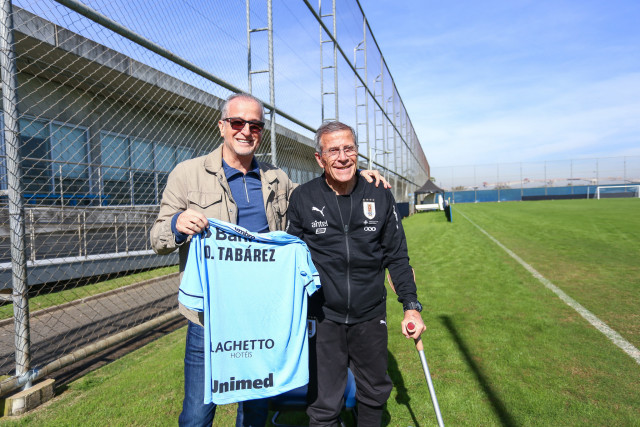 [ad_1]

Friendship
Nearby team trained at CT Luiz Carvalho before embarking for Rio de Janeiro
21 JUN 2019 13:23 | Updated 21 JUN 2019 13:23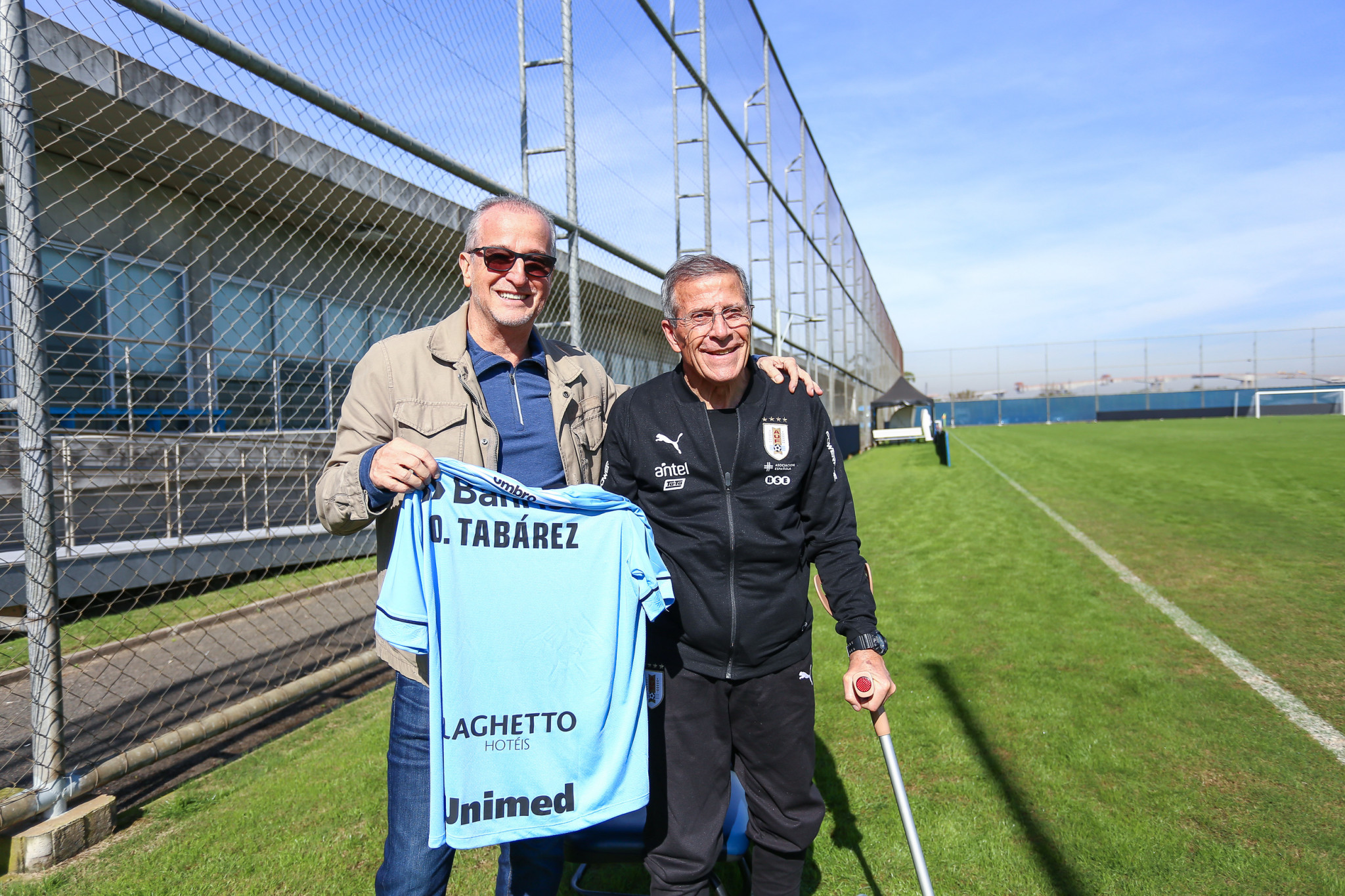 Grêmio and Uruguay mix in culture and spirit within the field. And as a way to express pride in receiving the celestial selection at his home during the Copa America, Tricolor presented each Uruguayan player and maestro Óscar Tabárez wearing an official shirt of the Charrua model. The action happened on Friday morning, in the last training of neighbors in Gaucho soil before embarking for Rio de Janeiro, where they face Chile next Monday.
After the draw with Japan last night, the PW delegation landed at CT Luiz Carvalho for post-match training. Football vice-president Duda Kroeff and the directors Alberto Guerra and Deco Nascimento were in training representing the Board of Directors and the Football Department, and presented the gift of the Guild to the delegation. Positioned on a table next to the gate of the lawn, a shirt Charrua personalized with the name of each player. Sympathetic, all the athletes were surprised and grateful for the memory, posing for photos.
Óscar Tabárez, a coach who revolutionized Uruguayan football, received his hand from Vice President Duda Kroeff on the pitch. Showing the humility that characterizes him, he thanked the gift and the hospitality three tricolor. Under the command of the "maestro" Uruguay returned to play in South American and world football, winning the 2011 Copa America and conducting prominent campaigns in the following tournaments.
As happens in the tricolor locker room, the staff it is also an important part of the celestial day. Responsible for organizing routine training, providing material, providing logistical and communication support, the employees who accompany the delegation in Brazil were also presented with the Charrua shirt.
With four points in Group 3, Uruguay have a good chance of progressing to the quarterfinals and, coming to the next stage, return to Porto Alegre to challenge for a decision. If the future holds the reunion, the celestial delegation will be at home.
Photos: Lucas Uebel / Grêmio FBPA
Video: Cristiano Oliveski / GrêmioTV
Editions: Luciano Amoretti / GrêmioTV
[ad_2]

Source link