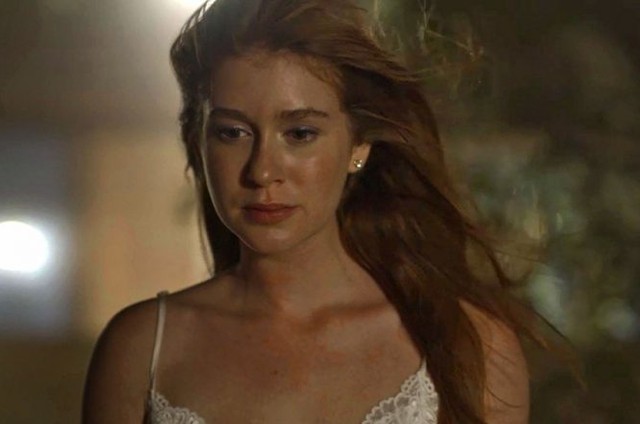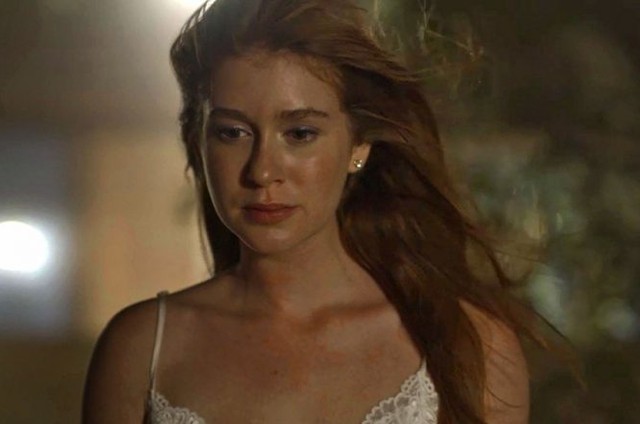 Marina Ruy Barbosa is Luz (Photo: TV Globo)
In the last chapter of "The Seventh Guardian", Light (Marina Ruy Barbosa) will discover his passion for archeology and will decide to leave from Serro Azul to study. Before, it will end the relationship with Junior (José Loreto).
It will begin when she meets archaeologist Afrânio (Eriberto Leão), who will arrive in the city because of the archaeological treasure found by Feijão (Cauê Campos) in the mansion. After accompanying the professional's work, she will tell Sosthenes (Marcos Caruso) that he has made a decision:
– IS, grandfather. After talking to Afranio, see his work with the others in the cave … I will delve into the past to learn about our future! Studying archeology, yes. This is what I want!
READ MORE:
Nicholas will not have redemption at the end
Eurico and Marilda will go unpunished and rich
Gabriel will cover up Valentina's crime
In another sequence, the young woman will appear saying goodbye to Junior.
"So you're breaking my heart, Luz Vidal. We were going to have a life together! he will say.
"We're going to have a life together, yes, Junior. Wherever I am, you will always be with me.
He will assert, then, that he will never cease to love her. Light will respond that the boy should live his life.
"Are you telling me that I must no longer have hopes?" he asked.
"I'm telling you that as long as you want I'll always be your best friend."
After a passage of seven years, Luz will return to Serro Azul as an archaeologist and take over the direction of the Gabriel Marsalla Foundation, created to protect the treasure.
Before that, also in the last chapter, Gabriel will die murdered by Laura (Yanna Lavigne) in saving the life of Light. However, the villain will escape the prison and end next to Sampaio (Marcello Novaes). Valentina, in turn, is going to kill Olavo (Tony Ramos) and will be able to seize the source.
FOLLOW THE COLUMN ON THE NETWORKS
On twitter: @PatriciaKogut
On Instagram: @colunapatriciakogut
On Facebook: PatriciaKogutOGlobo
see the summary of "The Seventh Guardian" of the week of May 13 to 17: