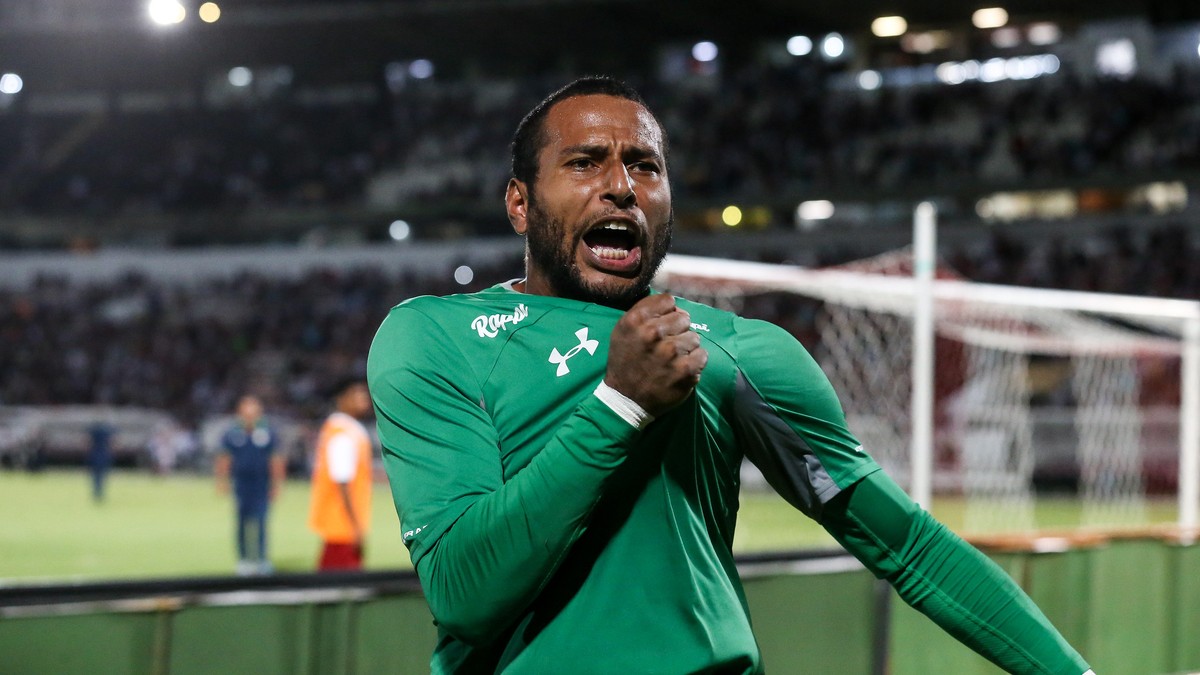 Rodolfo, from Fluminense, was taken on a doping test on suspicion of cocaine use. The test was done by Conmebol's doping control team in the Tricolor match against Atletico Nacional in Maracanã on May 23 by South American. At the time, the goalkeeper remained on the bench for being a reserve of Agenor.
Wanted for the report, Fluminense has not yet appeared on the case.
The Protocol of the World Anti-Doping Code of 2015 establishes that the athlete is suspended preventively. It is also communicated first and has a deadline of up to five days to request the examination of the control. If you do not, you will accept the result of the initial test.
Rodolfo had in the recent past another problem with cocaine use. In 2012, he was spotted while playing for Atlético-PR and was suspended for two years.
Since he was hired by Fluminense in February 2018, he did not stop talking about the case. In a recent interview, he said he has been free of drug use since 2014, when he was given a reduced sentence and returned to playing football.
Rodolfo started the season as starting Fernando Diniz. However, he lost the position to Agenor in a 4-1 victory over Cruzeiro on May 18 by Brasileirão.
Source link