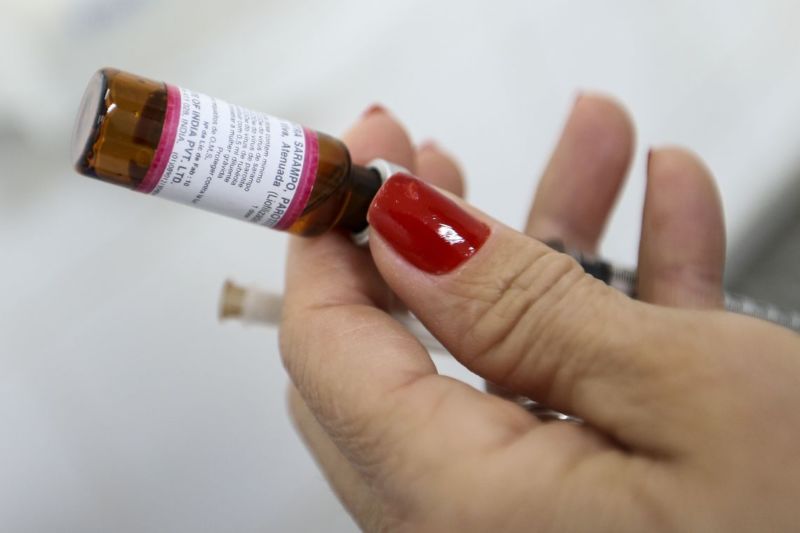 Round-Round The municipality will be with all 46 units of Primary Care open this Saturday (19), from 8h to 17h, for D-Day for health prevention. The service will be exclusive for the intensification of the triple viral vaccine (measles, mumps and rubella) and update of the Vaccine Card of children from six months to under five years and for actions of October Rose. The units will offer collection of preventives within the age range of 25 to 64 years, as recommended by the Ministry of Health, in addition to breast examination and mammography request for women over 50 years.
For the mayor of Volta Redonda, Samuca Silva, investing in prevention actions is an important step to take care of the population's health.
– The operation of basic units on Saturday facilitates the population's access to actions. Women who work during the week should attend UBSFs to catch up, and parents should also take the day off to vaccinate their children, "said Samuca.
Measles vaccination is an important strategy to expand immunization and stop the circulation of the virus throughout the country. The first phase of intensification, aimed at children from six months to under five, runs until October 25 (Friday). And the second stage runs from November 18 to 30, with D-Day on November 30 (Saturday). This time, the vaccine will be available to the young adult, aged 20 to 29 years.
Municipal Health Secretary Alfredo Peixoto recalled that although Volta Redonda has no record of measles cases, it is important to vaccinate children.
– Only by expanding immunization will we face the reintroduction of measles in our region – he said, noting that those responsible should take the Vaccine Card and the SUS Card of children to ensure vaccination.
Pink October
In addition to offering exams in Primary Care units, Saturday will also be preventive at the Women's Polyclinic, in the Land. Women in the campaign's target age group, with prior appointment, will also perform preventive collection and breast exams and receive a request for mammography.
The Gecy Vieira Gonçalves Imaging Center at Raulino de Oliveira Stadium is also operating on Saturdays in October for 60 mammograms per weekend. This Saturday, women taking the exam will have nutritionist tips, makeup and eyebrow design.
– Convincing women of the importance of prevention and early diagnosis of gynecological and breast cancer is October Rosa's main goal. To this end, we intensified the offer of exams in the month to the target audience of the campaign – said Alfredo Peixoto.