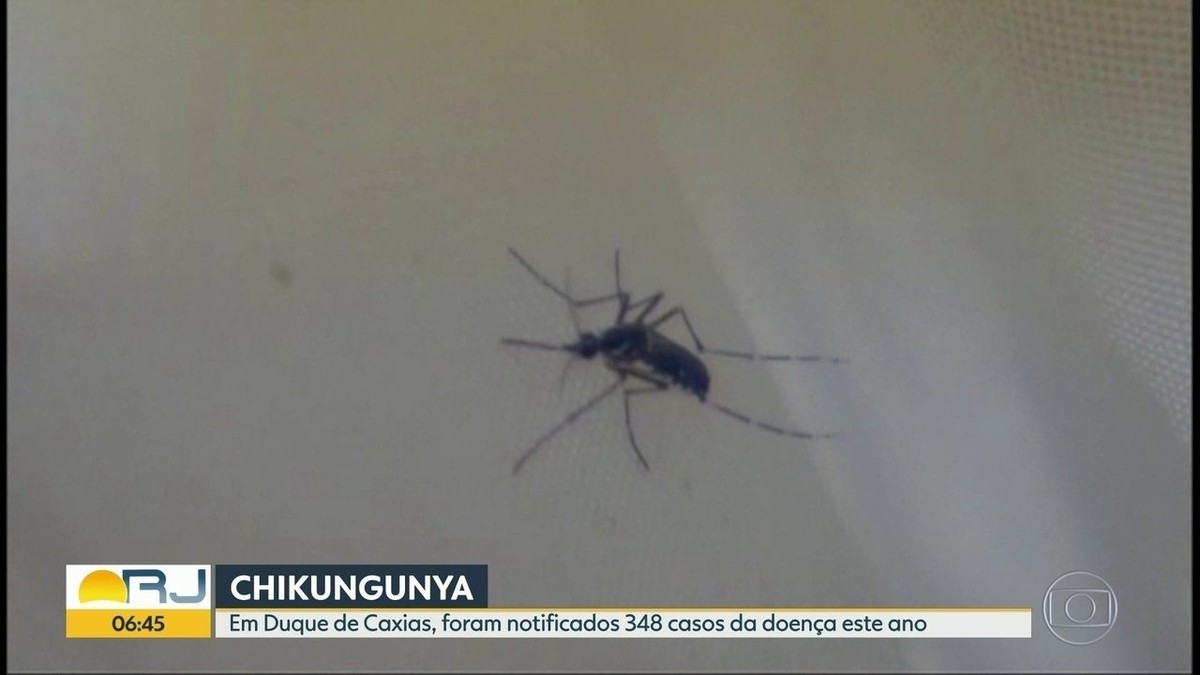 Two deaths caused by Chikungunya have already been confirmed in the city of Rio de Janeiro in 2019. Only this year, there were 16 thousand cases of the disease.
"Chikungunya behaves in different ways.There are outbreaks located in neighborhoods and municipalities, but in the State of Rio de Janeiro, in general the numbers are very similar to last year.We have an incidence rate of 14 for every 100 a thousand inhabitants, which does not constitute an epidemic. On the other hand, we can not rule out these localized outbreaks, "said Undersecretary of State for Health Surveillance, Alexandre Chieppe.
According to him, the rains caused the emergence of new breeding sites of the mosquito Aedes aegypti.
More than 300 cases in Caxias
In the Duque Park neighborhood, in Duque de Caxias, entire families were affected by the disease.
"My husband, my sister-in-law, my brother and my nephew, we are all sick," said the autonomous Sueli Lopes.
According to the residents, the cases of the disease began to appear in January and that only after that the City of Duque de Caxias began to send the car of smoke to the neighborhood.
The focus, also according to residents, was the shed of a private company where there was an open water tank.
According to the Municipal Health Department, this year alone 348 cases have already been registered in the city. Last year there were 139 occurrences.
"We work every day. Today we are in the Gramacho Garden with the smoke cars and endemic agents, Superintendent of Environmental Surveillance of Duque de Caxias, Alex Freitas.
Source link