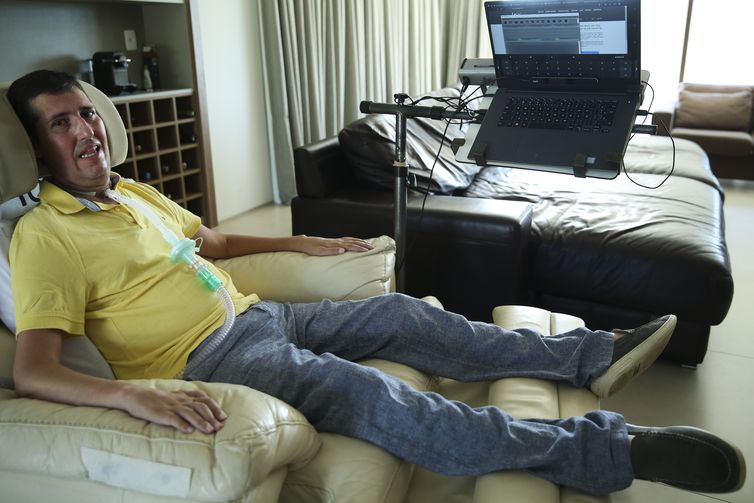 José Afonso Braga, 47, was diagnosed with amyotrophic lateral sclerosis (ALS) in 2013. The disease attacks the central nervous system and causes progressive and irreversible motor paralysis. Already in the first year after confirming the diagnosis, Zé, as he prefers to be called, lost all body movements and also voice.
He even tried out speech-targeting apps, but most of the options on the market were limited to the English language, fixed dictionaries, and a confusing interface. With training in information technology, the miner, the father of three children, drew a kind of fight against time to develop an alternative way of communicating. That's when WeCanSpeak came along.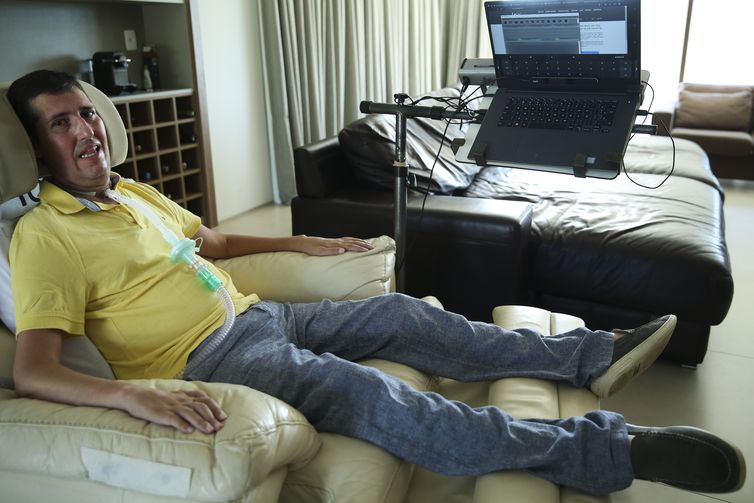 The interview with Privacy Policy was made in the living room of Zé's house, in a condominium on the South Lake, under the watchful eye of his wife, Valéria Braga. A few minutes before the conversation began, as the photo reporter prepared, he joked: "Put a Tom Cruise (North American actor) type filter on that camera. For me to look good. "
The chat with the reporter occurred solely and exclusively by the movements of the interviewee's eyes, which are fixed on the keys of the screen of a computer until forming words, later transformed into audio. Despite all the limitations, he says that he is well, especially because of the skilled care he receives and the full support of family and friends.
The official launch of WeCanSpeak took place on the last day. In less than ten days, more than 300 downloads. The tool can be used on computers and tablets and is available free of charge. A paid version is offered to "more demanding users," as Ze himself classifies.
Among the basic premises set for application development were: to be universal; be configurable (the user can create his own dictionary with complete words and phrases appropriate to his daily life); be simple, practical and intuitive (the user need not go through several commands to speak a simple phrase); and be accessible (people with all kinds of purchasing power can access the tool).
The app even allows it to receive friends at home on Thursdays for a poker game. Gambling, according to his wife, is still early in the morning. "Communication is the basis of socialization and losing that ability to socialize is perhaps the greatest pain caused by the disease," he said.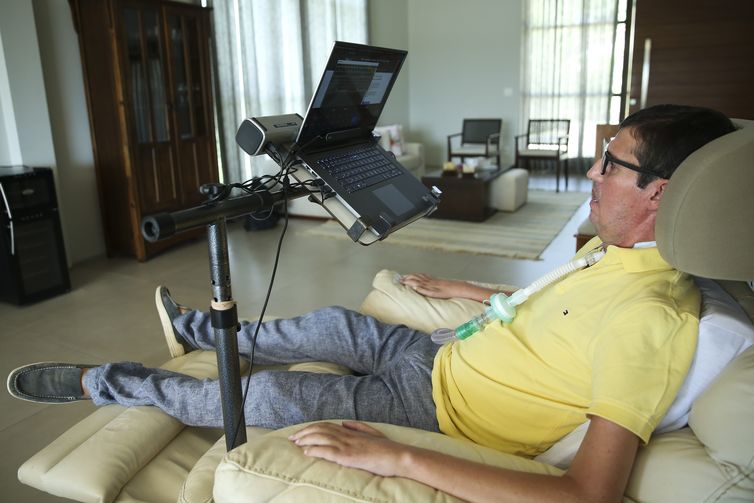 Asked about his relationship to the disease, he says he accepts the challenges imposed by life with ease. At the end of a quiet conversation, with the sound of the equipment that guarantees Zé's mechanical breathing in the background, a sentence ends the interview, almost like a life lesson: "From the first moment, I am committed not to leave the disease Take away the joy of living. And we're getting it. "
Source link