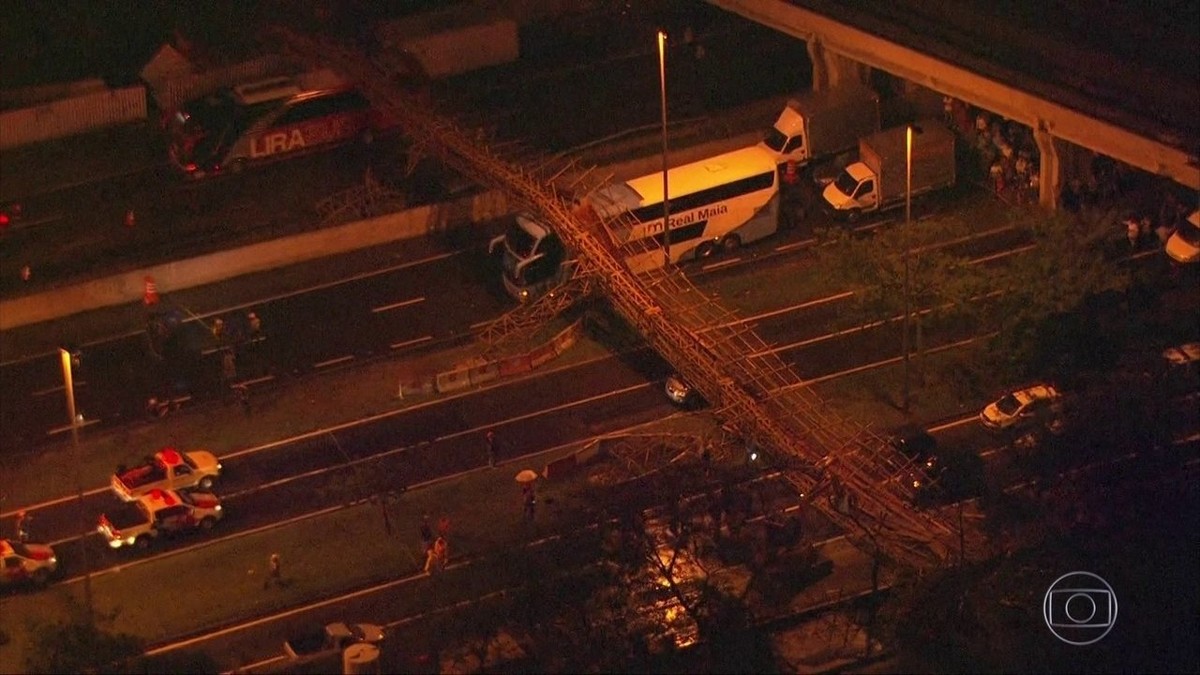 After 7 hours blocked by the fall of a catwalk, the runway towards Rodovia Castello Branco da Marginal Tietê was released to traffic at 2 am this Friday (15). Two lanes to the left of the express lane, however, are still banned, the Traffic Engineering Company (CET) said.
Lanes 1 and 2 of the expressway remained blocked for removal of some parts of the walkway that were thrown to the site around 10 pm.
The catwalk collapsed around 7 pm on Thursday (14), after the Hungarian Community Railway Bridge and one of the access loops to Anhanguera Highway in the North Zone of São Paulo.
According to the Fire Department two people were slightly injured and were taken to a hospital. The two victims were in a Chevrolet Cobalt car.
The service catwalk also fell on three vehicles: two travel buses and one truck.
With the blockade, the traffic to the departure of the holiday that was already complicated got worse, reaching 10 km in Marginal.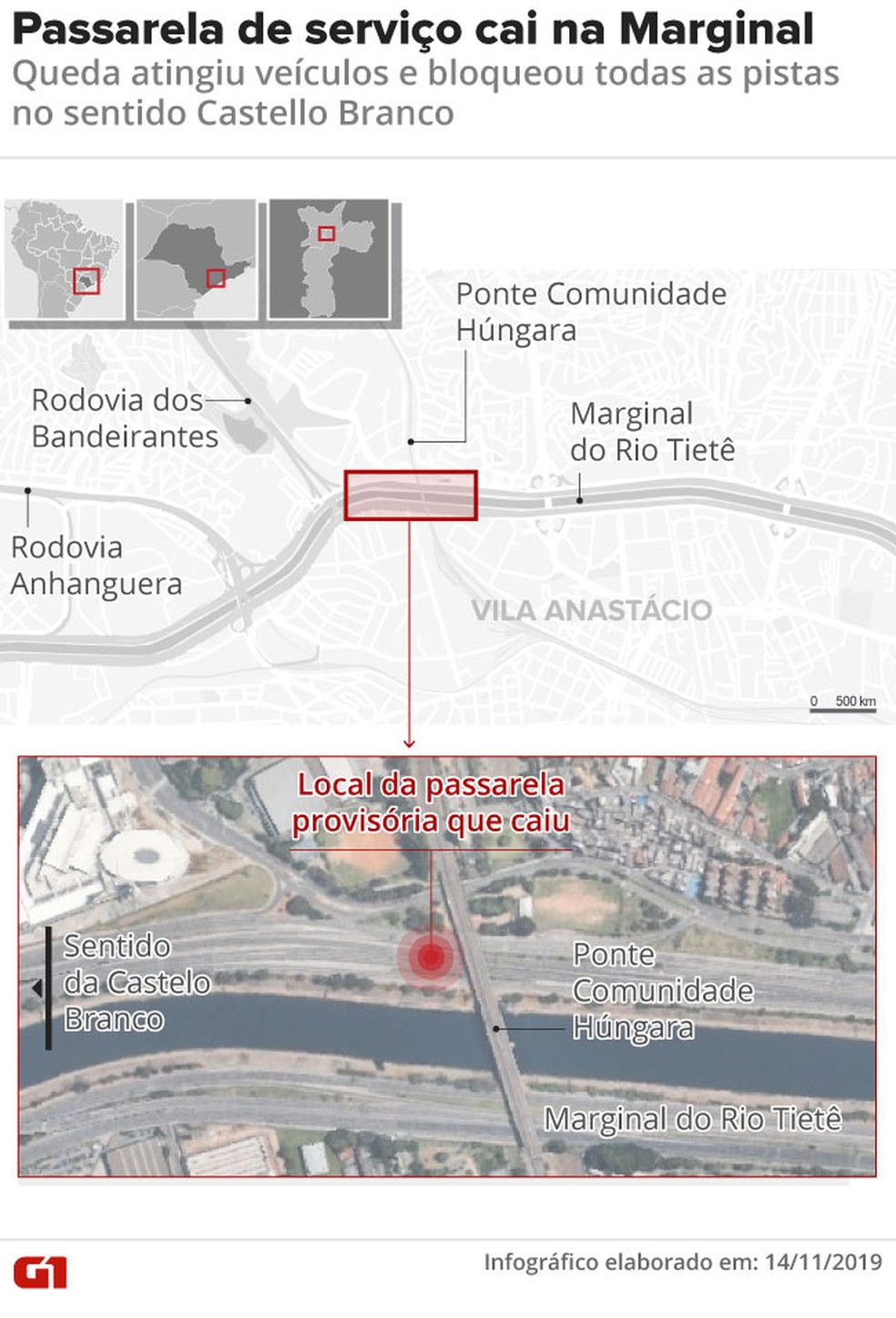 See where the catwalk fell on Marginal Tietê – Photo: Cido Gonçalves / G1
Footbridge that fell on Marginal Tietê is part of the future Pirituba-Lapa Bridge work
The provisional structure is part of a work to build a viaduct. This is a support catwalk, under the responsibility of the Lapa-Pirituba Road Liaison Consortium (formed by the companies EIT / Constran) that made works on the site, which issued the following note:
The EIT / Constran Consortium regrets that and clarifies that it is investigating the causes of the fall of the walkway – a temporary construction for the passage of workers – used in the ongoing construction of the Lapa-Pirituba Bridge. The consortium, together with the São Paulo City Hall and the Works Secretariat, is taking all steps to clear the marginal lane as soon as possible.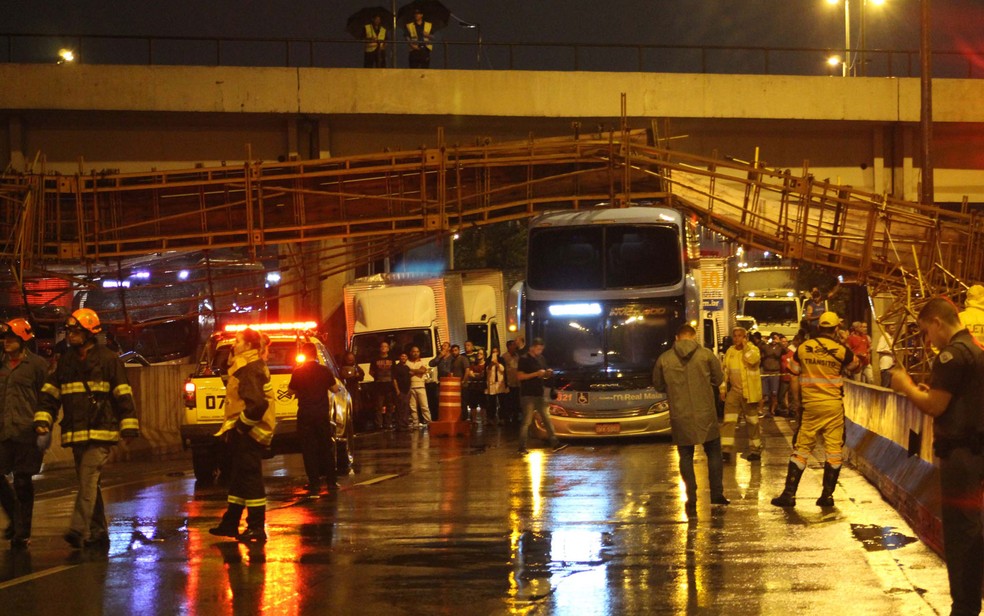 Walkway hit vehicles on Marginal Tietê, towards Castello Branco – Photo: Willian Moreira / Futura Press / Estadão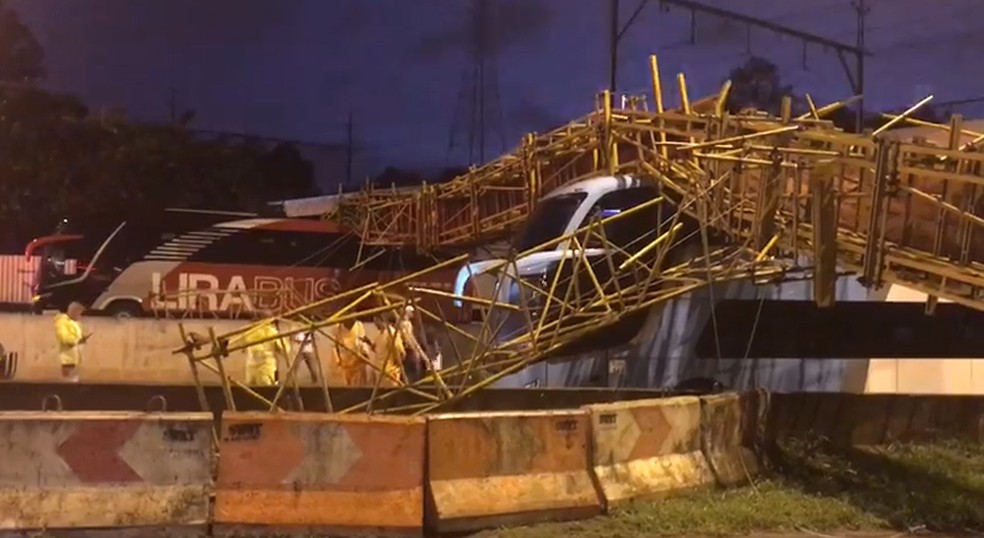 Passarela falls over buses – Photo: Reproduction / TV Globo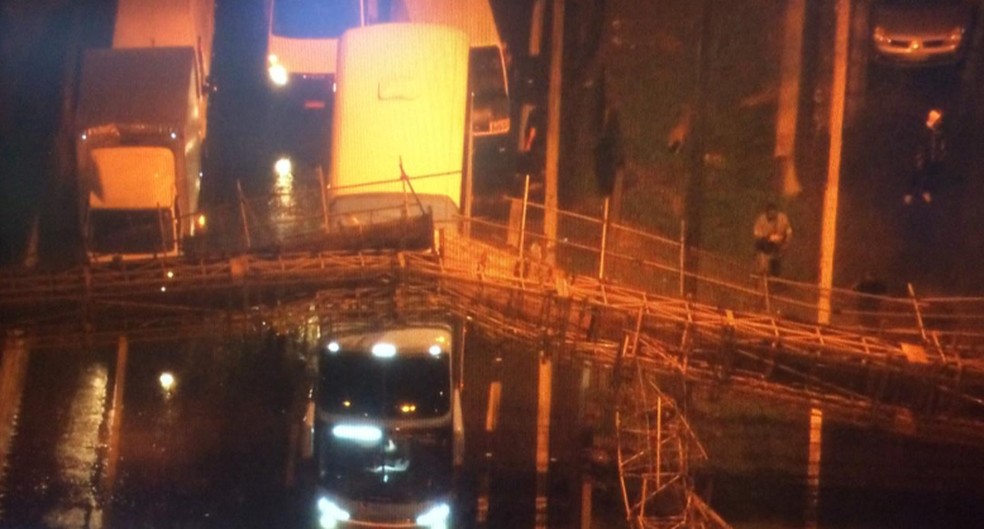 Catwalk at Marginal Tietê collapsed on Thursday night (14) – Photo: TV Globo / Press Release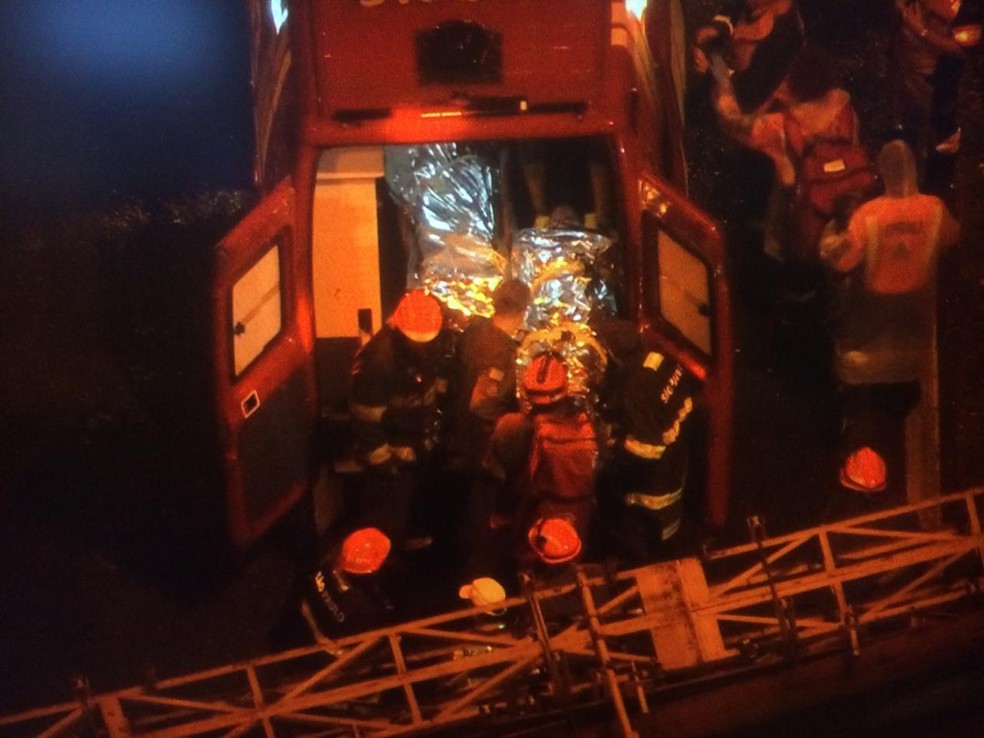 Wounded receive medical attention after catwalk fall on Marginal Tietê this Thursday (14). – Photo: Playback / TV Globo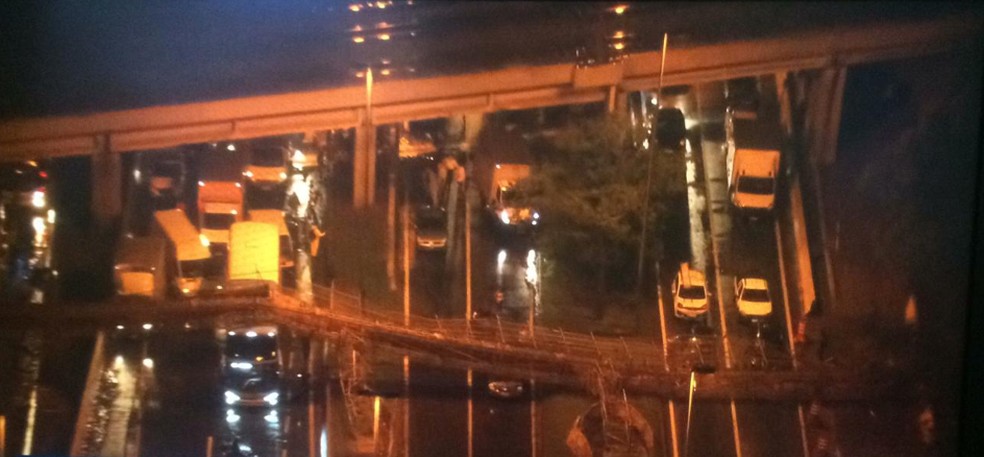 Catwalk on Marginal Tietê collapsed on Thursday night (14) – Photo: TV Globo / Reproduction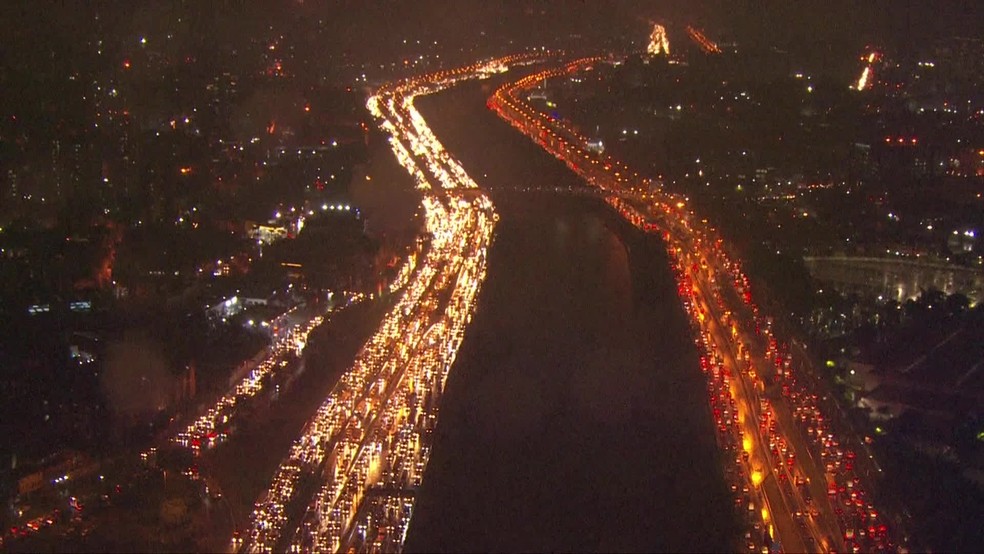 Traffic crashed on Marginal Tietê after catwalk crash – Photo: Playback / TV Globo
FALL OF CATWALK AT THE MARGINAL TIETÊ
Source link