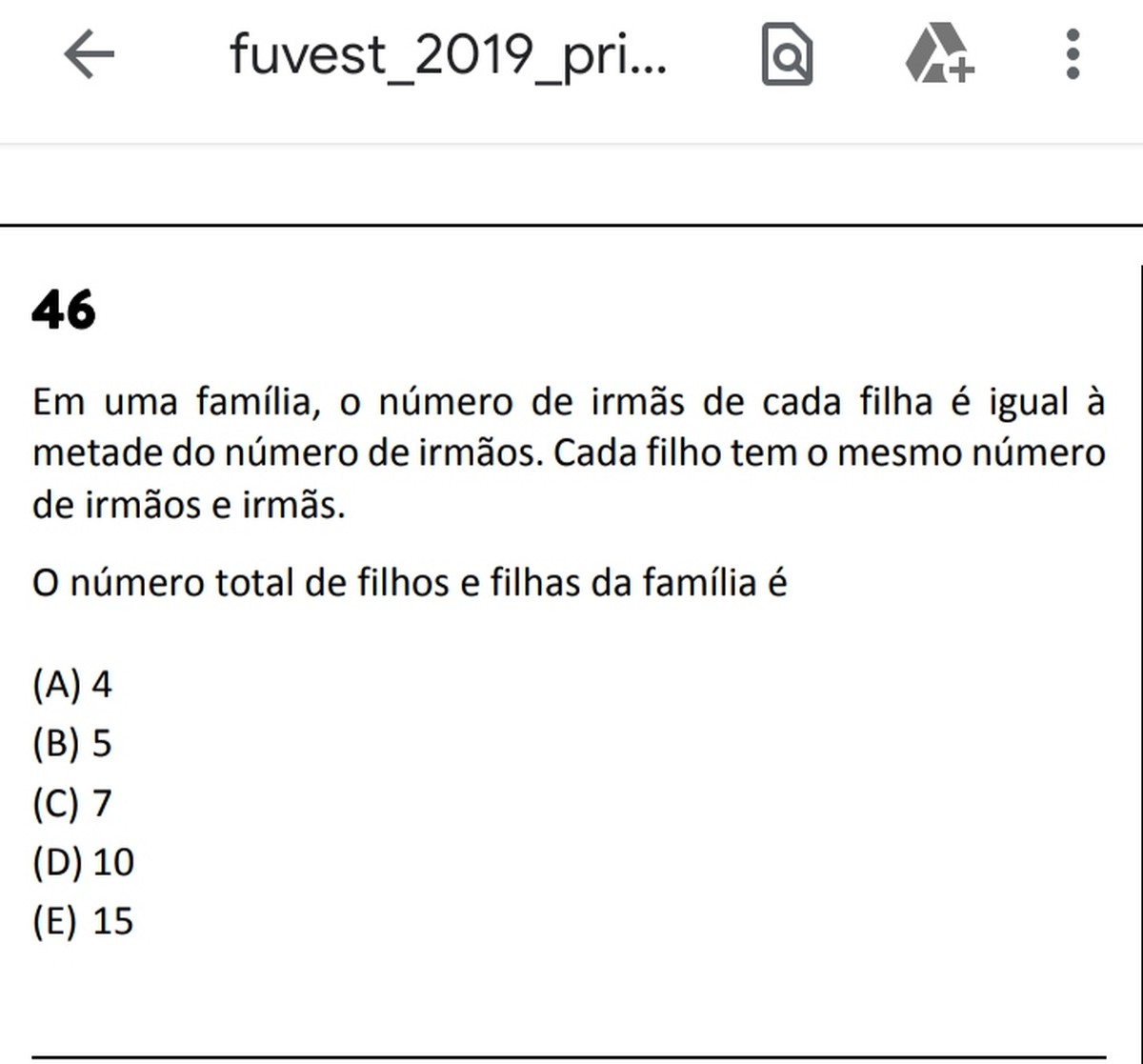 The appointment was made by teachers of pre-university entrance exams interviewed by G1. According to Anglo and Goal faculty, question 32 applied to the "Q and X" test model has the form of calculation and the result equal to question number 46 of test Fuvest 2019. Similarity was also pointed out by teachers of the Stage, Student Workshop and Polyhedron.
In either case, the answer is 7. See below for a reproduction of the questions.
Another question also drew the attention of the goal teacher, Daily de Matos, for its similarity to another previous Fuvest test. The question deals with antipode cities and the report found a question on the subject in the Fuvest entrance exam 2015.
According to the commission, "the issues are similar but the requirements are different." The commission also states that a statement from the newsstand will come out of the official feedback.
The Unicamp 2020 entrance exam was held on Sunday afternoon by 66,833 candidates in 30 cities of São Paulo, as well as Belo Horizonte (MG), Brasilia (DF), Curtiba (PR), Fortaleza (CE) and Salvador (BA). The test consisted of 90 multiple choice questions, with four alternatives each. In all, the university offers 2,500 places in 69 courses.
The second phase of the Unicamp entrance exam will take place on January 12 and 13, 2020.
Source link