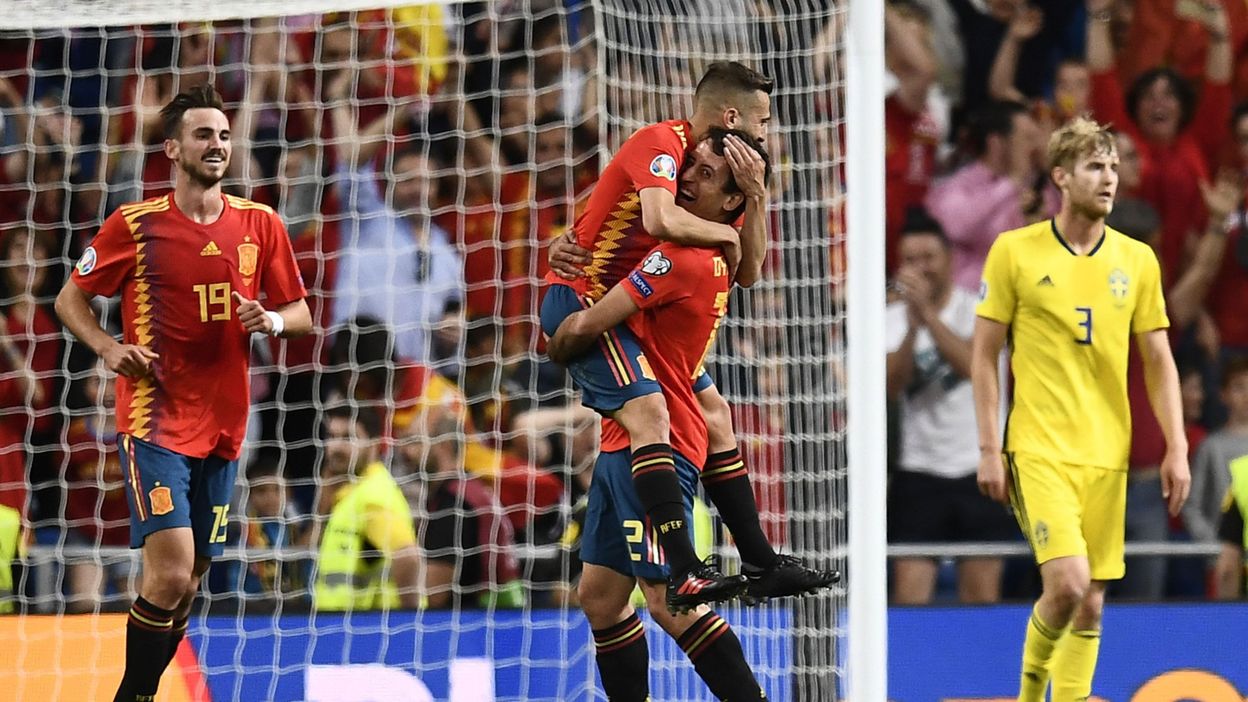 Spain beat Sweden 3-0 to consolidate their lead in Ukraine (1-0) and Poland (4-0) on Monday. , during the qualification for Euro 2020.
In the Group F clash, Spain ensured a clear domination over their immediate pursuer, Sweden, very close in defense, and achieved many opportunities. But it was not until the hour of the match that La Roja found the net in favor of a penalty marked by Sergio Ramos (64).
Everything then accelerated, Alvaro Morata worsened the score in another penalty (85) and Mikel Oyarzabal giving the coup de grace two minutes later.
Ukraine have also consolidated their lead in Group B (10 points) thanks to their success in Luxembourg, which holds the second place in points with Serbia. Cristiano Ronaldo's Portuguese title holder and only winner of the League of Nations is in 4th place (2 points), but he has two fewer games.
In Group D, Ireland, who beat Gibraltar 2-0, maintains the distance (1º, 10 points), and Denmark, thanks to a 5-1 win over Georgia, returns to 2nd place (5 pts) in front of Switzerland (4 pts), which counts a game in less.
Poland consolidated their leading position in Group G (12 pts), leaving no chances for Israel, their immediate pursuer (2, 7 pts).
In Group A, the Czech Republic, 3-0 winners Montenegro, remain second (6 points) behind England, who have the same number of points but a better goal difference and less a game.