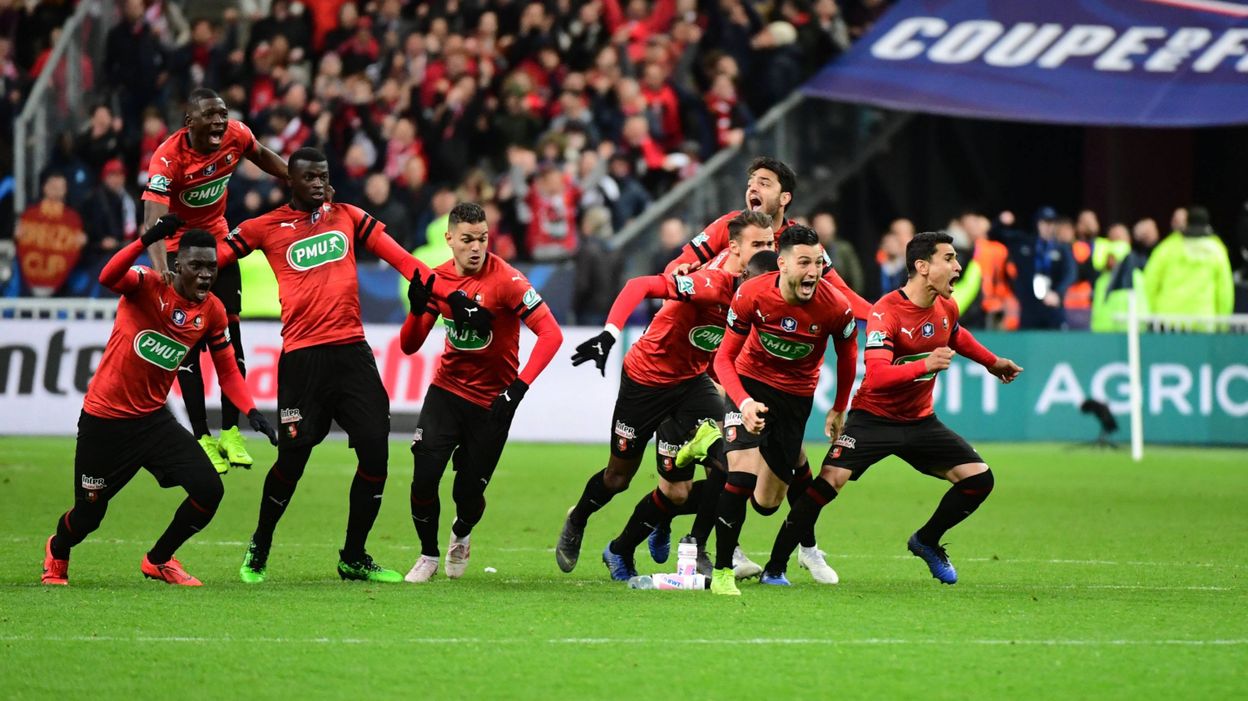 [ad_1]

Rennes won the French Cup on Saturday after beating Paris Saint-Germain on penalties (6-5). The regulation time had ended with the scoring of two goals everywhere.
PSG, without Thomas Meunier, injured on April 14 against Lille, had started the game perfectly, finding the opening thanks to an excellent volley from Dani Alves on the Neymar (13th) corner. Neymar doubled the lead on 21 minutes, a subtle lob to avoid the departure of goalkeeper Koubek (21).
A goal against Kimpembe's camp revived the suspense just before the break (40th). Mexer equalized in the 66th minute with an angry header in a Grenier corner.
The score has not changed, even after a thirty-minute extension. Two minutes from the end, Mbappé was ruled out by a dangerous tackle on Da Silva.
On penalties, the five fencers on each side made a successful attempt. The sixth Rennes shooter, Sarr, scored while the Parisian Nkunku shot over the crossbar.
Rennes won the third French Cup in their history after 1965 and 1971. Rennes remained with two recent Cup failures in 2009 and 2014. PSG, who holds the record for 12 trophies, have won the last four editions .
[ad_2]

Source link