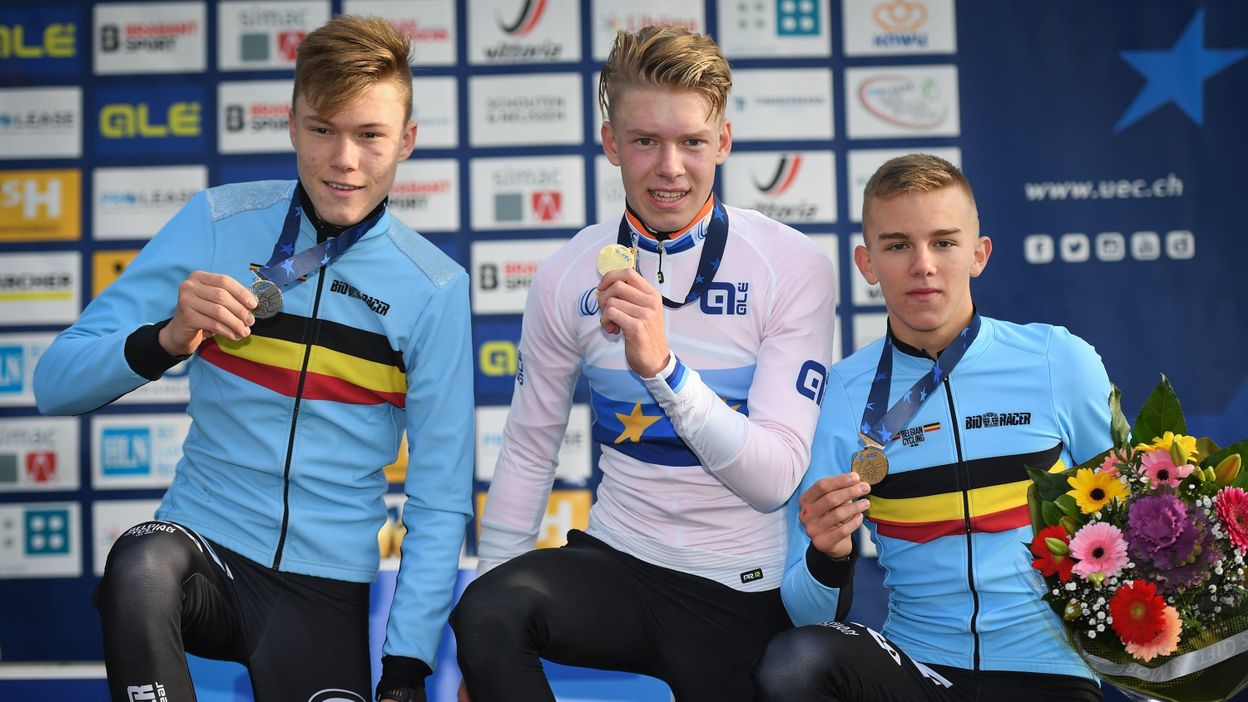 [ad_1]

the Netherlands Pim Ronhaar won the European junior title at the home crowd in Rosmalen. Our compatriots Witse Meeussen and Tibau Nys, Son of Sven, completed the European junior cyclocross championship.
Ronhaar and Meeussen quickly took the lead. The Netherlands lost 14 seconds to Meeussen.
Tibau Nys, the junior's first year settled down Jelle Vermoote, another Belgian bronze sprint.
[ad_2]

Source link