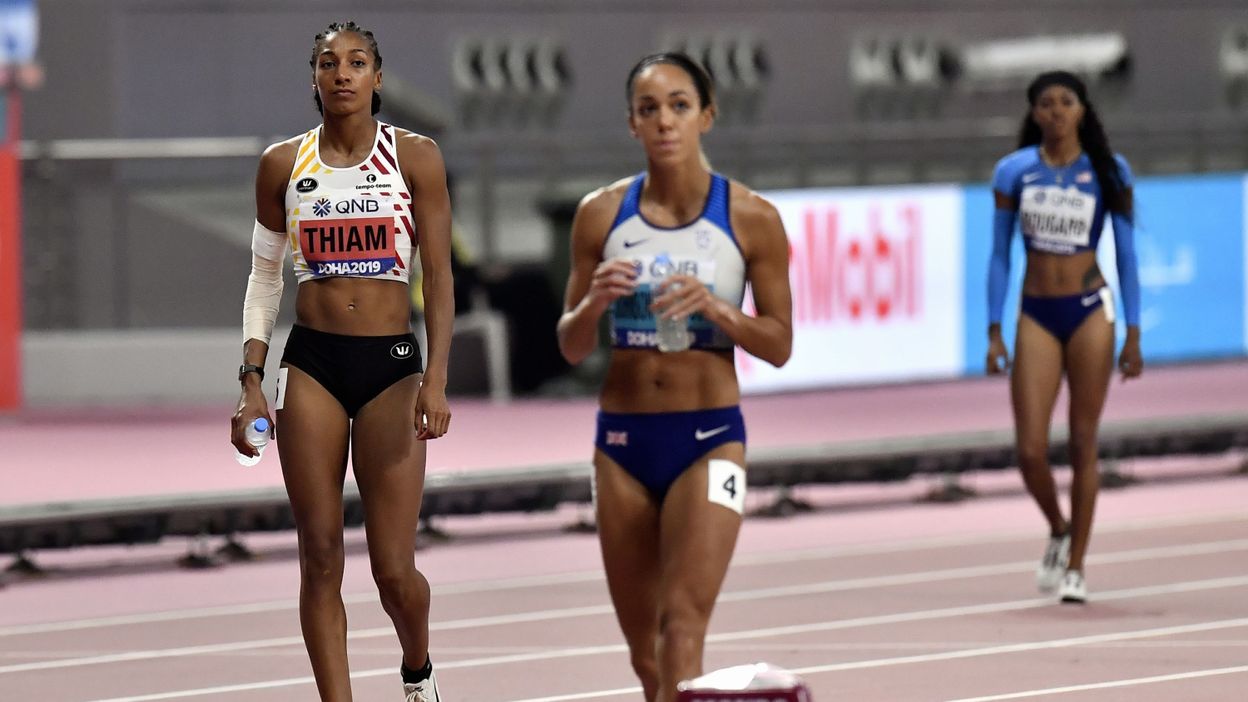 An extraordinary Johnson-Thompson leaves Thiam, 2nd, from the throne – © DIRK WAEM – BELGIUM
Katarina Johnson-Thompson ended the reign of Nafissatou Thiam and won the first major title of his outdoor career. The Briton, in a cloud for two days, won the world gold heptathlon in Doha. Our countryman finished in second place and brings to Belgium his first medal in Qatar. the austrian Verena Preiner occupies the 3rd place.
The queen of the hepta lost one of her crowns. It was good to repeat it before all the major championships, we had trouble imagining it: no, Nafi was not invincible. His incredible winning streak, started in Rio and extended to London and Berlin, has ended.
To deprive the Olympic champion of a new planetary coronation required an extraordinary Katarina Johnson-Thompson. Three personal records (100m hurdles, weight and javelin) in seven events, a new benchmark total, KJT hovered at Khalifa stadium for two days. With a total of 6981 points, Bertrand Valcin's protégé flirts with 7000 points, beats Jessica Ennis's British record and sets the 6th of all time.
Thiam was very consistent on a first day with 4042 points. It was ahead of its rival's 96 units, but the feat was still close. We were sure that, as in Berlin last year, she would knock everything over on the second day. This was not the case. The mechanics stopped. In difficulties with acceleration, he remained stuck at 6m40 in length and saw the gap widen.
And then his elbow dropped him with a javelin. One missed bid, another almost anecdotal at 48m04 and their dispute was over. For honor, out of respect for his opponents, Nafi appeared in the early 800m. She did the work and added a silver medal to her impressive record.
Nafissatou Thiam's heptathlon on video