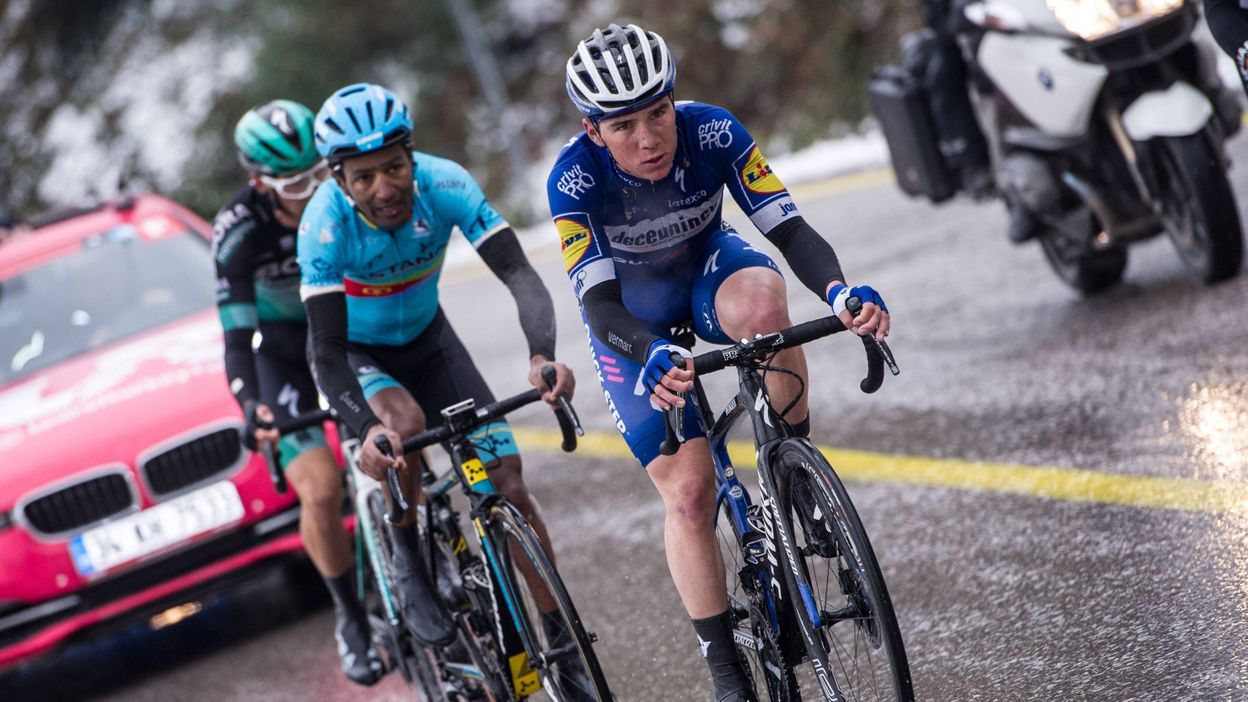 [ad_1]

"This encourages me"said Remco Evenepoel (Deceuninck – Quick Step) Saturday after his fourth place finish in the Tour of Turkey stage queen.Despite the fact that the best climbers in the world were not starting here, there are still strong riders in the race. Getting a good result on this climb and being close to the podium in my second WorldTour race really satisfies me."
"It was a very difficult day and the climb was very steep, with percentages above 10%. The cold, the wind and the snow made things even more difficult. For me, it was the first time I had to run in such bad conditions. Some of my colleagues told me that it was one of the most difficult climbs in their careers. I'm happy with the way I've been through this difficult day. This is a good result."
Five kilometers from the end, Evenepoel attacked. Only three pilots took the neo-pro. "The staff was great. They've taken care of me all day and saved me from trouble. It is a great advantage to have such a strong team around you. My teammates ensured that I started the final climb in a good position. So it's up to me to prove it. I did my best. The first two kilometers were not so bad. I put myself in the top ten and immediately found my rhythm. At five miles, I responded to Conti's acceleration. Suddenly, I found myself alone. I decided to walk at my own pace. When I saw the others coming back, I waited for them. Then I had energy in my legs and I was able to react again to an attack. I expected to take four to the finish line. A second attack, however, was very powerful to me when it was very steep, up to 15%. The closer we got to the end, the colder it got. We had to be near the frost."
[ad_2]

Source link