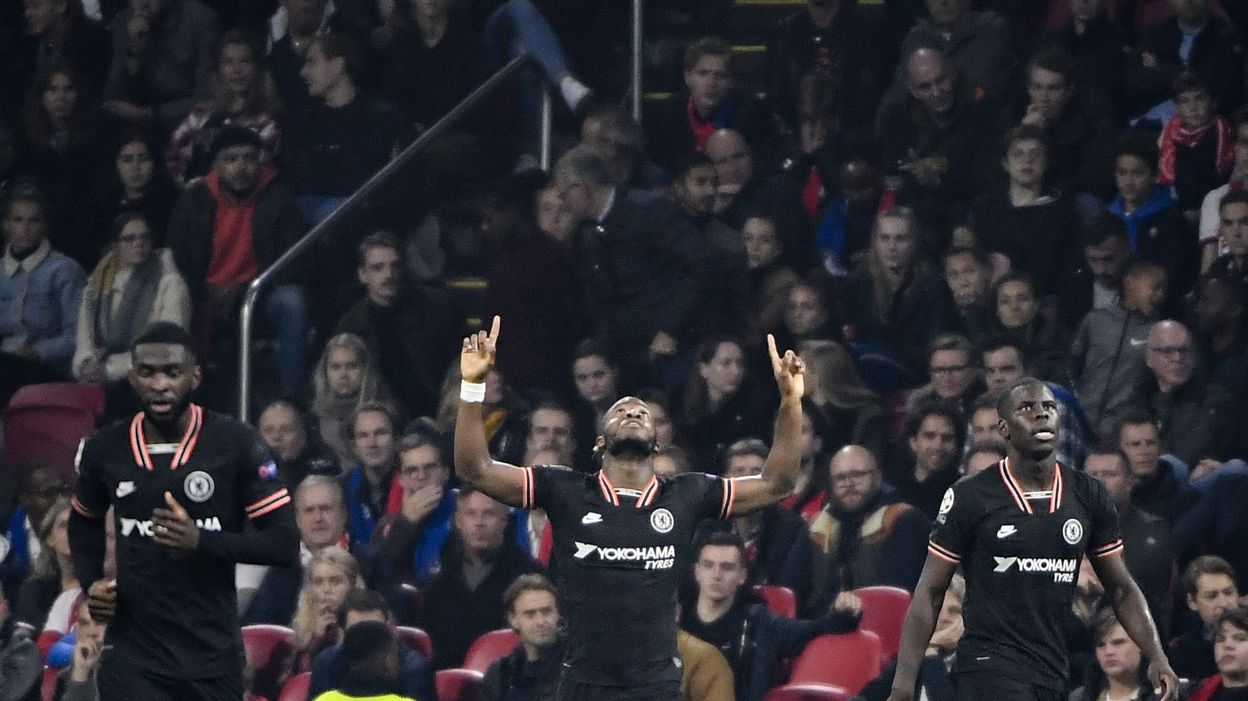 Batshuayi leaves the bench to give Chelsea a valuable win – © JOHN THYS – AFP
Chelsea brought back three important points from her trip to Amsterdam. The Blues bowed to Ajax in the final minutes to create fox surfaces. Michy Batshuayi (0-1).
In a fairly even game, the Dutch had the best opportunity to lead the score on 35 minutes. Quincy Promes He also found his way to the net, but the VAR intervened to cancel his goal for an impediment that was impossible to detect with the naked eye.
But little by little the English took the rise. And these are the changes of Frank Lampard who made the difference. The English coach launched Christian Pulisic (66) and Michy Batshuayi (71). This pair posed problems directly for the Ajacid Defense. The American hurt on the left flank and the Red Devil brought his presence into the rectangle. scout created several opportunities before catapulting a Pulisic service under theAndre Onana. The former Standard and Marseille striker has scored his fourth goal of the season despite a very limited playing time (153 minutes).
The semi-finalists of the last edition, unbeaten so far, see the opponent of the night return to their height in the Group H standings. The two teams add up to six points.