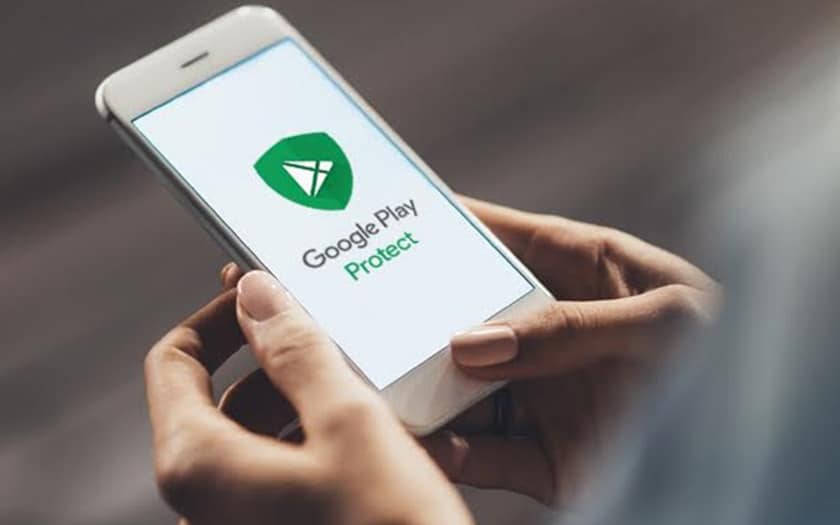 [ad_1]

Google continues to advance Android security. Despite appearances, the company sees a decline in malicious applications. Thanks to Google Play Protect, which scans 50 billion apps per day on more than 2 billion Android smartphones, devices affected by malware dropped 20 percent in 2018.
Google has just released a new report on security and Android. The report compiles statistics for the year 2018. Only 0.08% of Android devices that exclusively use the Google Play Store to install applications have been affected by malware. Those who use external sources were eight times more affected by malicious applications, with a rate of 0.68%, although victims have dropped 15% compared to 2017.
Android Security: Google sees improvements
Considering the specific case of devices that use the Play Protect security tool built into the Play Store, Google sees a 20% decrease in malicious application victims. Affected smartphones went from 0.56% in 2017 to 0.45% in 2018, prompting Google to talk about "improving the health of the Android ecosystem" thanks to its anti-malware tool.
Every day, Google Play Protect scans 50 billion apps on more than 2 billion devices. The feature is now enabled by default on all new Android smartphones. In addition, more than a million apps are blocked in the Play Store before they even get published, as Google pointed out in an earlier report.
The new document also highlights the importance of updates to protect against malicious applications. From one version of Android to another, many patches are applied to improve the security of the operating system. By 2018, 0.65% of devices running Android 5 Lollipop were infected with malware, compared to 0.55% of Android 6 Marshmallow devices. The rate goes to 0.29% for Android 7 Nougat, 0.19% for Android 8 Oreo and 0.18% for Android 9 Foot.
[ad_2]

Source link