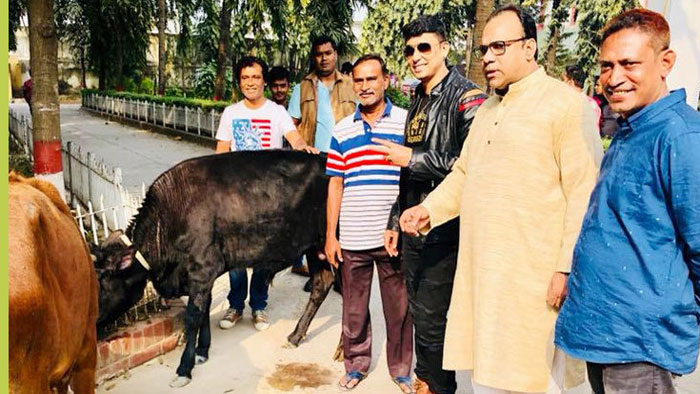 The Bangladesh Industry Industry Association organizes banquets every year. This is no different now. The Milan Mela will be held at a resort in Kaliganj, Gazipur on Wednesday (January 30).
There is also a huge arrangement for guests to eat at the fair. Filled with various types of food. So the event is being watched by actor Monwar Hossain Dipjal. He presented two cows for the artist's association.
In this context, Zaed Khan, Secretary-General of Shilpi Samity, said: "Monowar Hossain Dipzal Brother is always with us in the face of danger.He is like our guardian.He gave two cows this time for the picnic we gave.There is no language to thank he.
In addition, there will be banquet in the pleasant cultural program. The actors in the movie will dance to dance and dance to the show. Along with this, popular singers will serve the music.
B.C