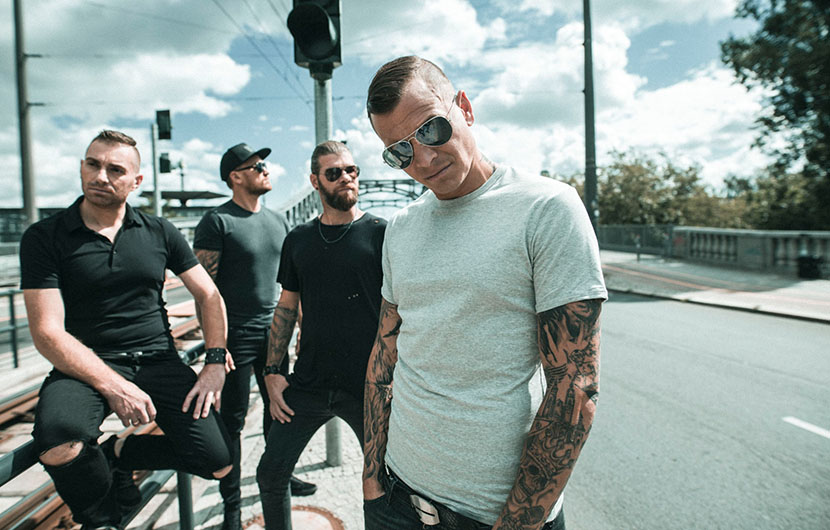 A concert of the southern Tyrolean rock band Frei.Wild will take place in April at the Telfs prefecture. While all 1,200 tickets were sold within 24 hours, the Greens defended themselves against the event.
The second deputy mayor of the city, Christoph Walch (Greens), spoke against the South Tyrol concert. Frei.Wild divided society, he admitted to the ORF against. In addition, the band conveys a völkisch world view, a questionable image of women and sometimes also contains glorifying texts of violence. Telfs Mayor Christian Härting (We for Telfs) has announced, however, that there will be no funding for the concert.
The organizer of the event, Christian Santer, from the cultural association "Telfs lives", defends the performance of Brixen artists. Frei.Wild should settle on the right, but in his view no more to the right than the Toten Hosen left to resolve, said Santer. ORF, Vocalist Philipp Burger and his band Frei.Wild are known for often distancing themselves from right-wing extremist ideas. Only in 2016 did the band receive the German ECHO Music Prize.
"Now sad black / green drama in Telfs," commented Markus Abwerzger, president of the state party of FPÖ Tyrol. "First the theater with Andreas Gabalier, now you want to ban a show from Frei.Wild.I did not expect anything else from the Greens, but what about this ÖVP in the Tyrol?" Said Abwerzger.