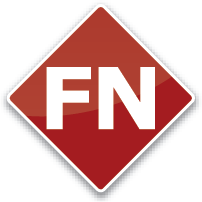 DJ BRIEFING MORNING – Germany / Europe
The morning market overview, compiled by Dow Jones Newswires.
VACATION WARNING
FRIDAY: In the United States, due to the "Black Friday", only a shortened negotiation occurs. In Japan, trade rested because of the "thank you day for work".
in Depth
The factory's maker, Gea, looks less optimistic about next year despite the current good volume development. As the MDAX company announced, the worsening of general economic conditions in combination with increasing costs of material and personnel will be a burden. In addition, the Group reduced its outlook for the margin to the drivers of operating cash flow. This indicator, which Gea calculates from operating EBITDA, capital investments and changes in working capital and puts them in relation to sales, is now adjusted for the effects of the exchange rate from 6.5 to 7.0%. So far, the forecast was about 8.5%. In the first nine months, the figure was 9.0 percent. On a reported basis, ie taking into account current exchange rates, the new forecast corresponds to a corridor of 7.0 to 7.5%. The background to this reduction is the greater volume of working capital due to larger volumes than the previous year. In October, Gea lowered its profit margin before interest, taxes, depreciation and amortization (EBITDA). Among other things, the Group justified this with the weaker than expected development in the dairy industry and the greater burden of cyclical uncertainties. That perspective continues, says Gea.
OUTLOOK COMPANY
DE / Deutsche Bahn AG, conclusion RA meeting on strategy (since 22.11), Berlin
TEE DIVIDENDS
Alzchem Group: 0,11 EUR 
 

PERSPECTIVE ECONOMY
- IN
08:00 GDP 3Q (2nd release)
Calendar and seasonally adjusted
PREDICTION: -0.2% vs Vq
1st version: -0.2% vs Vq
previously: + 0.5% vs Vq
adjusted calendar
FORECAST: + 1,1% yoy
1st version: + 1,1% yoy
previously: + 2.0% year

09:30 non-manufacturing purchasing managers index
November (1st publication)
FORECAST: 54.3
before: 54.7

09:30 purchasing managers manufacturing index November
(1st publication)
FORECAST: 52.2
before: 52.2

- FR
9:15 PM Non-Manufacturing Purchasing Managers Index
November (1st publication)
FORECAST: 55,0
before: 55.3

09:15 Purchasing Managers Manufacturing Index November
(1st publication)
FORECAST: 51,0
before: 51.2

EU
10:00 purchasing managers non-manufacturing index
Euro zone November (1st publication)
FORECAST: 53.5
before: 53.7

10:00 purchasing managers index manufacturing Eurozone
November (1st publication)
FORECAST: 52,0
before: 52.0
Total Purchasing Manager Index
FORECAST: 53.0
before: 53.1

Be
3:00 PM Business Weather Index November
FORECAST: -1.8 points
previously: -1,1 points

- USA
15:45 Purchasing Manager Index Service Markit
November (1st publication)
FORECAST: 54.3
before: 54.8

3:15 PM Manufacturing Manager Content Manufacturing Markit
November (1st publication)
FORECAST: 55.5
previously: 55.7 
 

OUTLOOK EUROPEAN BOND AUCTIONS
No auction announced.
GENERAL INDEXES
INDEX stand + / -%
S & P 500 Futures 2,636.50 -0.47
Compound of Shanghai 2,589.32 -2.12

INDEX last + / -%
DAX 11,138.49 -0.94
DAX Future 11,143.50 -0.78
XDAX 11,148.15 -0.79
MDAX 23,093.08 -0.91
TecDAX 2,503,26 -0,89
EuroStoxx50 3,126.67 -0.86
Stoxx50 2,881.82 -0.86
Dow-Jones 24,464.69 -0.00 (21.11)
S & P 500 Index 2,649.93 0.30 (21.11)
Nasdaq Comp. 6,972.25 0.92 (21.11)
EUREX latest +/- ticks
Future Bund 160.67 -3 
 

BOND MARKET RETURN OVERVIEW
Loans current dates last year yesterday absolutely
Germany 2 years -0.59 -0.59
Germany 10 and 0.37 0.37 -0.06
USA 2 years 2.81 2.81 0.92
USA 10 years old 3.06 3.06 0.65
Japan 2 years -0.15 -0.15 -0.01
Japan 10 years 0.09 0.09 0.04 
 

FINANCIAL MARKETS
EUROPE
Prospect: Traders expect a side move on Friday in Europe. The day before, the markets were in a completely impulsive move in the face of closed US trading. The DAX hovered around the 11,140 mark, which could be a sign of new stability. On Friday, this is unlikely to change, in the US trade is likely to be paid only to retail values ​​in the light of "Black Friday." Many US retailers are now equipped with cash registers in real time and report sales success even on the same day. In Europe, however, caution should prevail until Sunday is a solution to the EU-Britain negotiations on the towel. At least there's trust here. However, other reports from Italy are distressing. The US-China trade dispute is also being increasingly watched as one of Trump's feared tweets is expected in the run-up to the G20 summit.
Revision: The lack of US momentum, where stock markets closed for Thanksgiving, prompted European investors to be reluctant. In the technology sector, which fell 0.8%, Apple remained the main theme. Here reports charged, according to which sales of the iPhone XR in Japan due to low demand with discounts should be triggered. "This is very bad news for all suppliers," said one representative. For Dialog, it fell 3%. AMS fell 1.5 percent. The index of shares of public services fell 1.3%, also affected by the fall of 9.2% in Centrica. "The prospect has disappointed," the paper said. A disappointing volume of orders pushed Rotork 9.1 percent. The biggest loser was the commodities sector, with a reduction of 1.6%. The persistent weakness in commodity prices has weighed on that. Some market participants fear that this is not only due to technical factors, but also to the expression of an on-going growth slowdown. Fresnillo collapsed in London by 12.1 percent. The background was the fear of greater regulation of the mining sector by the new Mexican government.
DAX / MDAX / TecDAX
Weaker – Covestro (-3.8%) suffered again yesterday's earnings alert. Vapiano rose 7.2 percent to 7.00 euros. This was supported by a report in the Journal Manager, according to which the company is planning a list closing. Vapiano denied the corresponding plans, which allowed the shares to return from the highs. At the height of the day, the paper stood at € 7.95. Delivery Hero gained 1.6%, Citi had its shares on the shopping list. With a BNP purchase recommendation, Rheinmetall increased its target price by 100% to € 78.42. Nordex (+3 percent) benefited from an order from Ireland. With markups of 0.1 percent, Rocket Internet has remained significantly better than the market as a whole. Supporting a report should have acted in the Magazine Manager, according to Rocket and Kinnevik to plan an IPO of the online fashion retailer Global Fashion Group (GFG).
Xetra Nachbörse
As a very quiet described an after-hours trader trading in German stocks on Thursday. There was absolutely nothing happening, he said. On the one hand, the news was very poor, on the other hand, lacked the US momentum because there was the barter trading on Thursday because of the Thanksgiving holiday.
USA / WALL STREET (21.11)
Inconsistent – Following heavy losses from the previous day, prices rebounded more clearly at the outset, but investors gave up courage shortly before the holiday on Thursday, especially as the day's economic data did not convince in all respects: consumption of durable goods and the University of Michigan Index of consumer sentiment disappointed. At the end of the trading session, profits collapsed. In the wake of the recovery in the price of oil, the strongest sectors were energy stocks, with average price gains of 1.8%. On the other hand, it sold mainly shares of utilities and consumer goods. The Dow was particularly overloaded by Johnson & Johnson (-3%) and Coca-Cola (-1.3%). A positive outlook helped the remaining Deere market gain 2.4 percent. Foot Locker increased nearly 15% after good business numbers. The retailer benefited from working with Nike (+ 1.8%). Autodesk gained 9.8% after the software company reported third quarter results and market forecasts. The gap (+ 4.7%) also surpassed the analysts' estimates, with their quarterly figures. Broadcom gained 1.0 percent, according to a press release claiming that the US company and Volkswagen had reached a patent dispute. In the US bond market
(MORE THEN TO BE FOLLOWED) Dow Jones Newswires
November 23, 2018, 01:34 ET (06:34 GMT)
Prices were more or less stagnant amid tensions between fixed stock markets and disappointing economic data. The ten-year yield hardly changed by 3.06%.
EXCHANGE
DEVISEN last + / -% 0.00 hours Thurs, 17.10 hours
EUR / USD 1.1415 + 0.1% 1.1405 1.1404
EUR / JPY 128.84 + 0.0% 128.83 128.83
EUR / CHF 1.1350 + 0.1% 1.1333 1.1349
EUR / GBR 0.8867 + 0.1% 0.8856 0.8863
USD / JPY 112.87 -0.1% 112.96 112.98
GBP / USD 1.2875 -0.0% 1.2878 1.2863
Bitcoin
BTC / USD 4,285.04 -4.0% 4,465.74 4,502.51 
 

The British pound has sometimes risen to almost $ 1.2930 from levels below $ 1.2800 but then returned to around $ 1.2880. According to Donald Tusk, chair of the European Council, EU and UK negotiators Brexit agreed on a joint statement on future relations. Months of long and difficult negotiations come to an end. The document should be signed by heads of state and government on Sunday at a special EU summit.
RAW MATERIAL
OIL
Crude oil last VT-Settl. + / -% +/- USD% in the year
WTI / Nymex 53.25 54.63 -2.5% -1.38 -7.8%
Brent / ICE 61.89 62.60 -1.1% -0.71 -2.2% 
 

With weak sales due to the US Thanksgiving holiday, oil prices have dropped slightly. The market reacts late to the surprisingly clear increase in US crude stocks, which the US Department of Energy announced on Wednesday, the trade said. On Wednesday, the oil market initially ignored the data and speculated a reduction in OPEC output in December. In Asian trade, the downward movement intensified.
METALS
METALS last day before + / -% +/- USD% YTD
Gold (spot) 1,227.47 1,226.35 + 0.1% +1.12 -5.8%
Silver (Spot) 14.46 14.51 -0.3% -0.05 -14.6%
Platinum (spot) 845.95 848.00 -0.2% -2.05 -9.0%
Copper Futures 2.78 2.79 -0.5% -0.01 -17.0% 
 

The price of gold received slight support from the dollar a little weaker. The troy ounce showed well at $ 1,228. But also in the gold market, the US holiday was reflected in the low sales.
MESSAGES FROM THE VORTAGE 5:30 p.m.
BREXITE I
Michael Saunders, an external member of the Bank of England Monetary Policy Committee (BdE), believes that interest rates may rise faster than investors expect now given the orderly Brexit. In the UK economy, inflationary pressures are increasing after full employment is achieved, he said during a speech in Wales. He expects wages to rise faster than the BoE forecasts suggest. This will boost inflation.
BREXIT II
Spanish Prime Minister Pedro Sánchez reaffirmed his threat in the dispute over the British territory of Gibraltar with a veto to the Brexit agreement. After a conversation with Prime Minister Theresa May Sánchez wrote on Thursday in the short message service Twitter, the positions of both sides would be far from each other.
FRANCE / SAUDI ARABIA
After Germany, France also imposed sanctions on 18 suspects from Saudi Arabia in the case of the murdered journalist Jamal Khashoggi. They are banned from entering France and thus "across the Schengen space," the Foreign Ministry announced in Paris on Thursday. The federal government had issued prohibitions against 18 suspects on Monday.
BUDGET DISTRICT ITALY
The chief economist of the European Central Bank (ECB), Peter Praet, considers the financing conditions in Italy unacceptable. "The current financing conditions in Italy are very tight for a country with weak growth and low inflation," Praet the Handelsblatt said. Above all, the rise in long-term interest rates and the losses suffered by banks are causing central bank concern. Financial institutions would have to pass these burdens on to their clients and thus threaten to overcome the turmoil in the markets over the real economy.
IRAN / USA
Iran, according to Foreign Minister Mohammed Jawad Sarif, sees no reason for his country to re-enter nuclear talks with the United States. "If we were to conclude a new agreement with the US, what assurance would we have that the post-flight agreement is still going on, remembering Canada?" Asked Sarif on Thursday at the Mediterranean conference in Rome.
COMMISSION COAL
Following the renewal of the coal commission at the insistence of Chancellor Angela Merkel (CDU), the body demands that the federal government put more money into the table. "At the next meeting on Monday, a representative of Finance Minister Scholz must appear and make a clear commitment," said a member of the committee who wanted to remain anonymous.
THYSSENKRUPP
For the Krupp Foundation as ThyssenKrupp's anchor shareholder, the long-established planned split of the company does not contradict the foundation's aim of preserving the Group's unity. On the occasion of the presentation of the Alfried Krupp Prize for Young University Professors at night in Essen, the President of the Ursula Gather Foundation said that "under the conditions of globalized financial markets and rapid technological changes no one could guarantee the existence of a company in its current structure ". ,
WINDELN.DE
Windeln.de, the restructuring center, has dropped its forecast for next year: under adjusted EBIT, the break-even point will only be achieved in early 2020, one year later than previously planned, said the specialist retailer of baby and children's products. The reason for this is a slower recovery of business in China. In addition, the Company plans a capital increase and called an Extraordinary General Meeting.
RENAULT / NISSAN
In the scandal involving the financial offenses of Nissan's president, Carlos Ghosn, who has since been discharged from his duties, his family also apparently plays a role. His older sister received funds from the company for undelivered consulting services, an informed person said.
FACEBOOK
In the light of an investigation into tax evasion, it agreed to pay more than EUR 100 million to the Italian tax authorities. The agreement with Facebook aims to "terminate the lawsuit related to the tax investigation by the financial regulator," the Italian tax authority said on Thursday.
Contact the author: [email protected]
DJG / CLN / ros
(END) Dow Jones Newswires
November 23, 2018, 01:34 ET (06:34 GMT)
Copyright (c) 2018 Dow Jones & Company, Inc.
Source link