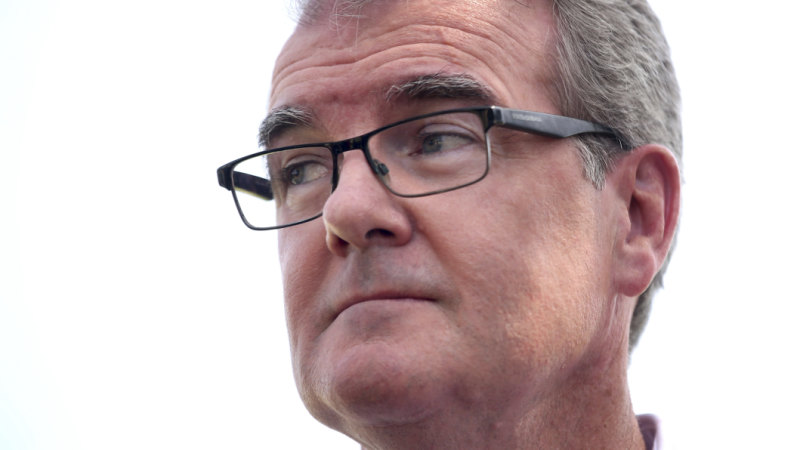 [ad_1]

"Michael Daley did the right thing," a party source said on Tuesday, saying that ALP's headquarters in Sussex Street was now fully focused on federal research and desperate to have no further damage to the brand from NSW.
Opposition leader Bill Shorten did not speak to Daley on Tuesday, but top federal and state Labor officials made it clear to Daley that he should not contest the ballot.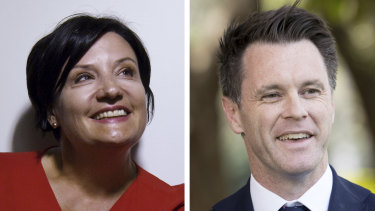 With the decision to postpone the state leadership contest until after the federal elections, the party bought time to conduct "due diligence" – as one source put it – on possible candidates to replace Mr. Daley.
The names so far present in the mix are shadow water spokesman Chris Minns, underground transportation spokesman Jodi McKay and shadow treasurer Ryan Park, all from the right. No one has openly stated that he is competing, although Mr Minns competed against Mr Daley in November following the abrupt fall of Luke Foley, and was able to gather 12 votes to 33 against Mr Daley.
Mr. Minns should try his hand again, while Mrs. McKay and Mr. Park are considering their options. Frontbencher Prue Car, shadow minister for TAFE and Western Sydney, is another whose name was being released, although a senior source said yesterday that she indicated to colleagues that she would not run.
Loading
Mr Minns and NSW Secretary General Kaila Murnain have had a bad relationship in the past, in part a legacy of Mr Minns' friendship with former state party secretary Jamie Clements.
Some high-ranking people say Murnain has already thrown his weight behind McKay. But others dispute that, saying that Murnain's top priority is to see a candidate who can join the convention and hold office for the next four years.
"Her head is in the federal game now," one insider said. "She wants the benches to deal with it – whoever wants to, can raise her hand, let them have the ballot and solve it."
Rule changes mean that the next leader will be chosen by a combined vote of grassroots party members and labor lawmakers.
Ms McKay told the Herald Tuesday night, "I had given my support to Michael and did not expect him to withdraw.As we are in a federal campaign, I will take some time to consider what I do now.I will not comment further on the subject . " Labor leadership. "
Some believe that McKay, who has been an effective advocate for transportation work, will struggle to gain strength in bench members despite having a relatively strong public profile.
The abrupt fall of mr. Daley left his followers in shock, with one saying yesterday "some of the liberals also have gaffes, and they just skate for it. We take people out and shoot them."
Another senior Party official said: "There has certainly been some public federal intervention [in Daley standing down] but I think it was more of a domestic accomplishment. "
The source said that "it would not be fair" to say that Mr. Daley lost all support of the caucus, but there was a lot of "shock around the outcome".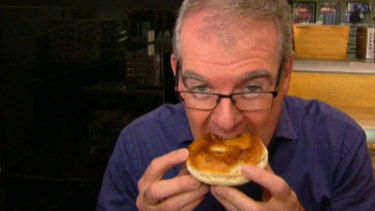 A senior executive said Daley would not recover from that. "He was told" that's it, it was done ".
"That's all for him, his political career is over, he'll have to stay for two years until he gets his parliamentary pension, but that's all for him."
Daley made a number of mistakes in the last week of his campaign, the most damaging of which was the emergence of a video of him telling an audience of pubs in the Blue Mountains last year that "our kids are running away" because "Asians with PhDs. changing and taking jobs. "
He also performed poorly in the leaders' debate against Premier Gladys Berejiklian last week.
Daley said over the weekend that he wanted to run again because he had 134 days in office and "worked as hard as he could" to win the election. The cold political reality has now sunk. Mr. Daley said he wants to remain a member of Maroubra.
He added that he "talked to interim leader Penny Sharpe and warned that I will say goodbye in the coming weeks to spend time with my family."
Alexandra Smith is political editor of The Sydney Morning Herald.
Deborah Snow is a senior writer for The Sydney Morning Herald.
Esther Han is the state's health policy and reporter on The Sydney Morning Herald
[ad_2]

Source link