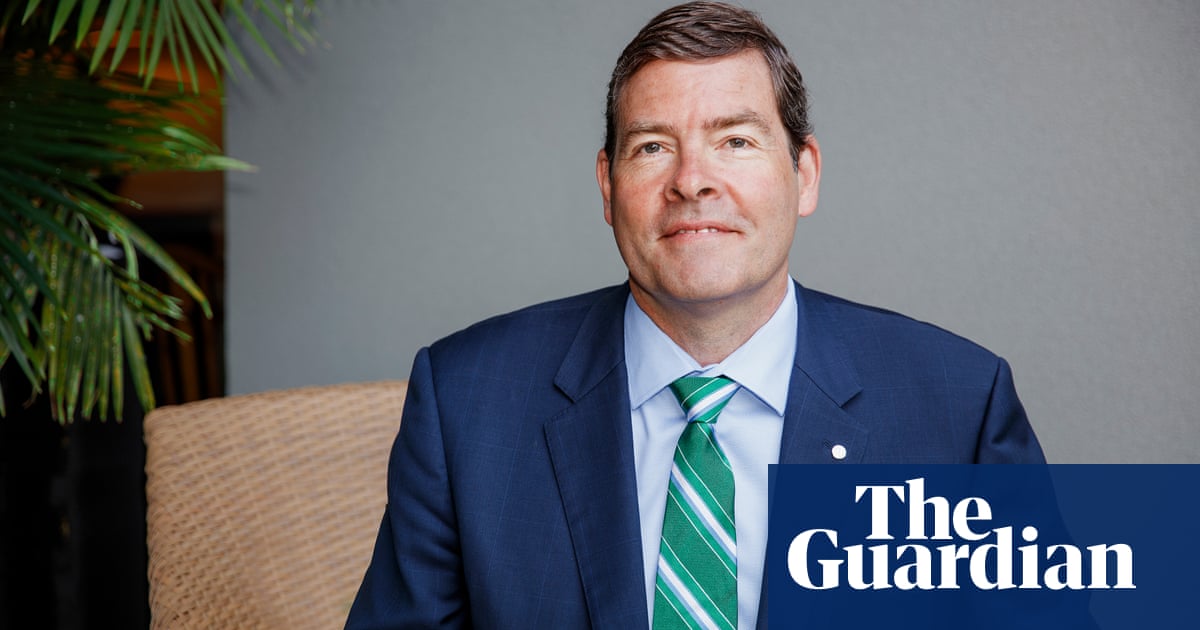 Oliver Yates, the son of a liberal politician and a long-time member of the party, wants to take on Josh Frydenberg in a chair that Robert Maszies took to start a popular power campaign not just in Australia but around the world.
Former Macquarie banker and head of Clean Energy Finance Corporation, who will confirm his intention to run publicly at Kooyong on Wednesday, says the challenges of climate change are now so serious, so urgent, that citizens need "to take their ministers of the environment when they occupy the wallet, but do not protect the environment and the climate.
"I want, globally, to hold environmental ministers responsible for neglecting their responsibility to the environment," Yates told Guardian Australia.
"I want this to be a global campaign where citizens take their ministers out of the environment if they do not care about the environment because clearly they are not doing this anywhere in the world, and the citizens are not making any progress on it .
"We all try as entrepreneurs. We were good and we managed our positions, but that's serious. It's a very serious issue that needs to be resolved. "
The newly-coined independent candidate rejects the justification that Frydenberg, as the Federal Minister for the Environment and Energy, attempted to land a policy that would cut emissions in the electricity sector before he was sunk by party conservatives who chose Malcolm Turnbull as a liberal leader.
Frydenberg, says Yates, has political views that are in disagreement with most of Kooyong's voters, and "had many opportunities to stand up to the environment when he was a minister, or until now, as a more influential person, but he has not fulfilled its duty in relation to environmental liability. "
He says the only way the Liberal Party will get the message is if independent judges are prepared to enter the arena. "It is an important aspect of our responsibilities as citizens to take advantage of this obscure field and play, to try to deliver a better result for the other and for the world."
In addition to sending a signal that citizens have agency when parliaments do not provide political leadership, Yates has greater ambitions. He thinks it's time to rethink the mechanics of politics in Australia. It points to other parliaments around the world that are less dominated by a rigid bipartisan system.
He says if he won Kooyong in the upcoming federal elections, he would, for example, be open to serving in a newly elected government, or providing policy advice relevant to his professional expertise in finance and climate change policy.
"I do not think I would be able to commit to caucus or cabinet rules, so it would be quite difficult, however, I would openly offer my services. I will do this anyway … which offers the best result for the taxpayer" .
Yates believes that people are sick enough with the status quo to be open to new forms of political representation. "I do not think we can say that the way the government operated, or the way parliament operated in the past, is the way forward. That is an assumption.
"Waiting for the [major] When the number of members is less than the Hawthorn's football club, and party members can not determine the policy, the policy is dictated by a central executive of the members of parliament – I do not think the business model under the what the liberal party currently operates is sustainable.
"I do not want to stay ahead of myself, I have a great challenge in this place, but I think it's crazy to always think of the world as it is and you can not imagine anything different."
He says that a collective failure of imagination and innovation is now a deadweight in the liberal party and has led to a "cultural failure."
"Aim for everything left in a very dark place, psychologically. They do not look outside and embrace change. They resist change. The Liberal Party has become a party of resistance to change and this is terribly negative for society – to have a government that resists change. Change is coming in every way and change creates opportunities. "
If the Labor Party wins the next federal election, and Yates manages to secure a seat on the bench, he says he is open to a discussion of negative concessions but is afraid of changes in pensions or retirement.
In the negative gear, he says: "The question is: is it true that people deny 100% of their income and have seven homes? People should not always pay some level of tax as they are getting some level of services.
"I think the government or opposition has the right to suggest reforms, and as independents we can offer alternative opinions or comments or practical changes that may be acceptable."
While the candidate has great ambitions, Yates faces a difficult battle to end Frydenberg's blue ribbon he has held since 2010. The treasurer and vice-liberal leader takes care of his site assiduously, and won the seat in 2016 with a primary vote of 58% , which was a positive balance of 2% in the previous federal competition.
It seems unthinkable that the government would lose Kooyong, the crown jewel of the Liberal party, and maintained by three previous party leaders, but last year's state election caused a negative 9% drop in Hawthorn's seat, with the seat falling at the end. to the work.
The state seat is within the boundaries of Kooyong. "We saw the turn in Hawthorn and they refuse to hear the electoral defeat being motivated by a significant inaction on climate change."
Yates says US liberal John Pesutto, who lost Hawthorn last year, described voters worried about the environment as tribal. "If he wants to describe people who want to protect the environment for the future as tribal, then go ahead, because it is the tribe that will carry you forward."
He says he will run an open ticket, but he expects Labor and the Greens to direct their preferences. "I hope the Greens and Laborers probably understand that the odds of winning here are low, and if they are to achieve their declared environmental goals, they will be inclined to support my campaign.
"I would be hopeful to receive your preferences. I understand it is a difficult battle … but we must force this government and future governments to take climate change seriously because they are indebted to inaction.
"I'd like to see challenged liberals on a seat-by-seat basis until they get the message."
Source link