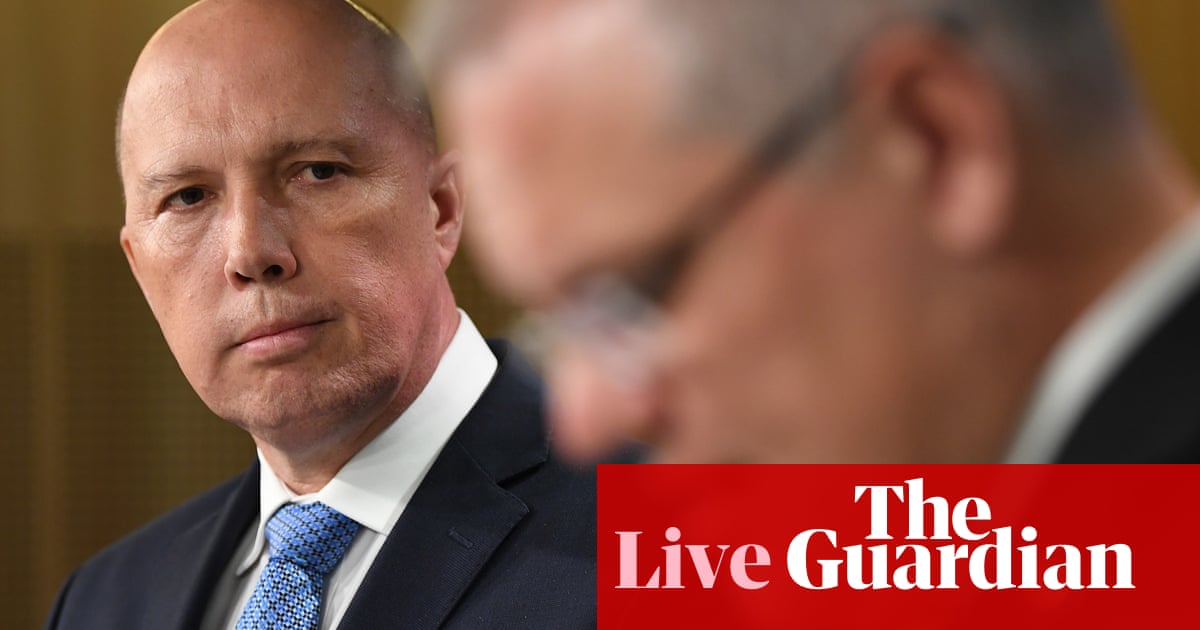 [ad_1]

After confusing the climate with climate change (tell me: weather is not climate) Alan Jones back to the big problem: gender.
He asks Scott Morrison about what the prime minister calls "all this absurdity".
Asked about what omnigender or neutrois means, Morrison says he has no idea.
Asked what demigender means, he replies "I do not … it looks like an alphabet".
Morrison says he has summoned Bill Shorten after the "ridiculous" vote in Tasmania (which would remove gender from birth certificates) to say the Labor Party will not support any gender changes at the federal level. Jones points out that the Tasmanian vote was approved with the vote of a liberal parliamentarian, the president.
Morrison says that "the Labor Party pushes people away for expressing their opinions, the Liberal Party has never had that approach," which may be a surprise for Tim Nicholls, Steve Minnikin and Jann Stuckey, who are facing the suspension of the LNP to vote on the decimalise of abortion in Queensland.
In any case, Morrison wants "Federal Labor Party policy and [Bill Shorten] go to that federal conference and put an end to all this absurdity. "
"I mean, it's ridiculous, I know and you also know, there are Australians that at birth and for physiological reasons, there are genuine issues here to resolve and we must respect and everyone thinks that Australians are just people. But we are not mugs and we do not have to spend our time, you know, being drawn to these things every day.
"It will not reduce unemployment, it will not guarantee that we will recover the black budget, will not pay for an extra hospital or an extra school, which is what I am focused on."
But it can save a life. Because respecting one's pronouns and identity may not lead to infrastructure, but it has unparalleled value to someone who may be struggling to find acceptance that those who are already sure of their identity accept every day.
[ad_2]

Source link