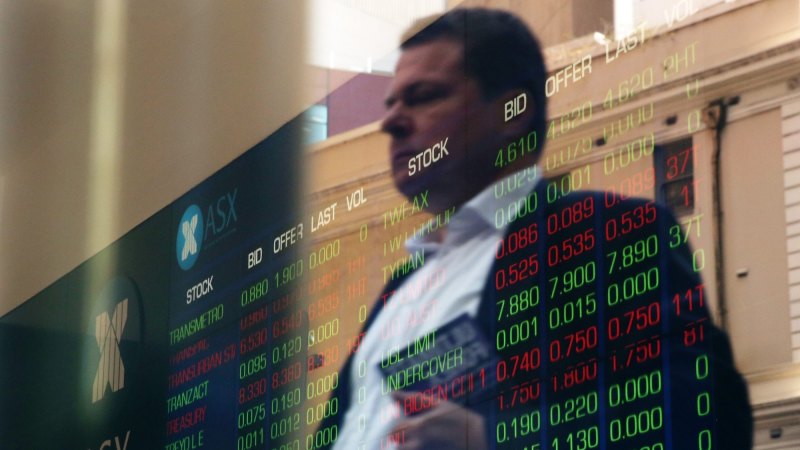 [ad_1]

Energy stocks closed this week with rising oil prices. Hopes that the trade war could be resolved in the G20 next week will boost prospects for oil demand, while tensions in the Middle East threaten to restrict supply.
Woodside Petroleum advanced 5.9% to $ 37.11, Origin Energy rose 4.7% to $ 7.35, AGL Energy rose 4.2% to $ 20.39 and Beach Energy closed 7 , 1% to $ 1.96.
Investors also invested money in the areas of market growth, with stockpiles of technology rising during the week. Afterpay Touch rose 10.5 percent to $ 23.85, Nearmap added 14.8 percent to end the week at $ 4.12, Appen advanced 8.8 percent to $ 28.10 and Altium rose 4, 1 percent to $ 33.97.
Shares of Sydney airport rose after the company posted a 2.4% growth in the total number of passengers traveling through its terminals in May, compared to the previous corresponding period. The company said the increase was driven largely by international travelers. Its shares closed the week 7 percent more, to $ 8.28.
Gold miners were among the best performers on the market this week as central bank warnings about a weaker economic growth outlook have pushed investors into safe-haven assets such as precious metals.
Northern Star Resources rose 10.9 percent to $ 11.69, St Barbara jumped 10.9 percent to $ 2.96, Newcrest Mining added 6.2 percent to close the week at $ 32.00 and Resolute Mining closed up 7.1% to $ 1.21.
Rio Tinto weighed the market this week after cutting its guidance on Pilbara's iron ore shipments by about 4 percent. The company said it would ship up to 23 million tonnes less than Pilbara. Its shares fell 3.6 percent to $ 101.54.
Caltex shares closed the week 10.5 percent lower at $ 23.68 after warning that its net profit could fall as much as 59 percent in the six months to June. Retail profits are expected to fall by half in the first half of the year and its single refinery can barely balance.
Shares of Vocus Group fell sharply this week after AGL Energy abandoned a $ 3 billion acquisition of just five days in a four-week period of exclusive due diligence with the owner of the fiber optic cable. This is the second time this month that a bidder has left the company during the due diligence process with Swedish private equity firm EQT pouring out a $ 3.3 billion bid on June 4. Vocus lost 26.6% this week, closing on Friday at $ 3.20.
Purchases closed the week 33.3 percent lower at $ 1.25 after lowering their earnings guidance because of weaker sales in what the company said was a significantly volatile trading period. The company said it expects earnings before interest and taxes to be between $ 42.5 million and $ 44 million, down from the previous guidance of $ 46 million to $ 50 million.
[ad_2]

Source link