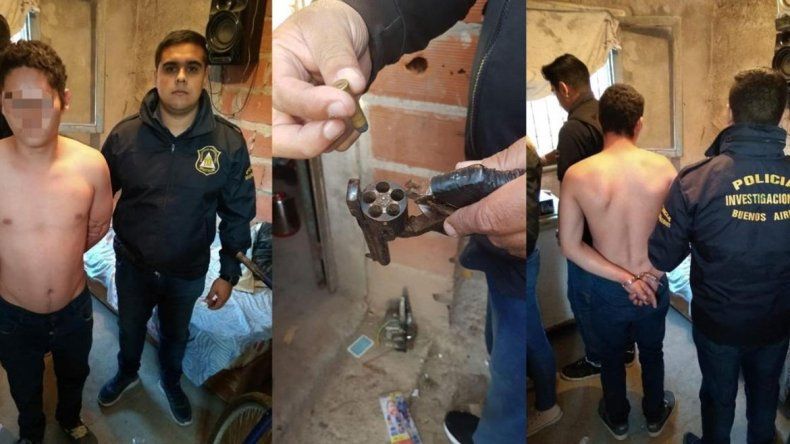 The old woman was abused for two hours. There is a detainee.
Good Ares. The case of an 85-year-old grandmother assaulted and raped at her home in La Plata by a hooded delinquent caused a commotion and yesterday there was news. While the arrest of the only defendant, a 20-year-old man, was known, the woman spoke on a TV channel after the traumatic situation she had to live. "
"The one who makes them pay.What guilt do I have? God is going to give him what he deserves, I am very confident," the old woman said in a telephone interview with Chronicle TV. He added, "I try to continue what happened, I'm fine. The guy coming with it (a condom) is because he came up with the idea of ​​what he wanted to do."
The investigations yielded horrifying data: the rapist dazzled his victim with a flashlight, tied it with seals and tied his mouth with a ribbon and then sexually abused her. The lady said that the attacker was "young" and that he could not see it well because "he looked hooded and it was dark."
The woman surprised two thieves while they were still inside the house in the middle of the night. One of them escaped; the other, on the other hand, raped her for two hours.
Deadlocked
After a series of attacks, the police were able to find the perpetrator. It is about a man born in Misiones, 20, who was kidnapped from the bike he escaped (according to security cameras), a hooded jacket, a firearm and a television remote control that would be the victim. Security cameras were instrumental in identifying you. The other data that were decisive came from the victim's own statement, which when referring to the aggressor commented that he spoke "with a melody" and the accused, precisely, is from Misiones.
In the next few hours, he will be sued for the crime of aggravated robbery and grossly scandalous sexual abuse. UFI 15 of the Judicial Department of La Plata intervenes. On the other hand, the authorities continue to analyze the security cameras and seek testimony to try to find the other thief who escaped before the rape.
What do you think of this news?
Tags